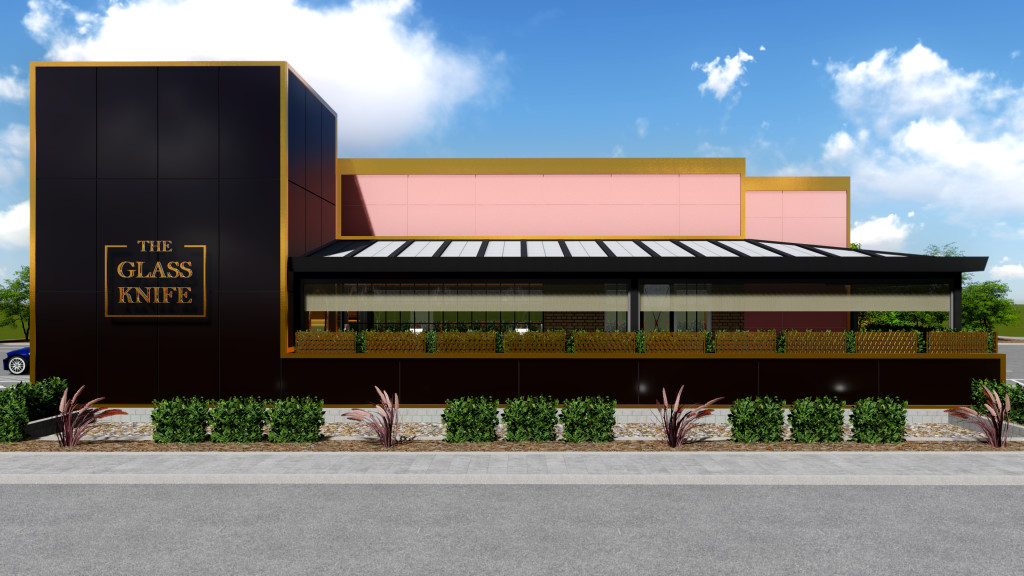 Coming this fall, one of Winter Park will welcome a new café, The Glass Knife,  their aim is to become the area's go-to destination for its line of elevated, decadent cakes, elegant desserts and other sweet treats.  The restaurant will also offer a savory menu for breakfast and lunch, plus a variety of evening items.
The Glass Knife is inspired by a loving mother and hobbyist baker whose talents transformed her culinary passion into a creative profession. Fostered through a collection of family and friends, the recipes shared during these time-honored baking sessions are the nostalgic basis for what will come to life within The Glass Knife.
The café was developed by local entrepreneur Steve Brown, as a way to share his memories of baking alongside his mother, Jacque, and his vision to establish a sophisticated, yet comfortable community gathering place that encourages togetherness and celebration.  The location's design will tell a story that brings its guests back to a specific moment in time, whether through the delicious cakes and pastries, savory faire or the artfully displayed collection of 1920s era glass cake knives which were a treasured collection of Brown's mother and serve as the origin of its name.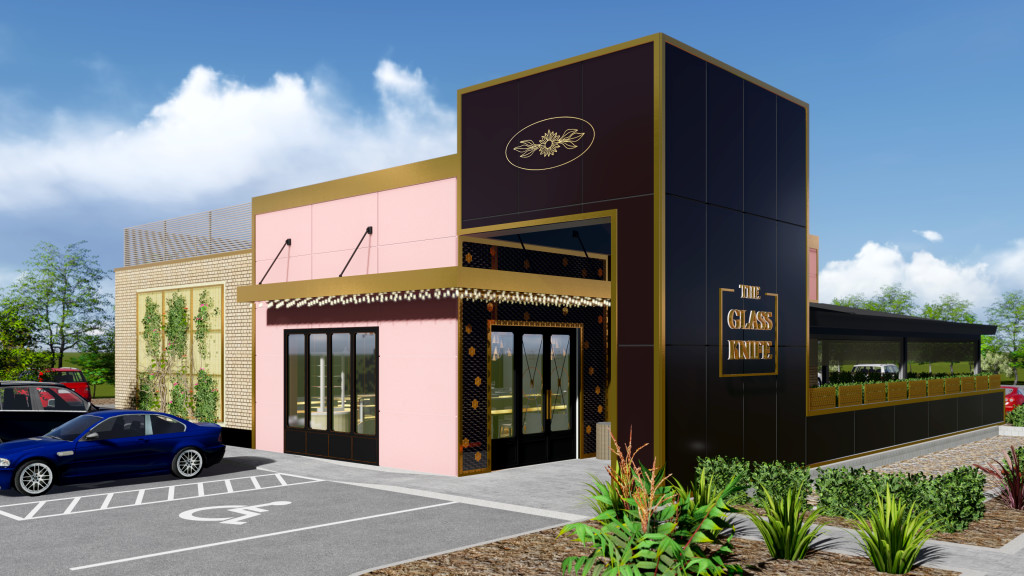 Under the direction and deft hand of Executive Chef Stuart Whitfield, who has worked for some of the country's premiere hospitality brands (Four Seasons, Le Cirque, David Burke & Donatella, The Walt Disney Company), The Glass Knife plans to make its mark on Orlando's ever-evolving dining scene by providing its guests with world-class food and service, presented within a refined, yet approachable, environment.
The Glass Knife will offer a variety of stunningly delicious cake options including its Classics, which will embrace timeless family favorites like Red Velvet, Carrot and Coconut cakes, all with Chef Stuart's modern twist. The Glass Knife wignatures will be created as one-of-a-kind, patisserie-style cakes, that will bring a refined selection of celebratory sweets to Winter Park.  Chef Stuart will craft a lineup of artisanal donuts including melt-in-your-mouth versions of Lemon Meringue Pie and Peanut Butter Cup.   A variety of additional fresh baked goods and pastries including scones, croissants, and cookies will also be featured.
Recognizing that nothing goes better with dessert than a great cup of coffee and setting the stage to become Winter Park's premier coffee destination, The Glass Knife will use carefully sourced, fair-trade beans prepared by expert baristas within a unique and engaging serving experience that will utilize stylish and sophisticated technology.
Those looking to combine both sweet and savory will not be disappointed by the café's offerings, which will include breakfast fare along with soup, salads and sandwiches, plus heartier choices like chicken pot pie alongside a selection of craft beer and fine wine.
"Our cuisine will focus on seasonal, responsibly and locally sourced ingredients whenever possible, that will evoke familiar family recipes handed down over time, but created with our culinary team's unique twist and presentation," said Chef Stuart.  "While we hesitate to call ourselves a bakery, as we will deliver a more complete dining experience, we do envision that our elevated line of cakes, pastries and baked goods will stand on their own."
The Glass Knife will be located at 276 S. Orlando Ave., Winter Park, FL, 32789.  Learn more of the story and receive updates online (theglassknife.com), Facebook (facebook.com/theglassknifewp) and Instagram (instagram.com/theglassknifewp).