We all know that #OrlandoDoesntSuck, but did you also realize how many fabulous (and famous) companies are based right here in The City Beautiful? By now you've probably heard of The Dinner Party Project where you join seven strangers for dinner. Created to draw the people of Orlando together over a meal, this simple concept is unprecedented in our city and taking off like crazy.
In a constantly connected world, conversation is dwindling and screens are typically the first point of contact. Siri and I are BFF's, but there's something refreshing and invigorating about quality conversation and fantastic food shared with new friends. This creative concept is a new way to meet interesting people and enjoy a meal.
We recently attended an event at Bloomingdale's with fashion bloggers and local businesses. As an Orlando native, it's fun to find emerging companies and people doing cool things in our city. We were certainly introduced to a host of companies and here's a few of our favorites from the evening!
Corkcicle: Did you know this national company started in a College Park garage? We're loving their new stemless tumbler, perfect for chilling that rosé  all day.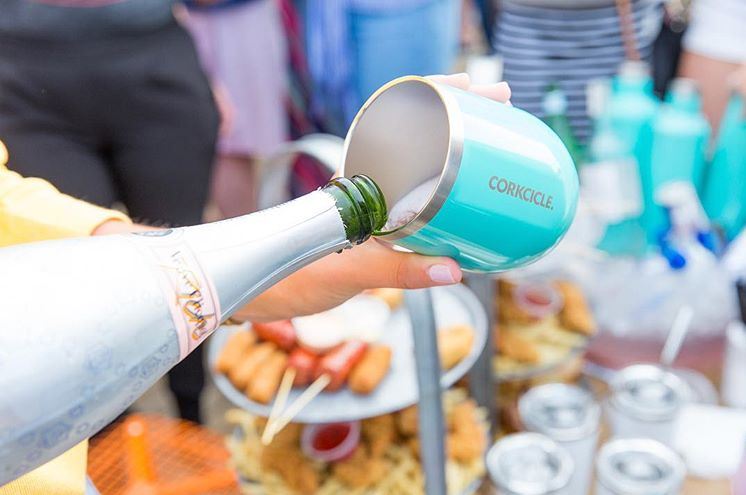 Inbloom Florist: This local shop has beautiful arrangements and offers same day delivery for when you really need to say "I'm Sorry." Check out their upcoming Wine and Design series for a Pumpkin Palooza.
Little Blue Donut Truck: This roaming donut shop is now expanding into a brick and mortar shop. Find them soon at 223 W Fairbanks Ave in Winter Park!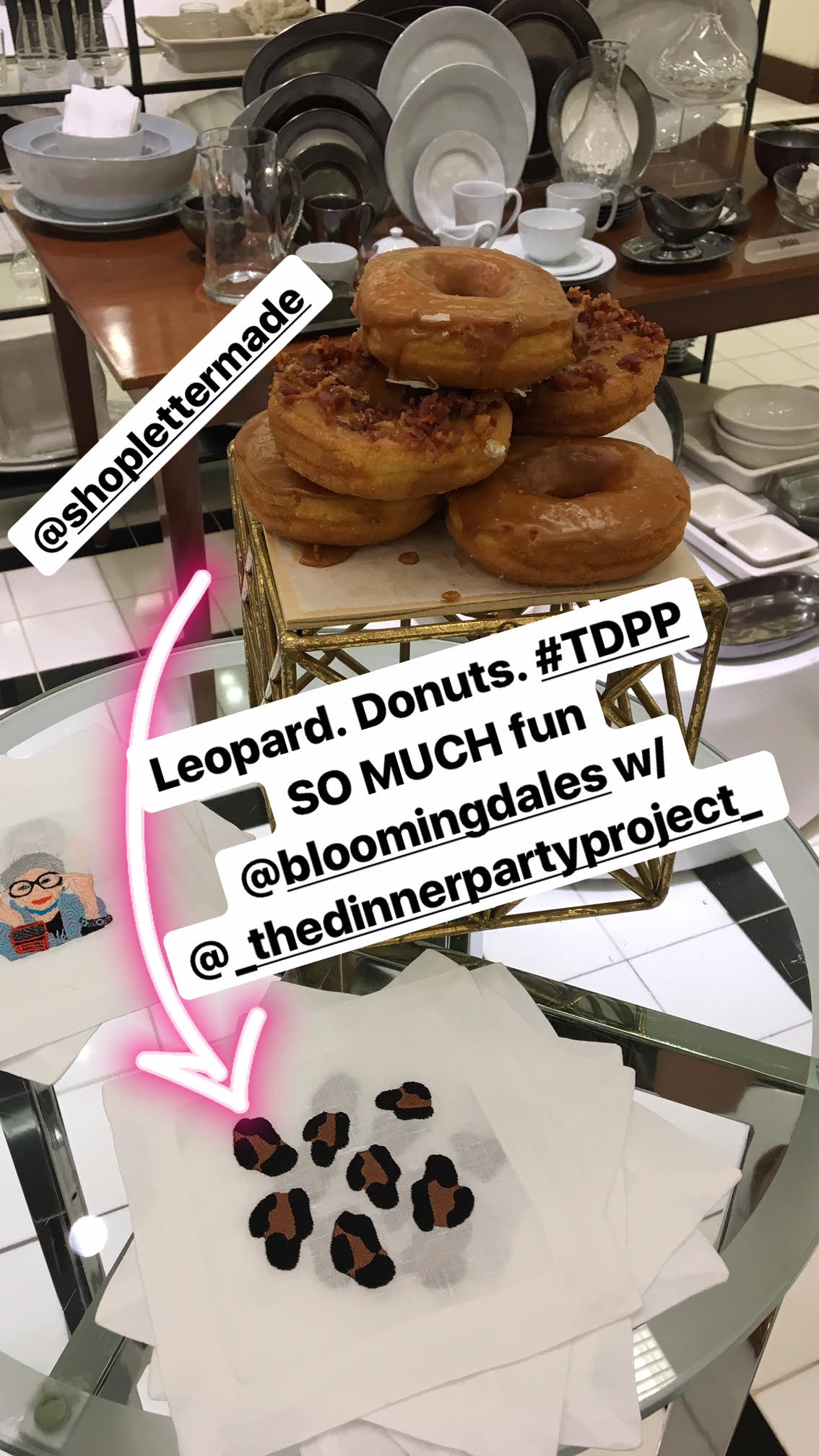 Gypset: One of my favorite gems around town, this mobile boutique has some of the most fabulous jewelry. One of my all time favorite pieces is from this spot! Shop here.
Ashley Brooke Designs: So enjoyed meeting Ashley Brooke during the dinner, turns out our husbands used to work together! It really is a small world after all. She has so many pretty pieces on her site, including these mugs to make your mornings a little more fun and fabulous.
And while we're on the topic of local businesses, here's a shameless plug for mine….giddy paperie! Shop our Instagram for all things bright and cheery. To find out more about Dinner Party Project click here and sign up for their next event.

Photo Credits: Corksicle, Lettermade