With its chic exterior and glowing Yelp reviews we recently decided to try Kasa Restaurant & Bar in Downtown Orlando. If you're looking for trendy and tasty eats, grab your friends, head to Kasa and feast on an array of mini plates.
Here's what we sampled and enjoyed during our recent visit.
Quinoa Greek: A fresh bed of greens atop cucumbers, Kalamata olives, red onions, feta, cranberries, bell peppers, tomato, mixed greens, citrus vinaigrette and red quinoa. Fresh and flavorful, you won't mind that it's healthy!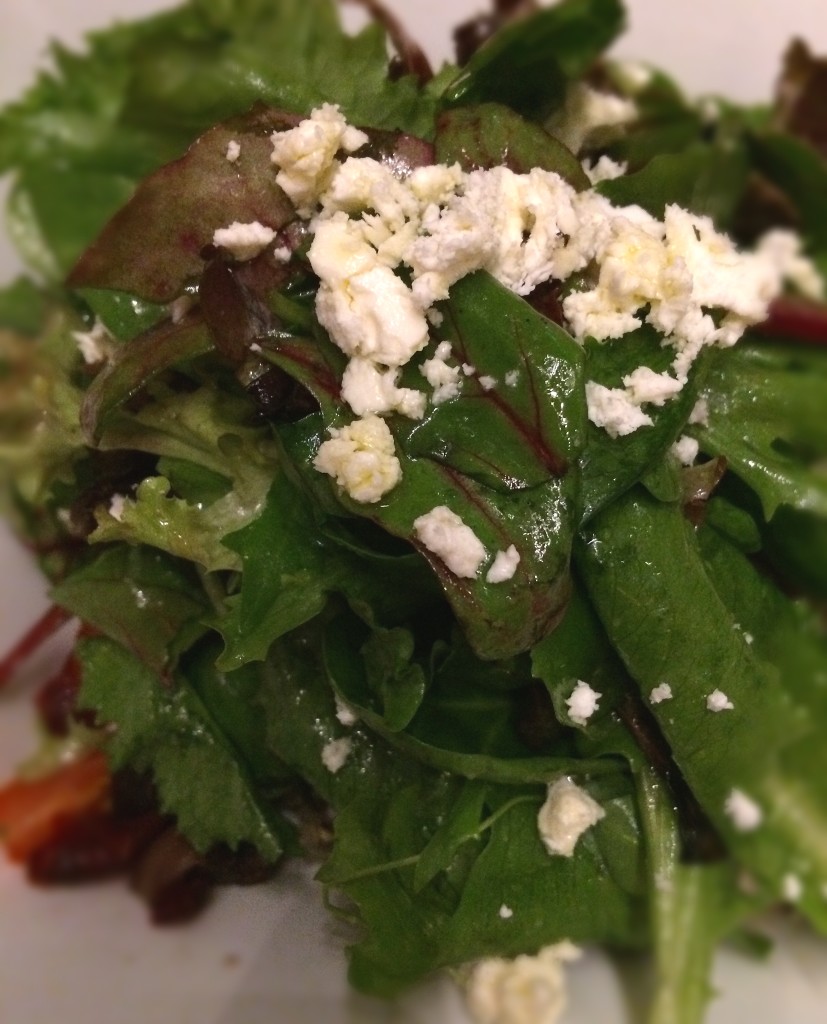 Mango BBQ Glazed Baby Back Ribs: Literally fall-off-the-bone, you could slice this juicy meat with practically your fingers. Tasty, tender and served with Yucca fries, ramen or kimchee slaw.
Drunken Kobe Brisket: Dark beer braised brisket, garlic cream sauce, horseradish havarti, pepper relish. A unique taste on brisket, but something I'd order next time. Like the ribs, this meat was tender and uniquely spiced.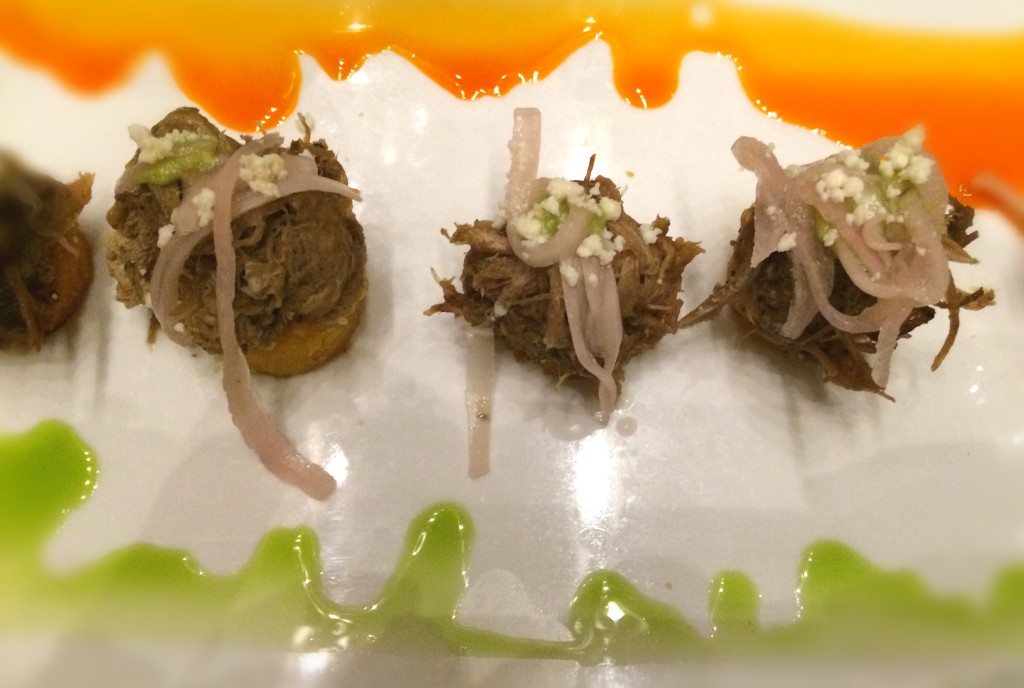 Tuna Tostones: Spicy tuna served with tostones, avocado puree and a tropical mango relish. Not my favorite, but my better half was obsessed with this plate.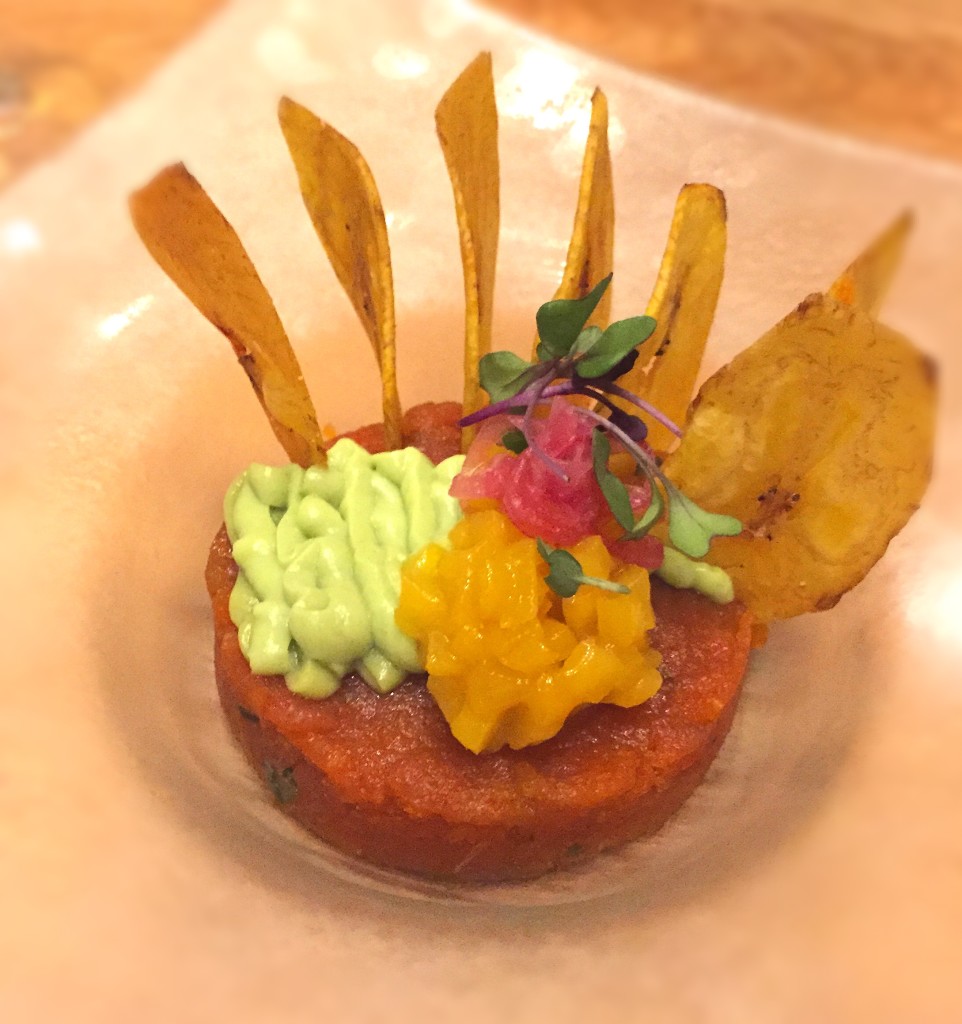 Kasa Corn: Oh. My. Goodness. I'd go back to Kasa just for corn and wine. Presented as three mini corn skewers and lathered in miso lime aioli, spices, manchego and queso fresco. The cheeses and spices are perfection!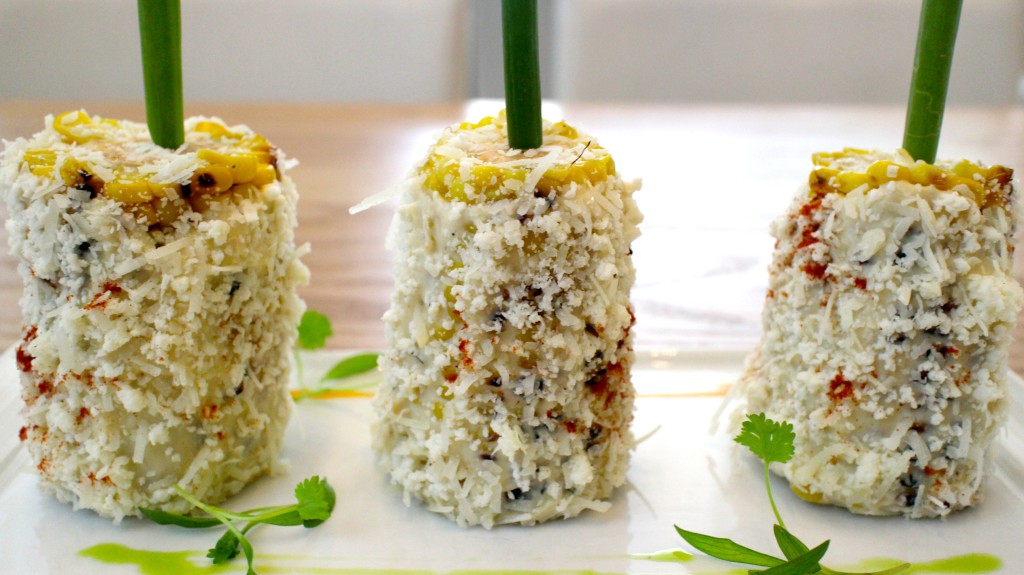 Adobo Pork & Crispy Polenta Cake: Mmmm polenta and pork, need I say more? These mini cakes are artfully served and are perfect for sharing. Served with Avocado puree, chipotle braised pork, pickled red onions, queso fresco and cilantro.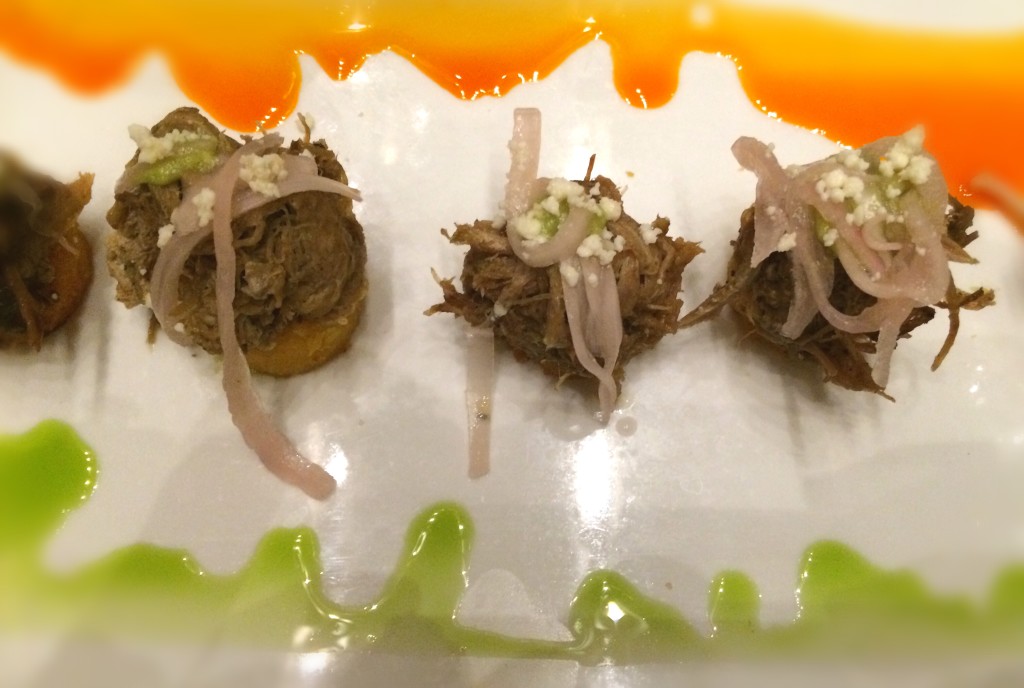 Kasa also has a killer Happy Hour on Tuesdays, unlimited wine and bites for 20 bucks on Wednesdays and a Sunday brunch buffet complete with bottomless mimosas and Kasa Roja Sangria. Happy tasting!
Photo Credit: All photos taken by Spork with the exception of the corn post