Have you ventured over to Epcot to experience their new global holiday marketplaces? Now through Dec. 30. indulge in duck confit and dumplings from the Alpine Haus Marketplace, celebrate with the shredded beef tamale from the Three Kings Feast Marketplace and toast with Williams Punch from Germany. Here's a sampling of what you can experience around the world: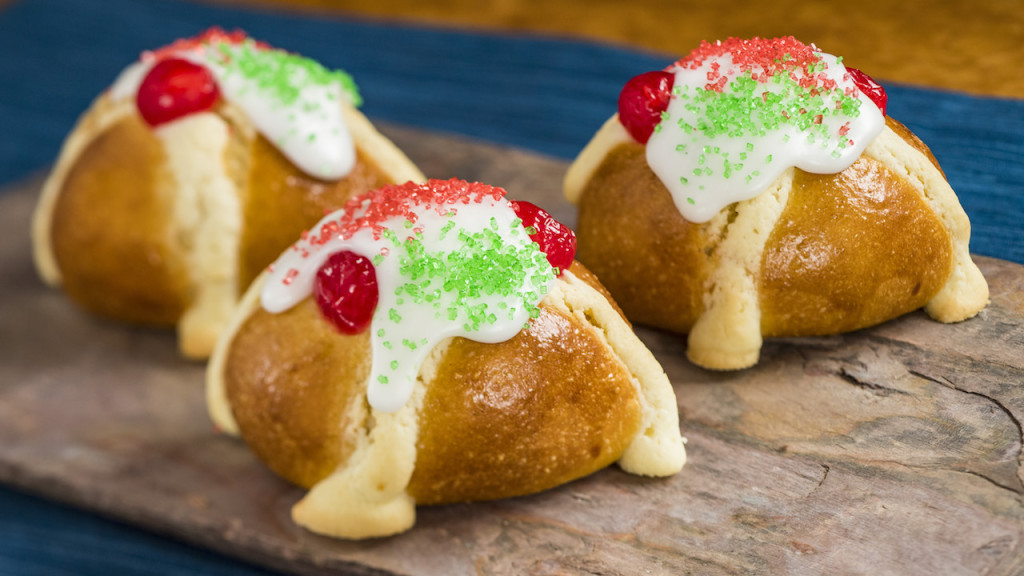 Crown Maple in Canada
Crown Maple, an artisan-crafted maple syrup brand from Dutchess County, New York, is currently the featured maple sugar in Canada. Maple Pecan Bark, made with Crown Maple sugar, will be available in the Canada pavilion until December 30. And here's a recipe in case you're still craving this treat when you get home!
Makes 24 Pieces:
3/4 cup pecans
1 teaspoon sea salt
1 cup butter
1 cup granulated sugar 1
/4 cup water
1 1/2 cups semisweet chocolate chips, divided
1 1/2 tablespoons maple sugar
1. Combine pecans and sea salt in a medium pan. Toast over medium heat, stirring constantly for 1-2 minutes, until brown and fragrant. Chop into small pieces and set aside.
2. Melt butter in a medium saucepan over medium-low heat. Once butter is melted, add sugar and water, stirring continuously until temperature reaches 295°F. Immediately pour onto baking sheet lined with a silicone baking mat and spread into a 9×13-inch rectangle. Cool for at least 3 hours.
3. Melt 3/4 cup chocolate chips in a small bowl and spread over one side of the cooled bark. Immediately sprinkle half of the chopped pecans and maple sugar over the chocolate. Cool for 2 hours, until chocolate is set.
4. Melt remaining 3/4 cup of chocolate chips. Turn bark over and spread chocolate on the other half of the bark. Sprinkle with remaining chopped pecans and maple sugar. Cool for 2 hours, until chocolate is set.
5. Break into 24 pieces. Store in an airtight container for up to 7 days.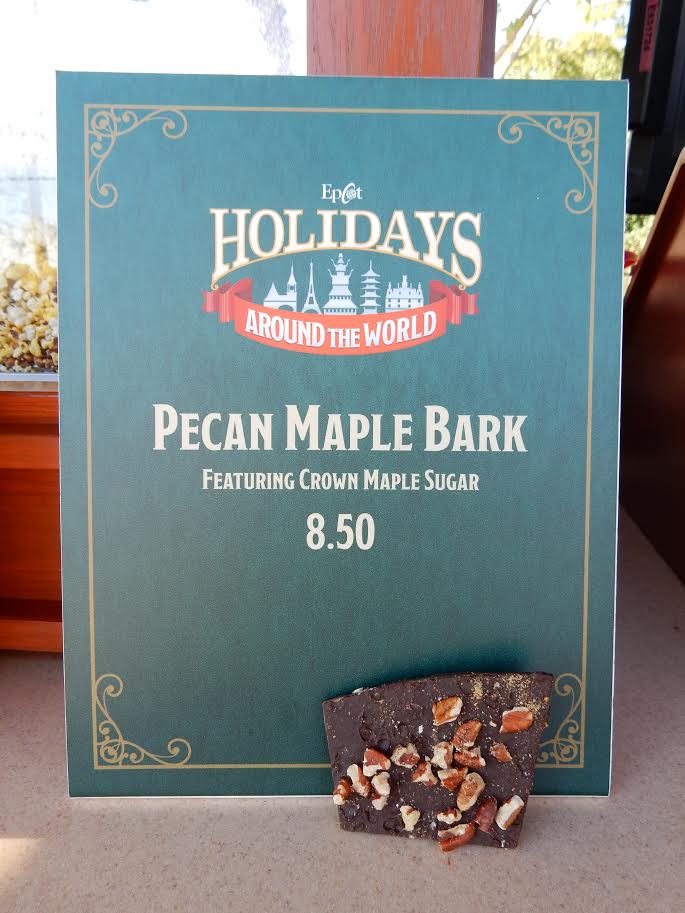 Alpine Haus
Sample the cozy comfort foods and robust libations of the North at this Alpine-inspired holiday kiosk. As you snack, take a peek at the selection of beautifully decorated Christmas trees and learn all about history's most elegant evergreens.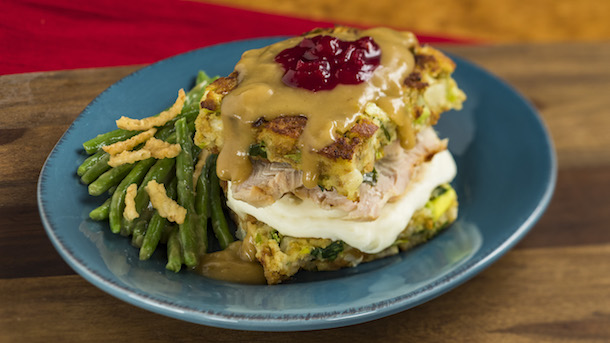 Feast of the Three Kings
Dine like royalty as you enjoy scrumptious foods and delicious drinks from the Caribbean at this holiday kiosk inspired by the story of the Magi. While you nibble, learn about the celebration of Three Kings' Day, El Día De Los Reyes Magos!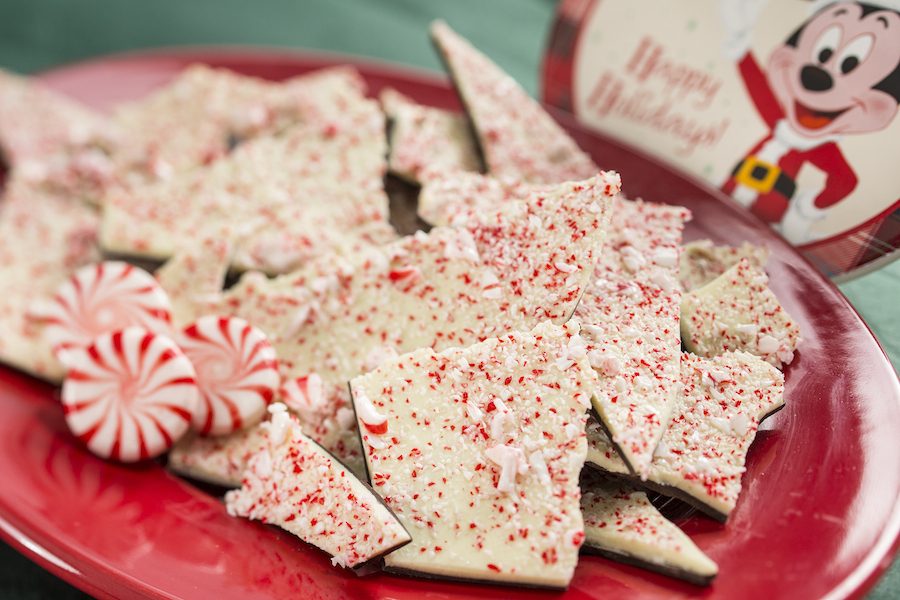 Mexico
Watch mariachi dancers celebrating a Feliz Navidad, while imbibing on the zippy spices of Mexican cuisine. The carnitas tacos and horchata margaritas will have you singing, "olé!"
See you at the happiest place on Earth!