November and December are two of my favorite months, sure the Christmas lights are pretty and it finally cools off in Orlando, but what I really enjoy is all the feasting! Anyone that tries to start a diet between now and New Year's is pretty much doomed. So, you might as well enjoy all the tasty treats around town while they last.
As part of my recent "indulgent diet" we ventured over to Bonefish Grill to taste their new Colossal Seafood menu. I've always been a fan of Bonefish, between the menu variety, savory seafood and atmosphere suitable for any occasion, Bonefish is a delightful place to satisfy your seafood craving without exploding your bank account.
Here's some of our menu picks from this weekend's visit:
Ahi Tuna Sashimi: Premium sushi grade, sesame-seared rare with wasabi, pickled ginger and served over a decadent mellow, yet flavorful sauce. I'm pretty sure I became a member of the "clean plate club" after inhaling this dish. Their ahi tuna is consistently fresh, flavorful and still my favorite version in town. Bonus points if you can use their chopsticks!
Filet + Colossal Shrimp Scampi - A tender 6 oz. USDA Choice sirloin topped with three colossal U-12 shrimp and a scampi butter sauce. For a restaurant known for seafood, their steak was pretty darn tasty as well. The filet was tender and seared with perfect diamond grill marks. The scampi butter sauce pulled all the flavors together between the steak, colossal shrimp and spaghetti squash side. The plate was bursting with color, flavor and the scrumptious spaghetti squash rounded out the plate nicely.
Kate's Wild North Atlantic Haddock – A mild, sweet white fish, garlic crumb dusted, wood-grilled and topped with feta, artichokes, lemon basil butter sauce all served on a bed of mashed potatoes. The light breading added a unique texture to this mild fish and the feta was the perfect finishing touch. Between the artichokes, fresh fish and lemon basil, your taste buds will be on flavor lovin' overload.
Click here to find a Bonefish Grill near you. Enjoy!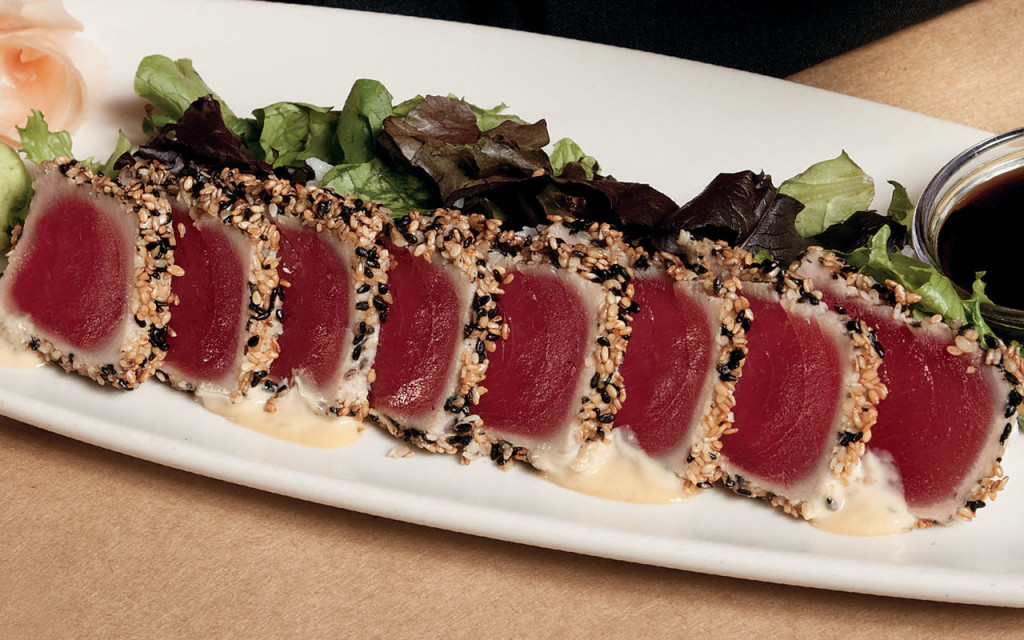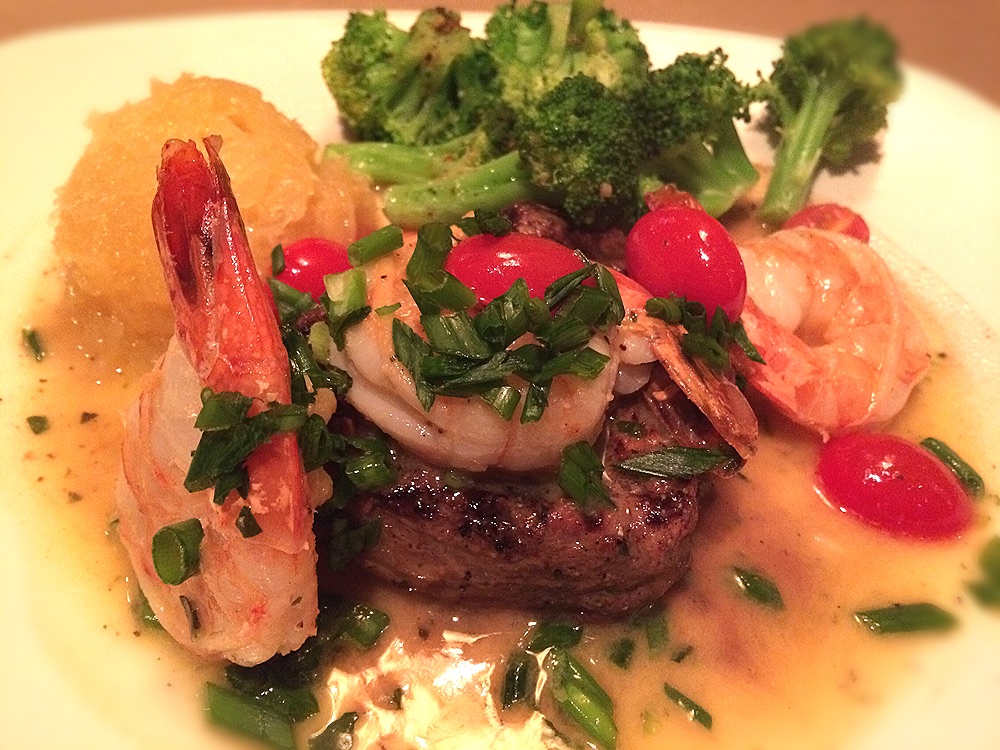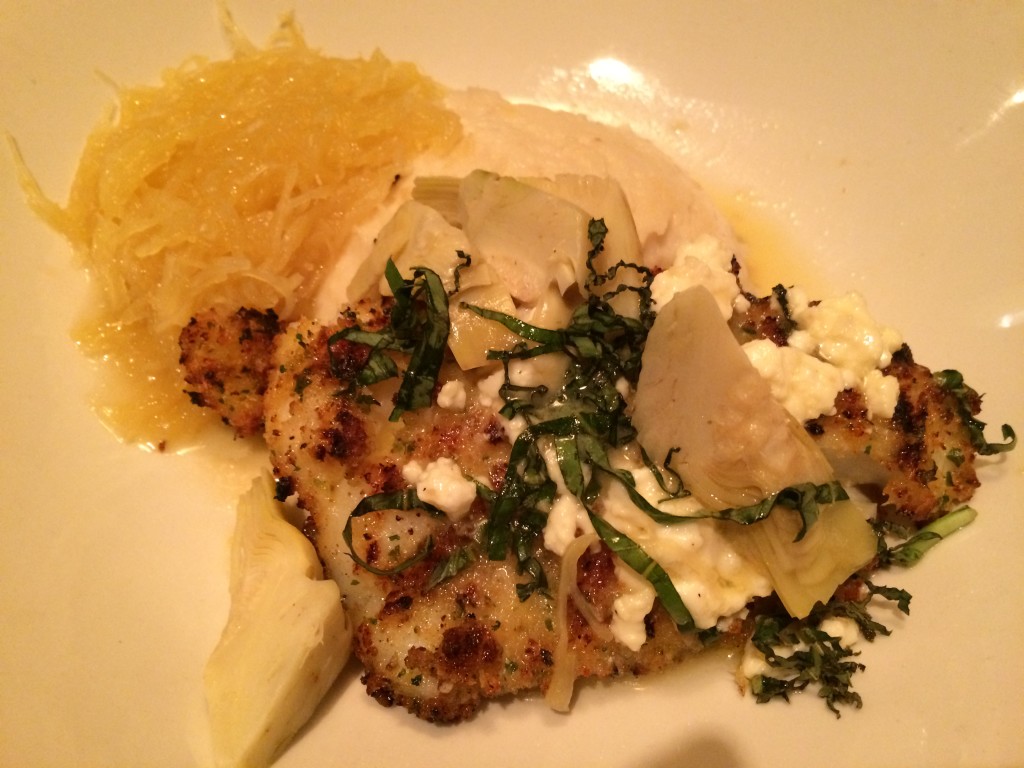 Disclosure: Spork received a gift card from Bonefish Grill to taste their new menu. All opinions belong to Spork. All photos taken by Spork excluding Ahi Tuna Sashimi which was taken by Bonefish Grill.