Short on vacation days? Yeah, I hear ya. But with so many culinary gems around town (both new and established) it's easy to take a mini vacay through a dining experience. Between the unspoken "no phones at the dinner table rule" (except to take that Insta photo), a night off from dishes and a glass of wine (or two), a culinary staycation is the perfect mini-break to unwind and recharge. While the dining options around town are endless, here's where we've enjoyed "vacationing" this summer. So while it's one billion degrees outside, cool off and cool down with an evening away from it all.
PS: Scroll alll the way down to see our latest giveaway! You'll find the perfect souvenir for upcoming travels.
Urbain 40:
Four-time James Beard award nominee and Director of Culinary Operations for Boulevard Restaurants, Chef Tim Keating, is highly passionate about using the freshest seasonal produce, sustainable meats and seafood, most of which are locally sourced. Chef Keating has put his spin on the fare served at Urbain 40 with 23 new dish additions and changes, crafting them into seasonal favorites including the Duck Confit Trofie Di Abruzzo Pasta, Char-Crusted Angus Steak and Rock Shrimp & Cape Bay Scallop Ceviche "Cocktail". You must try the steak if nothing else, it was magnificent! Keating's bright menu brings new life this fun Dr. Phillips spot.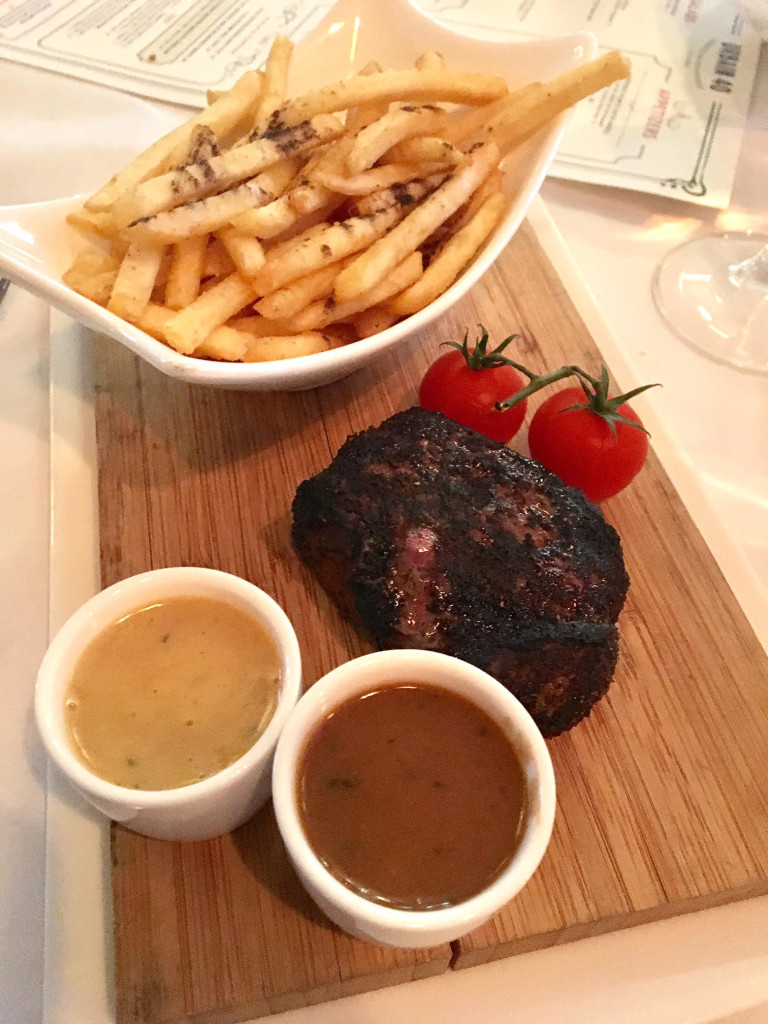 Highball & Harvest:
I've always been a fan of Highball, they were one of the first restaurants we covered when Spork initially launched. Breaking the mold of hotel restaurants, Highball & Harvest combines rustic authenticity with Ritz-Carlton refinement to feature interactive dining and a Southern culinary adventure. Since his arrival, Chef Scott Pizzo has hit the ground running and revamped the menu at Highball & Harvest using ingredients from local purveyors and our on-site farm at Whisper Creek Farm. Order some of his new dishes including ​the H&H Cuban Sandwich, Harvest Salad (which is loaded with incredible veggies) and this savory burger. Spare room for dessert because they've come back with some really well done sweets to round out your meal. Complete your staycation with a spa visit and lazy day by the resort's pool.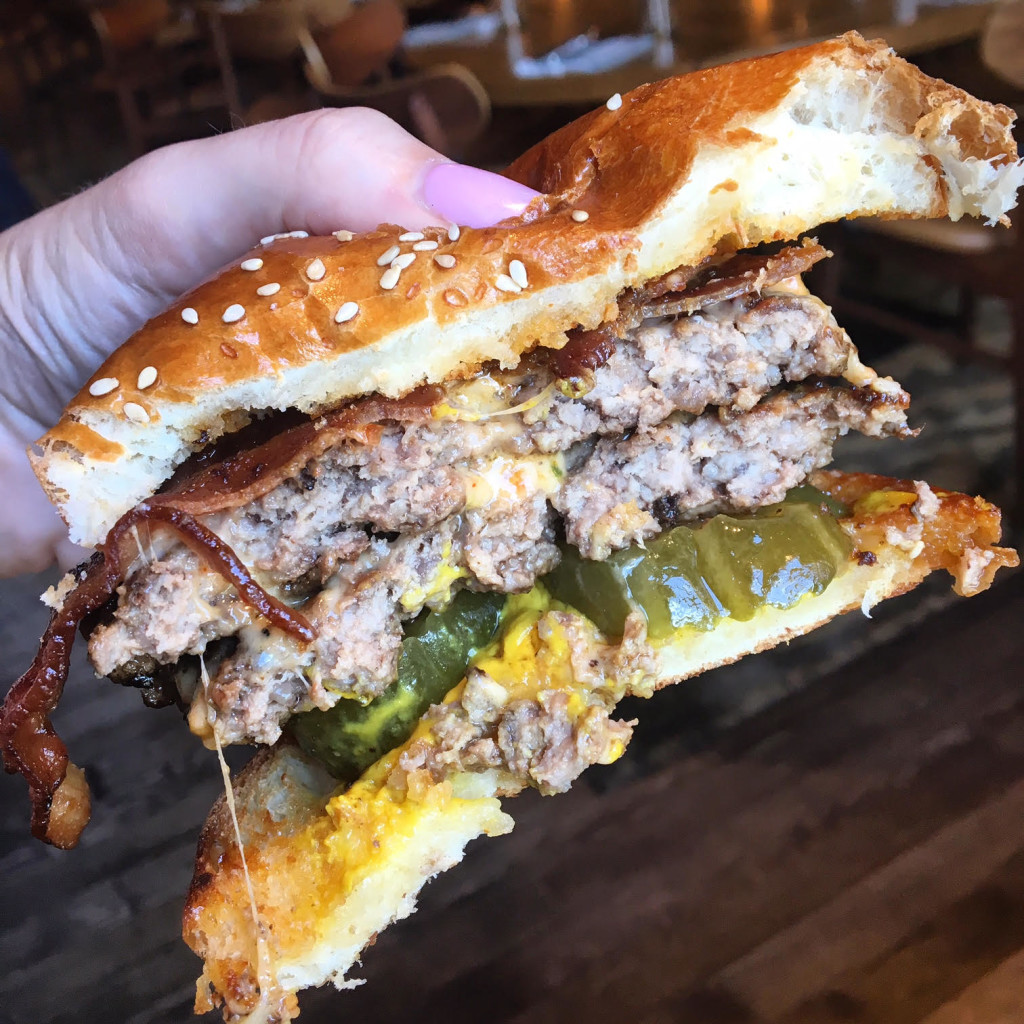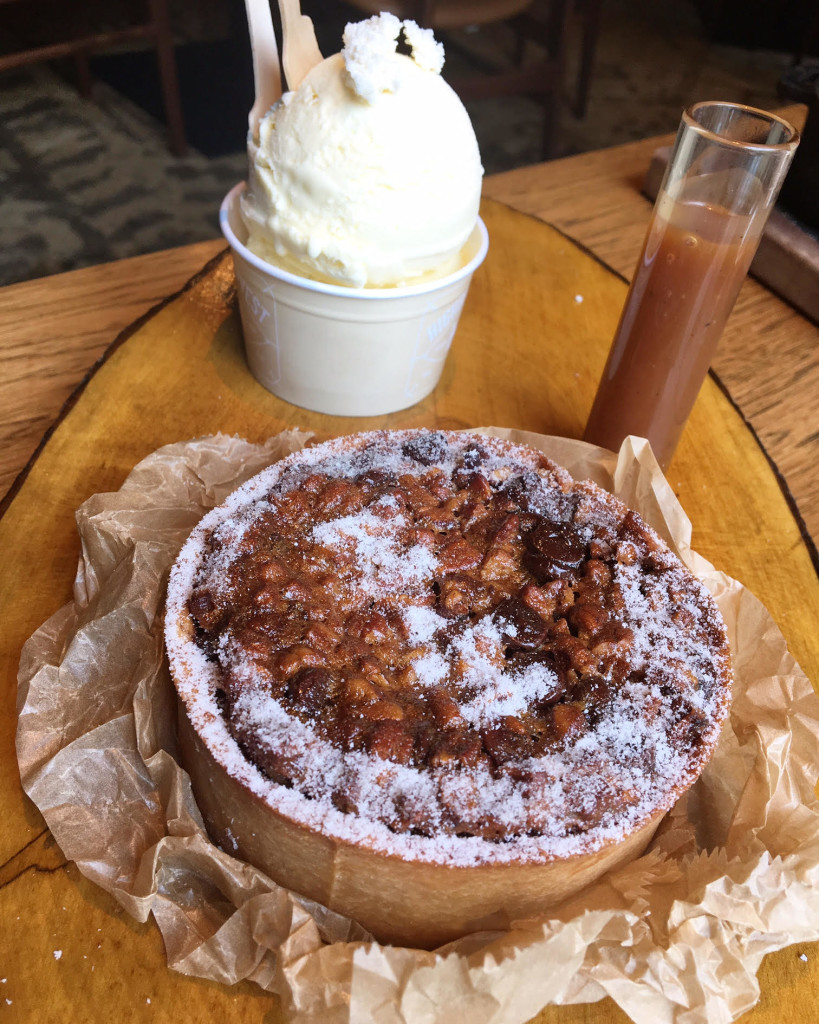 The Parkview:
Sometimes we love visiting an old favorite that's been updated with a fresh take. With their new chef and creative wine flights you'll want to put The Parkview back on your list of places to visit. This Park Avenue wine bar is turning out dishes such as Duck Crostini, Truffle Mac and Cheese, local leaf salads and fun takes on seafood. It's always enjoyable dining at a place where people are passionate about all aspects of the experience. With a focus on small, quality producers their wine list is bursting with wines worth trying. We can't refuse a wine flight, so if you're feeling adventurous order The Hanging Garden flight with sips from Lebanon, Greece, Turkey and Israel! Wine geeks and novices alike will enjoy the experience here and we're already looking forward to our next visit.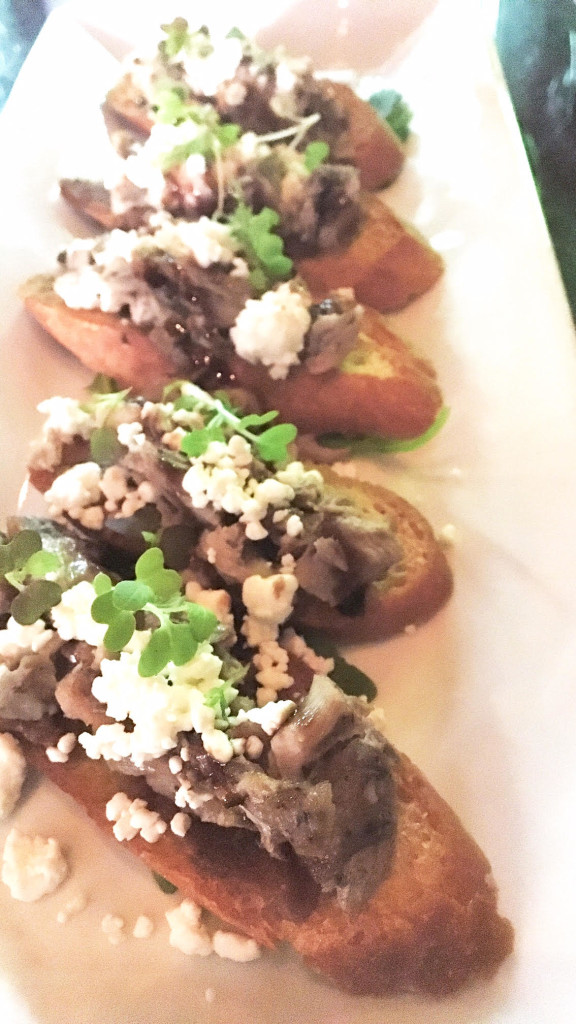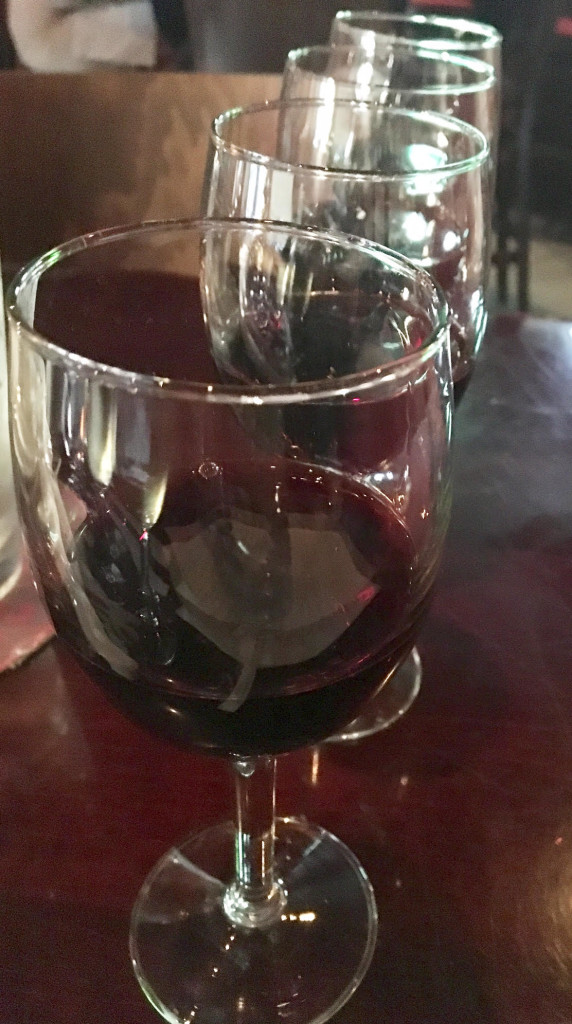 Marlows:
If you're looking for a solid burger or some killer hummus (no really, it's awesome) make Marlow's part of your summer plans. With multiple locations around Orlando, their tavern-fare is always a safe bet with options to make everyone in your group happy.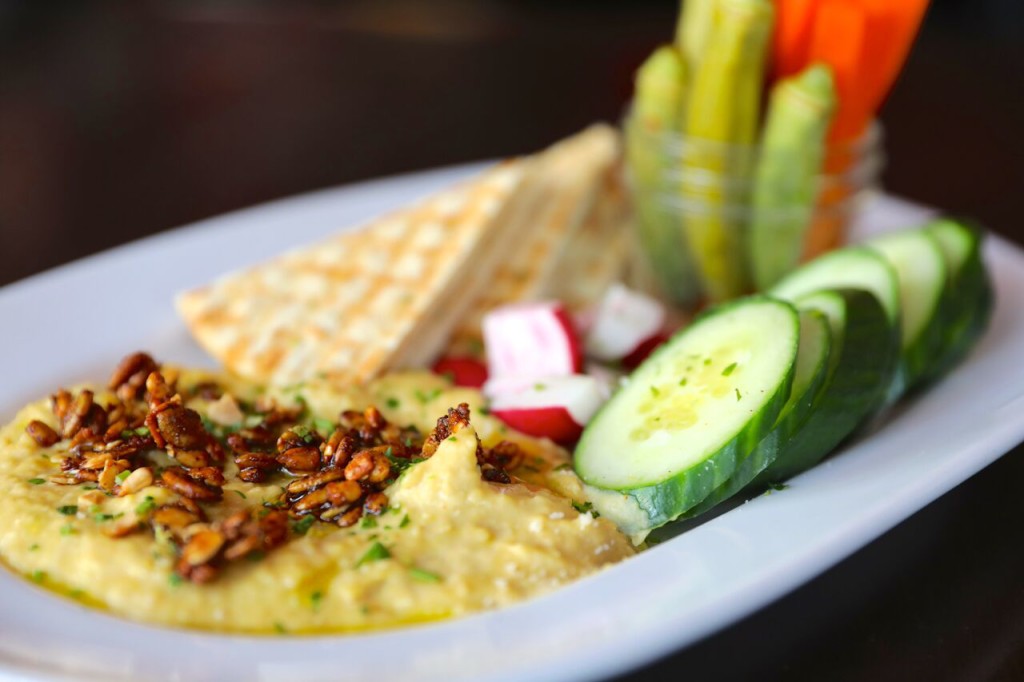 Rocco's Late Night Fare:
Happy hour is great and all, but sometimes it's challenging to leave work and get to a restaurant before the bargains end. Rocco's Tacos & Tequila Bar has you covered with "After Midnight", their new late night happy hour presented by Corona. This wallet-friendly affair takes place nightly from midnight until close at all Florida locations. Enjoy $2 tacos and $5 snacks including guacamole and quesadillas. Wash it down with $3 Coronas and house wine, and $5 specialty drinks, or kick it up a notch with half-off select shots from the Wall of Tequila. After all, it's midnight somewhere.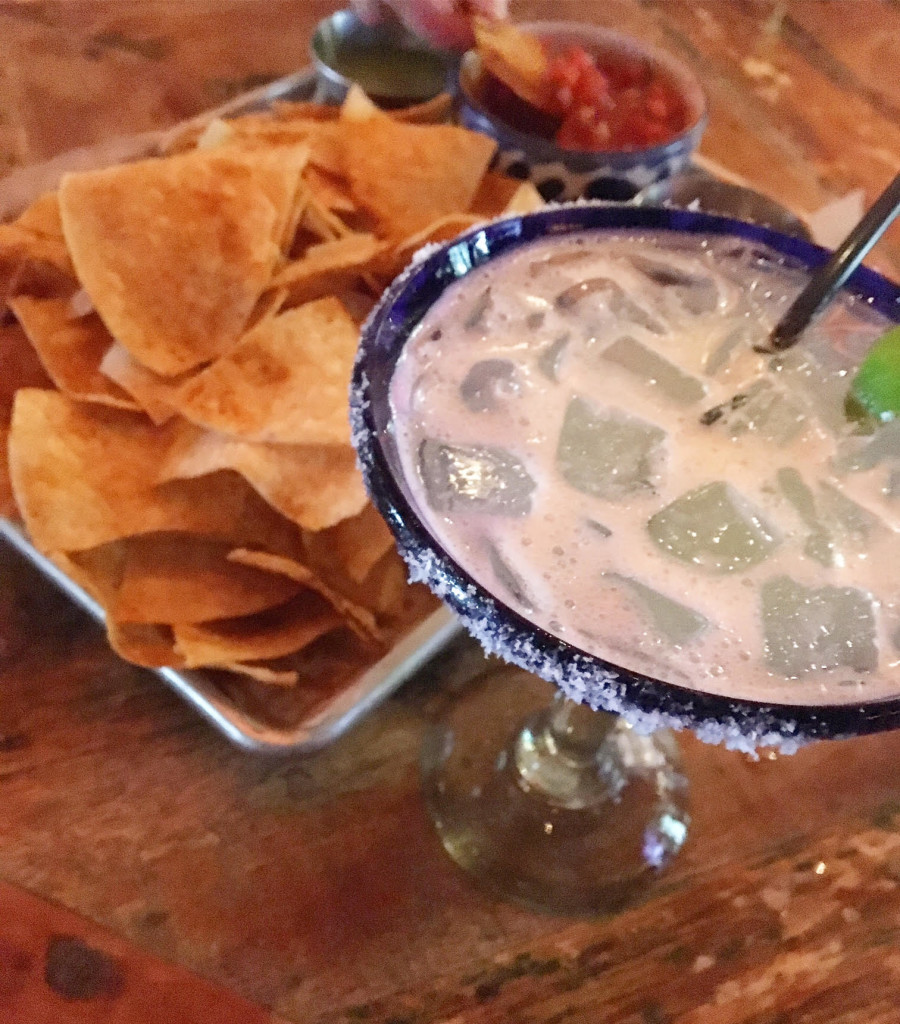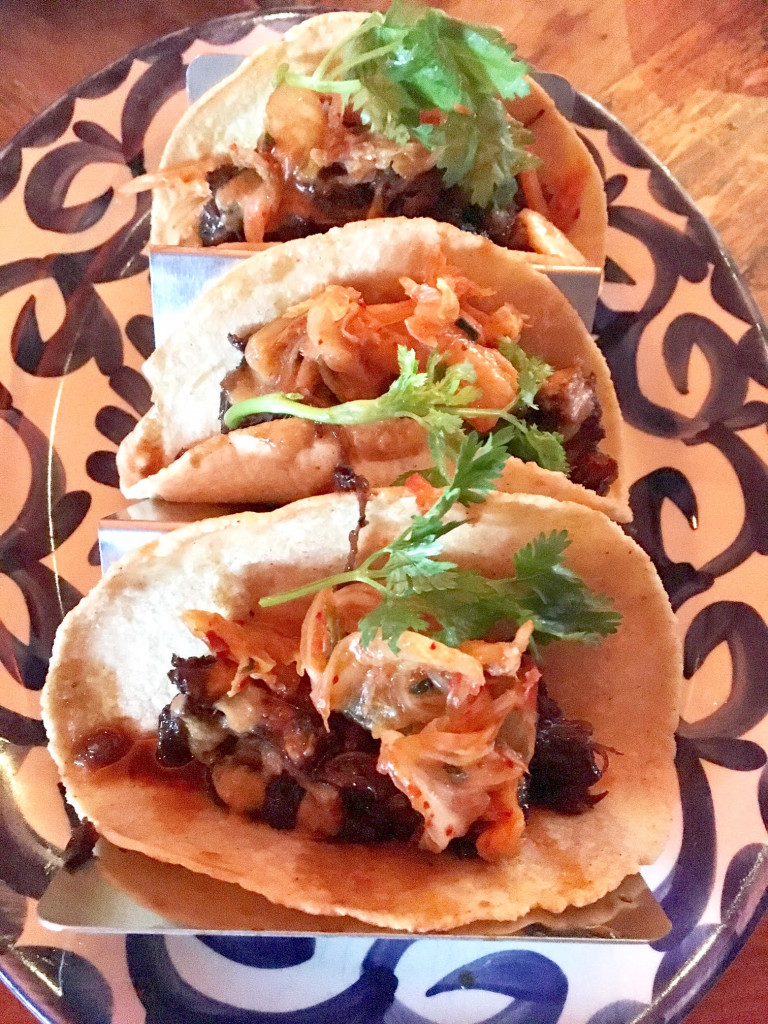 Prato:
Prato is now offering a 

happy

 

hour

 menu! Experience the items Monday through Friday from 4 to 

6 p.m.

 The menu will include 

their

 signature pizzas for $10 (order the Widowmaker) and Italian plates ranging from $5 to $9. Drink specials will include cocktails for $7, glasses of European wines for $5, and beers under $6. See you on the Ave.!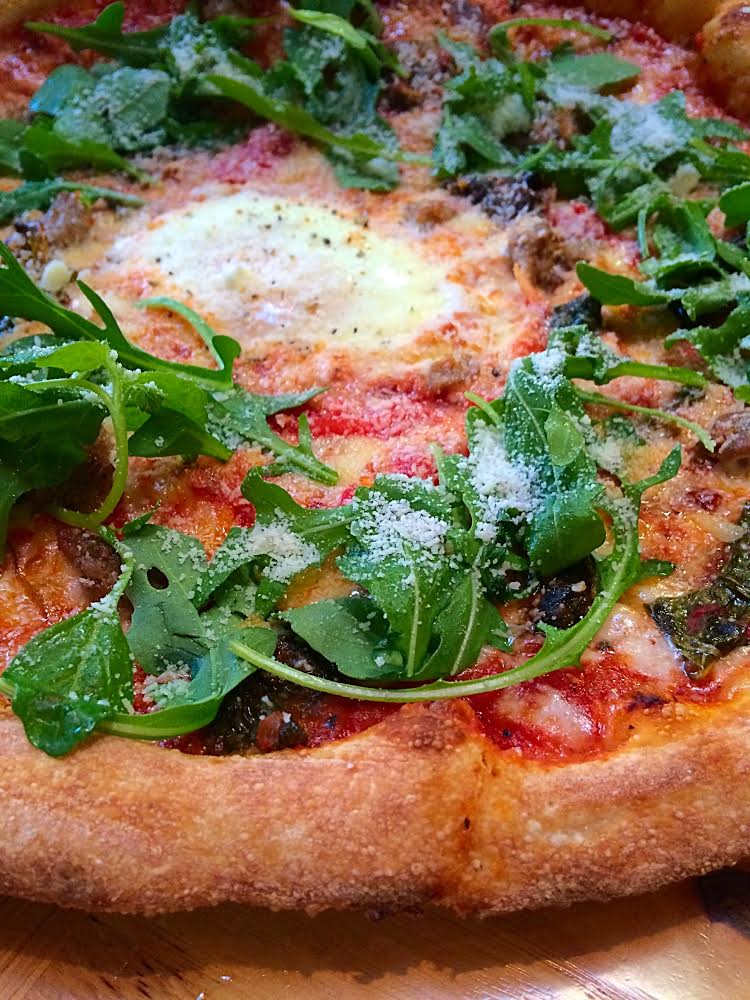 Hawkers:
It all started with a craving. Four Florida-based college buddies all longed for the unapologetic flavors of true Asian food —dumplings with bounce, spicy curries and crisp pork belly. Their intense curry itch made way for the creation of Hawkers Asian Street Fare, a casual, experience-driven concept, that serves up small-plate Asian street food. At Hawkers, the founders Kaleb Harrell, Allen Lo, Wayne Yung and Kin Ho–all traveled the world to curate a menu of handed-down family recipes and hand-picked popular street foods from all over Asia —Korea, China, Malaysia, Singapore, Thailand, Vietnam and Japan to be exact. They also have a new menu launching next Wednesday, but don't worry their beloved pad thai is still available! PS – when you're not doing the whole culinary staycation thing you can order Hawkers on UberEats! We do it allllll the time.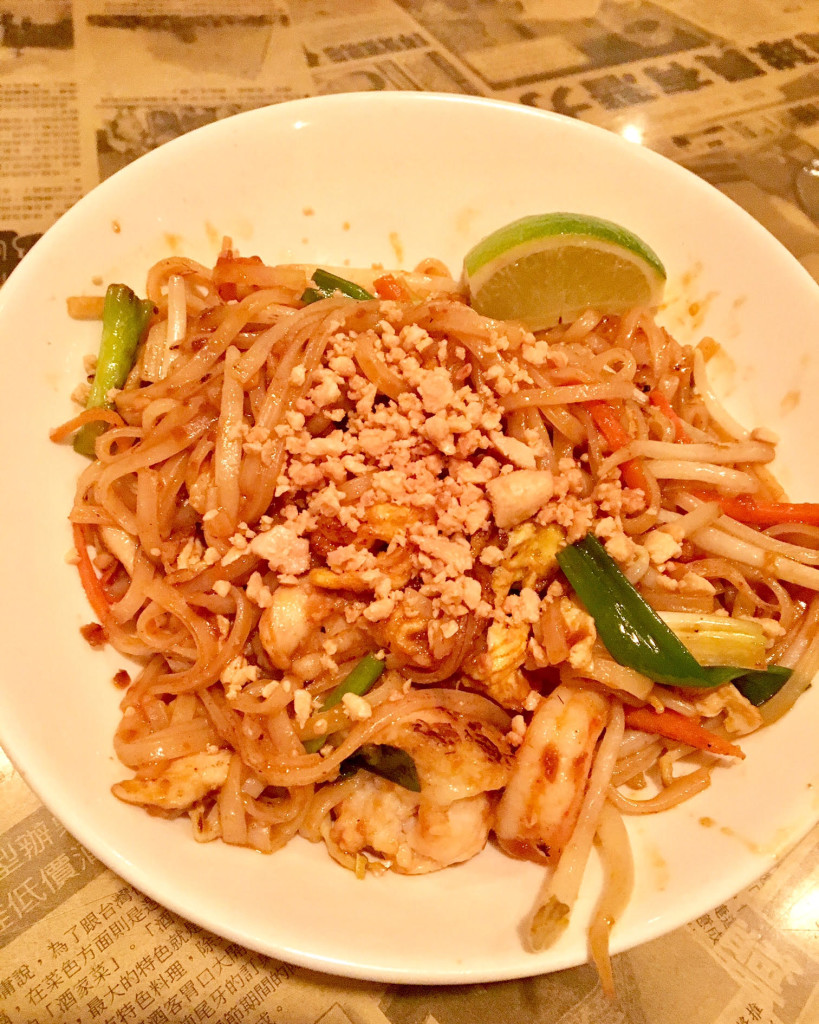 The Shores Resort & Spa:
This Daytona Beach resort boasts a signature restaurant, Azure, which serves artfully inspired dishes for breakfast, lunch and dinner, as well as 24-hour room service. Azure offers beachfront dining available on an elevated outdoor terrace, giving tableside views of the oceanfront pool and the sparkling Atlantic Ocean. With nearly unobstructed views of the glimmering ocean, you'll be able to take in the incredible view alongside some creative cuisine. This fun dish, Island Tuna Poke with lemon scented tuna, coconut-rice custard and passion fruit foam is fun and tasty to enjoy beach-side!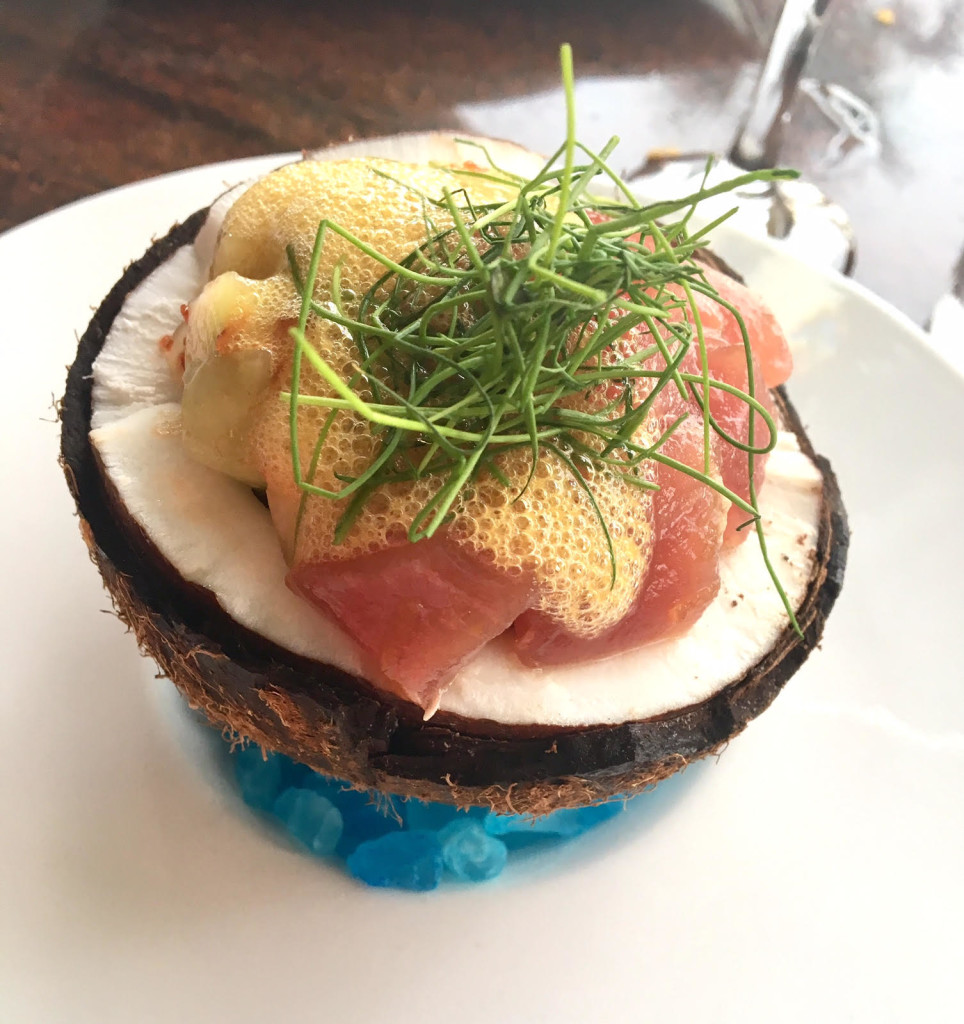 Cocina 214:
This acclaimed contemporary Mexican Kitchen & Bar is a combination of the Spanish word for kitchen, "cocina" and the Dallas area code, "214." The idea for opening Cocina 214 developed when two of the owners from Texas missed the Tex-Mex and Mexican food they had grown up eating. They wanted the same authentic, fresh and quality food here in Florida. In addition to a new location (in early 2018) they are also rolling out some new menu items. We had a chance to taste some of the fabulous additions including fried avocados, Mexican corn and a brownie served over  a bubbling base of butter! If you haven't visited this Winter Park (and soon to also be Daytona Beach) spot in awhile make plans to return for some margaritas, guacamole and tacos. PS: see that bubbling butter brownie in action here.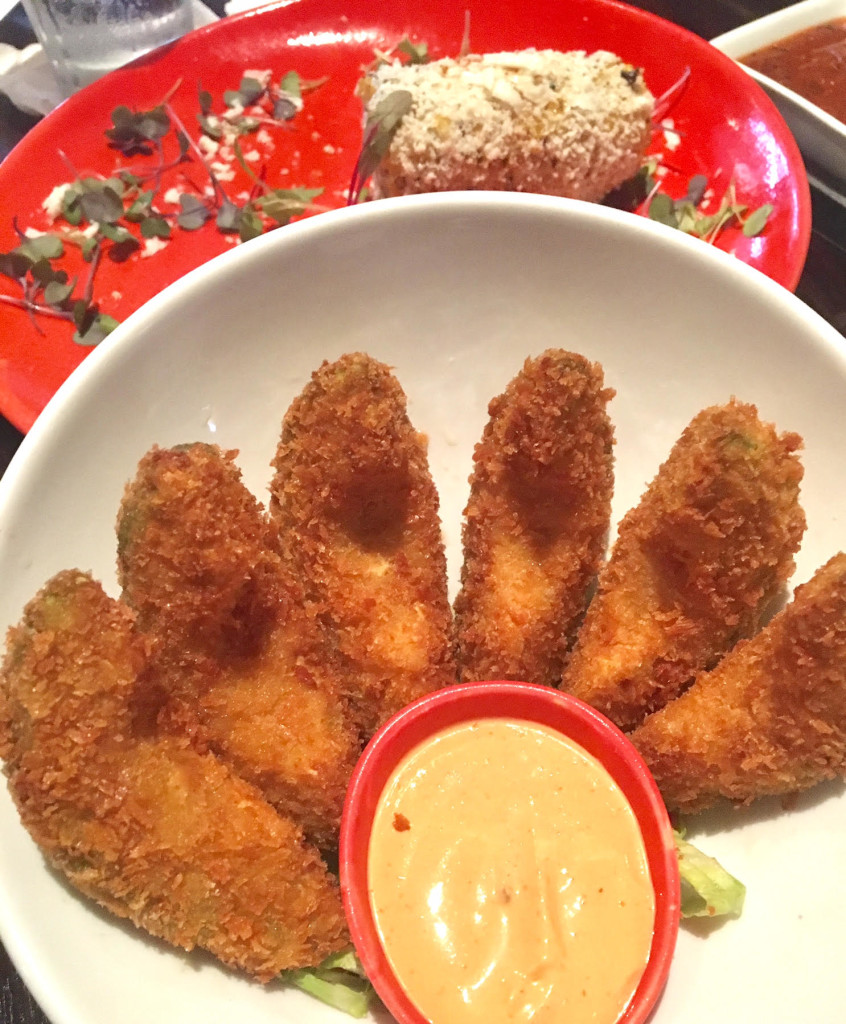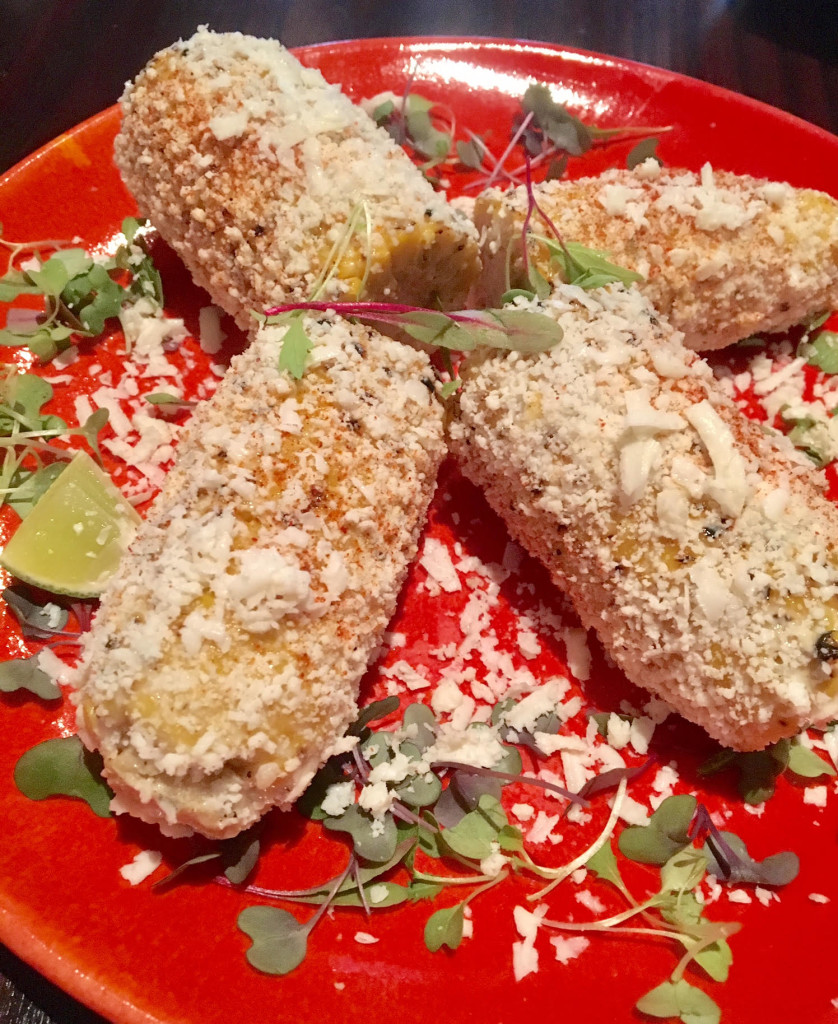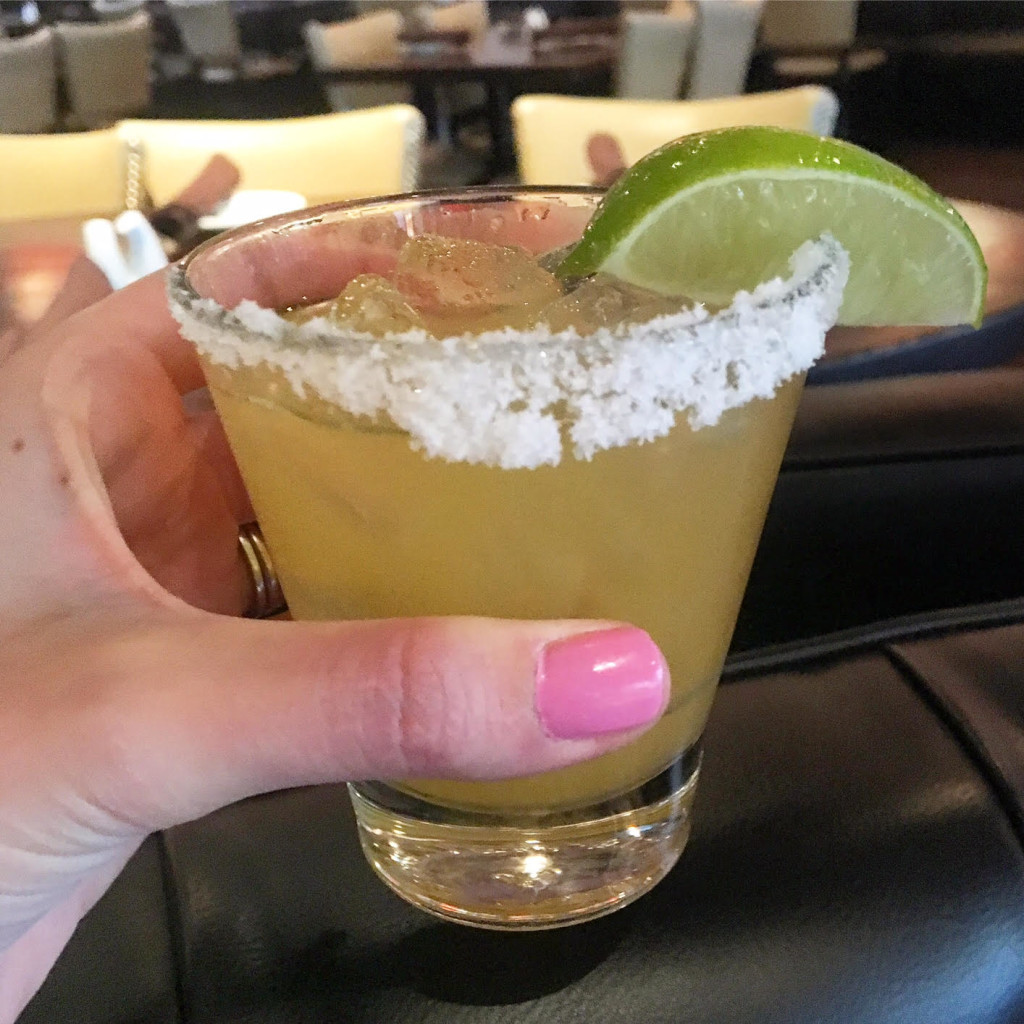 Bulla:
The people watching here is always enjoyable, there's a lively scene at the bar and throughout the restaurant. We'd recommend stopping in for quick glass of Albariño or Tempranillo and grabbing some of their tasty churros for dessert.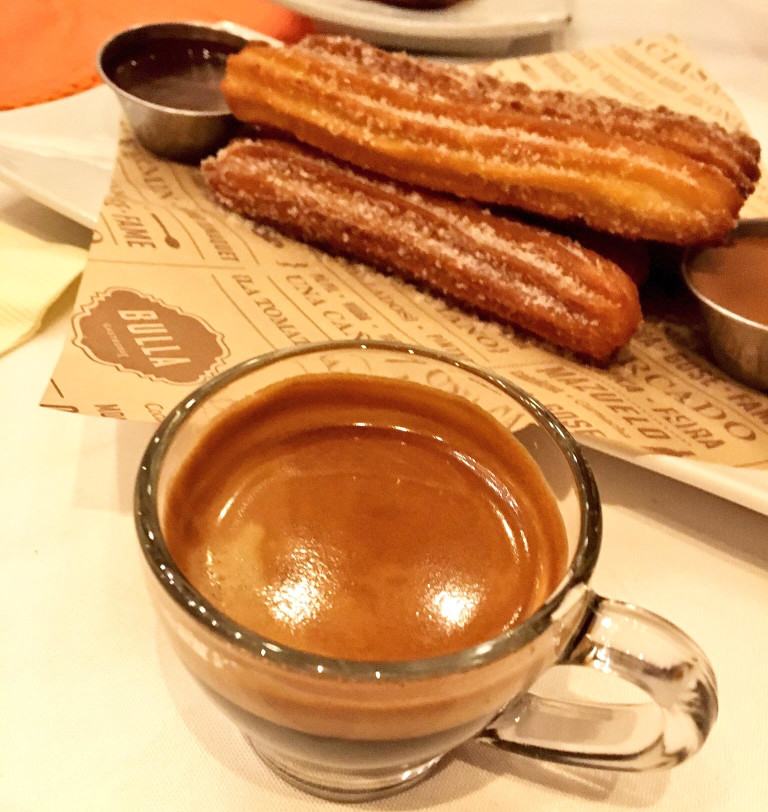 Now for the promised giveaway! As a memento for all of your travels, take home this super creative Orlando print by local artist, Jennifer Beck. This street map features markings of all the roads and major bodies of water all around Orlando . This décor product features thousands of street lines and several bodies of water both big and small. Look all around to find your favorite landmarks around the city as you follow the highways, waterways and even rail or mass transit system lines. I mean, how cool is this map? To enter, simply shoot us the private message "Orlando Print Giveaway!" on Instagram @SporkOrlando. Dying for your own print? You can find one here.