As with most restaurants this season, Bonefish Grill is serving up their own version of fall favorites including dishes from Pumpkin Ravioli to cocktail pairings such as the Fall Apple Martini. I've always been a fan of Bonefish, they fillet their fish on-site daily and their servers are incredibly knowledgeable about the menu and seafood selection. From time to time the Bonefish team invites us in to try their seasonal offerings, it's always an enjoyable meal and a place that we'd recommend for a night out with your family or for a casual date night. And now through November 30 you can enjoy some of these seaside selections:
Saucy Shrimp: Once a menu staple, this Bonefish classic now makes a rare appearance seasonally. A plate full of feta, sautéed shrimp with olives and sun dried tomatoes. This tangy (in a good way), seemingly light dish was the perfect start to our meal.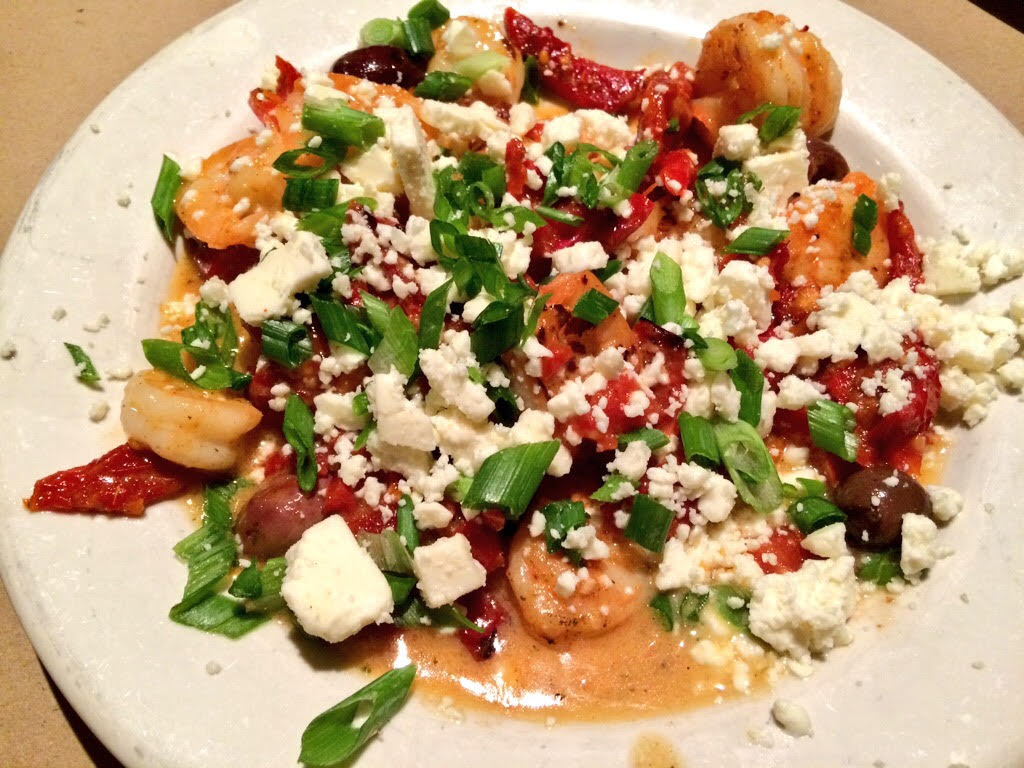 Rhea's Grouper: Lean, moist fish with a distinctive, yet mild flavor that's wood-grilled and topped with sautéed spinach, lump crab and lime tomato garlic sauce. We ordered our grouper blackened for some extra spice and paired it with broccoli and cheesy potatoes. A very filling, flavorful dish.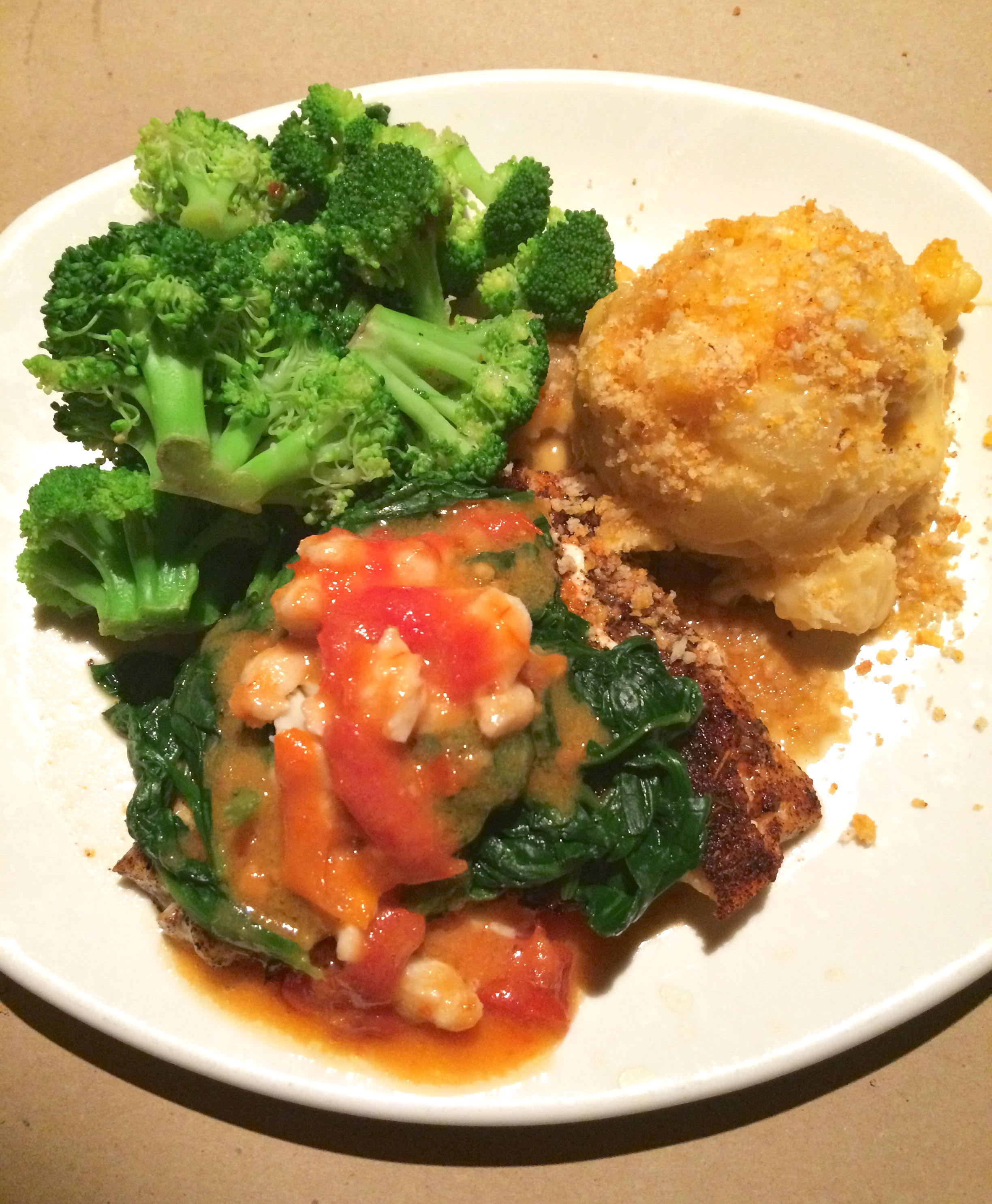 Scampi-Style Snapper + Shrimp: Grilled over oak then topped with pan roasted shrimp, grape tomatoes, and a white wine scampi sauce. Another fresh fish option that we enjoyed alongside some margaritas.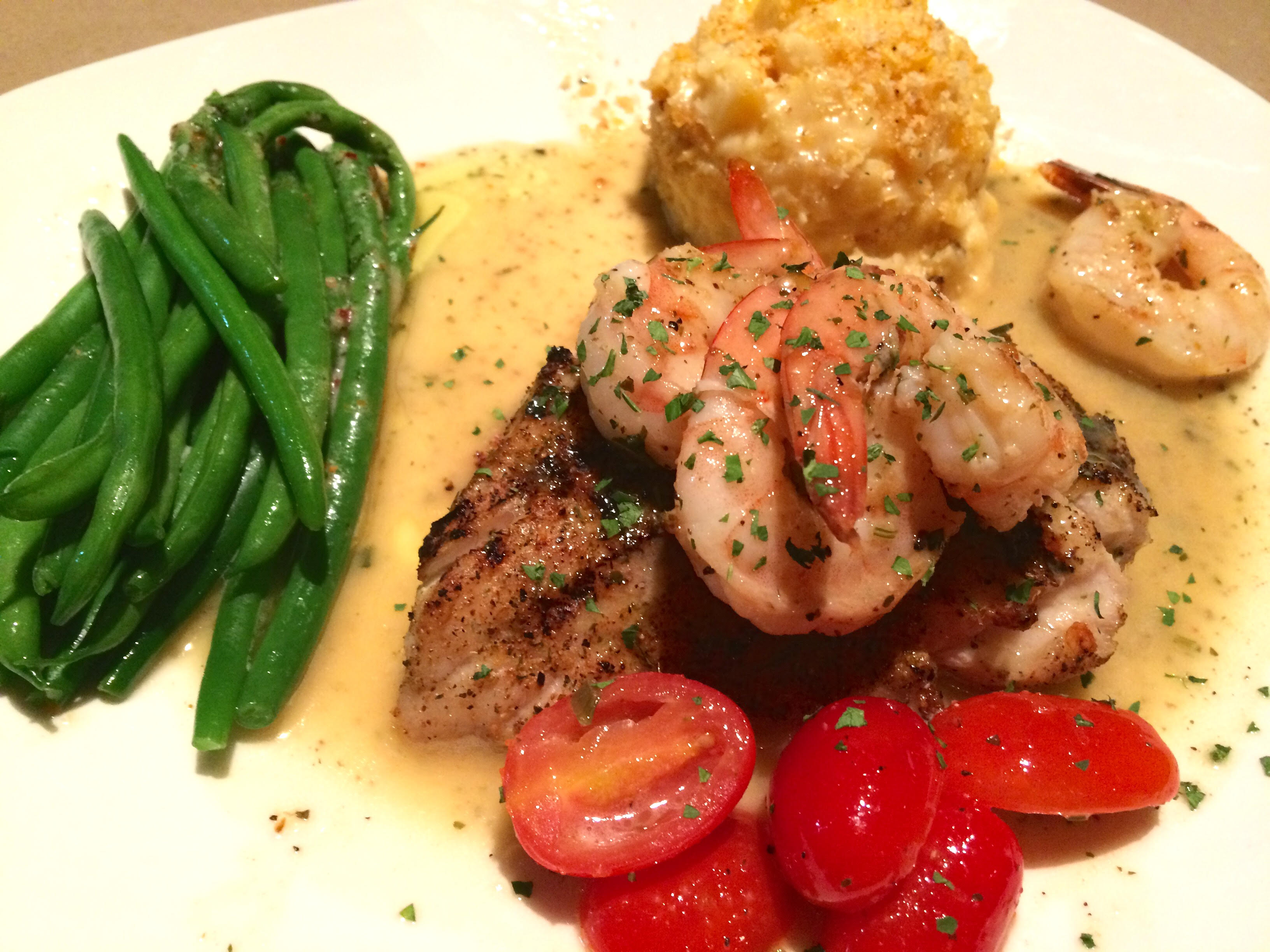 As usual, Bonefish did not disappoint and we left full + happy. If you're looking for some October 31 plans foodie-style, check out their Hooked onHalloween three-course menu starting at $14.90. Each dish is served with a salad and choice of dessert including Jen's Jamaican Coconut Pie, Classic Cheesecake or Macadamia Nut Brownie. Entrée options are abundant ranging from their Atlantic Salmon to Cold Water Lobster Tail. For more details and reservations, click here.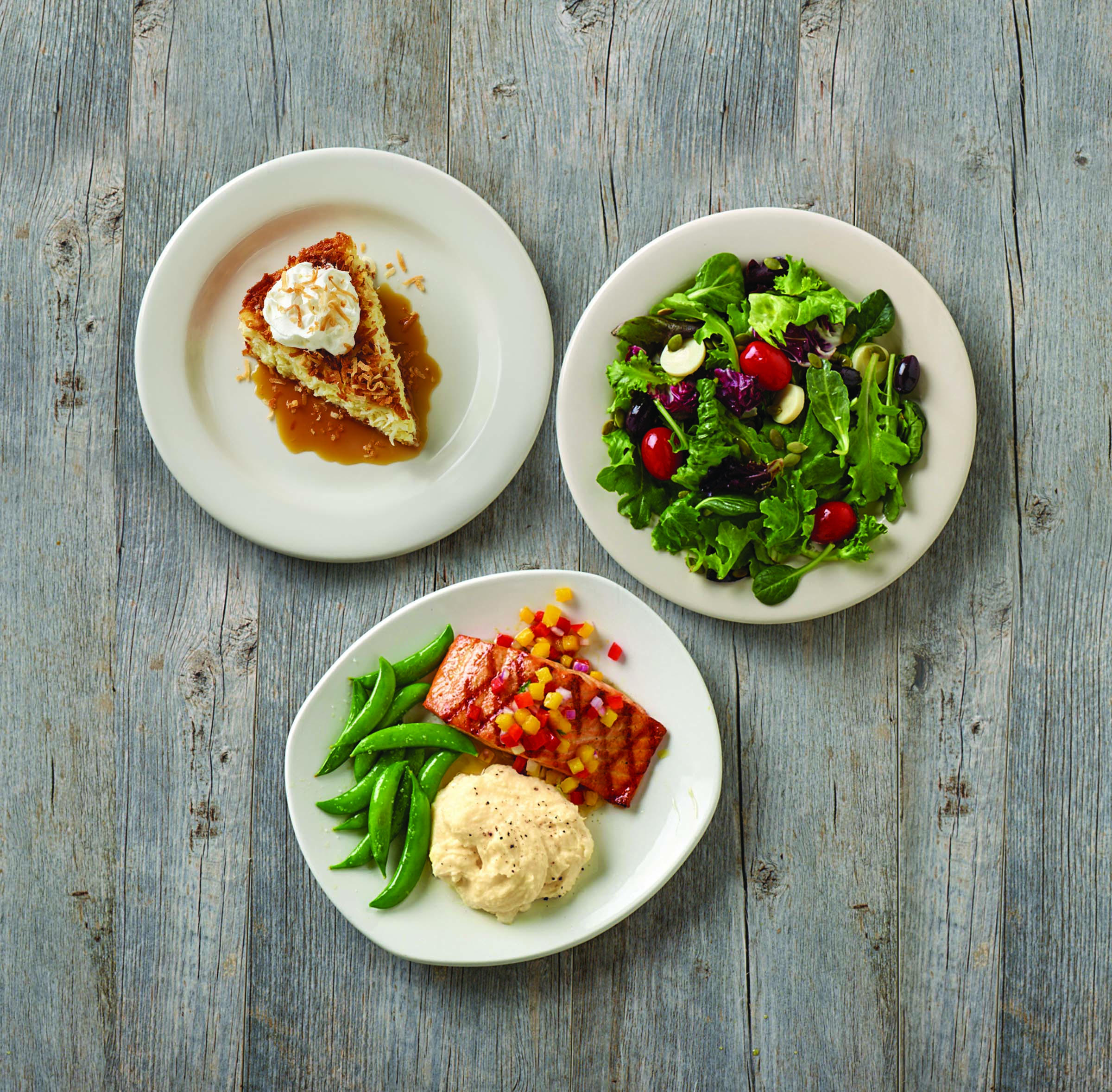 Photo Credit Above: Bonefish Grill, all other photos taken by Spork