What's more luxurious (and fun) than a champagne dinner at the Four Seasons? Yea, we can't think of anything either! Last week we were fortunate enough to attend a special Louis Roederer champagne dinner at Capa celebrating the resort's third birthday. The five-course dinner featured rare pairings, including Cristal and Cristal Rosé.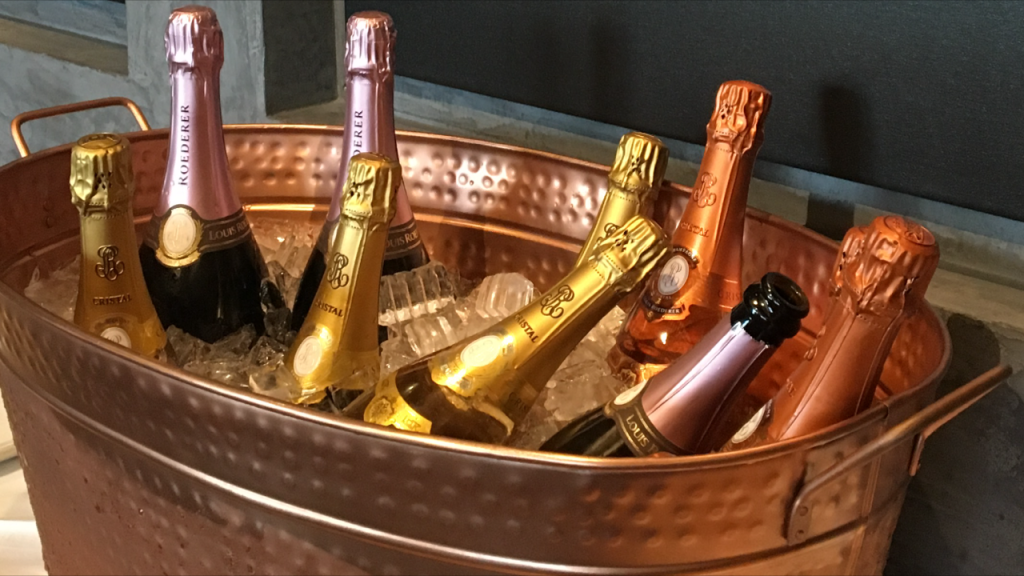 A good night always starts AND ends with champagne…..the evening's stellar lineup below.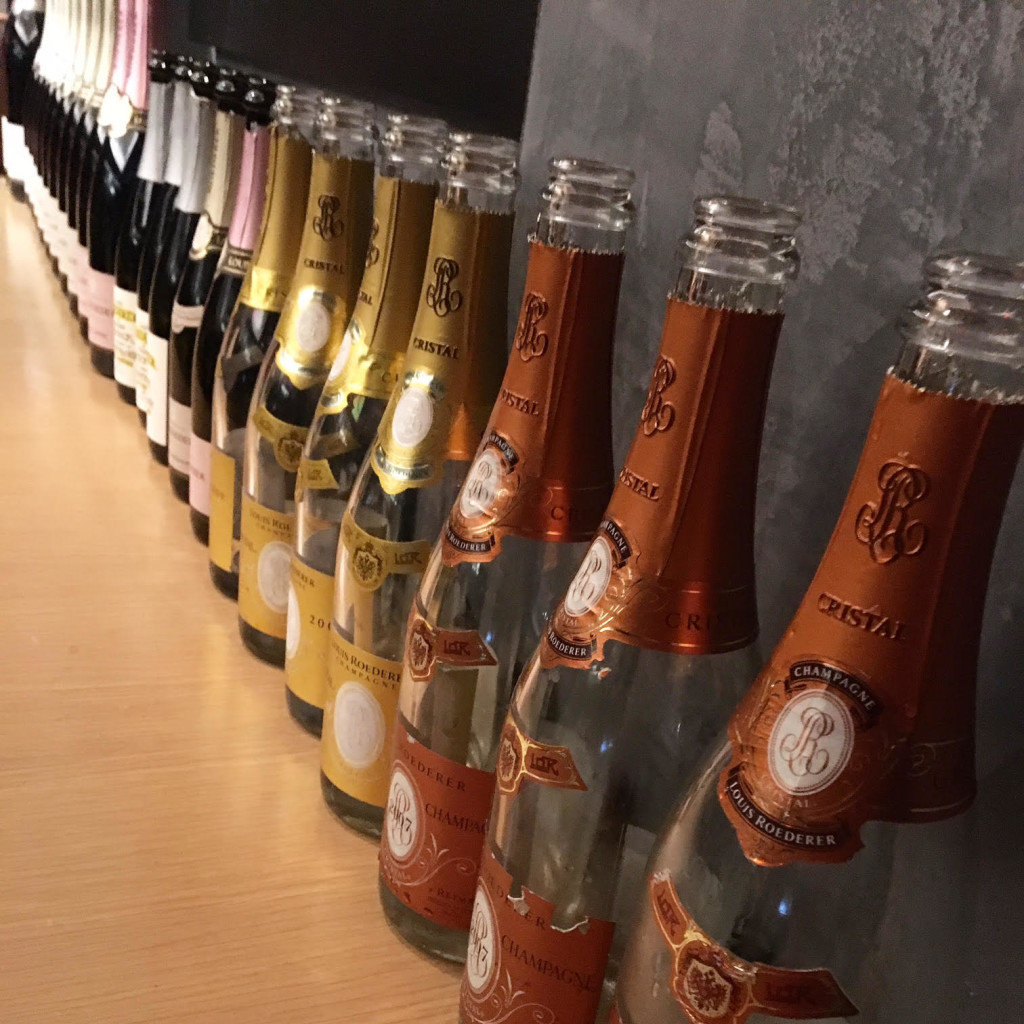 Amuse Bouche
Zanahoria PB&J, Foie Terrine Tetilla, Cheese Puff Fingerlings, Smoked Crema, Caviar – so many fun bites to start off the meal, especially all the caviar!
Champagne Louis Roederer, Brut Premier NV – super tasty and available for about $50 bucks from a wine shop, well worth the money.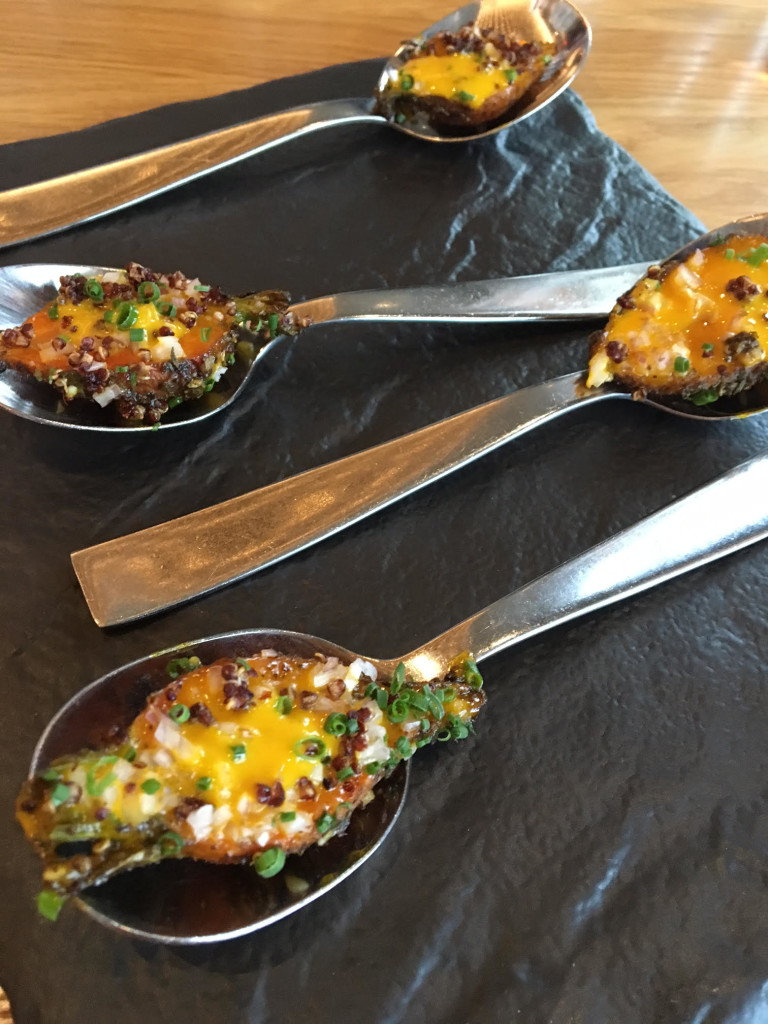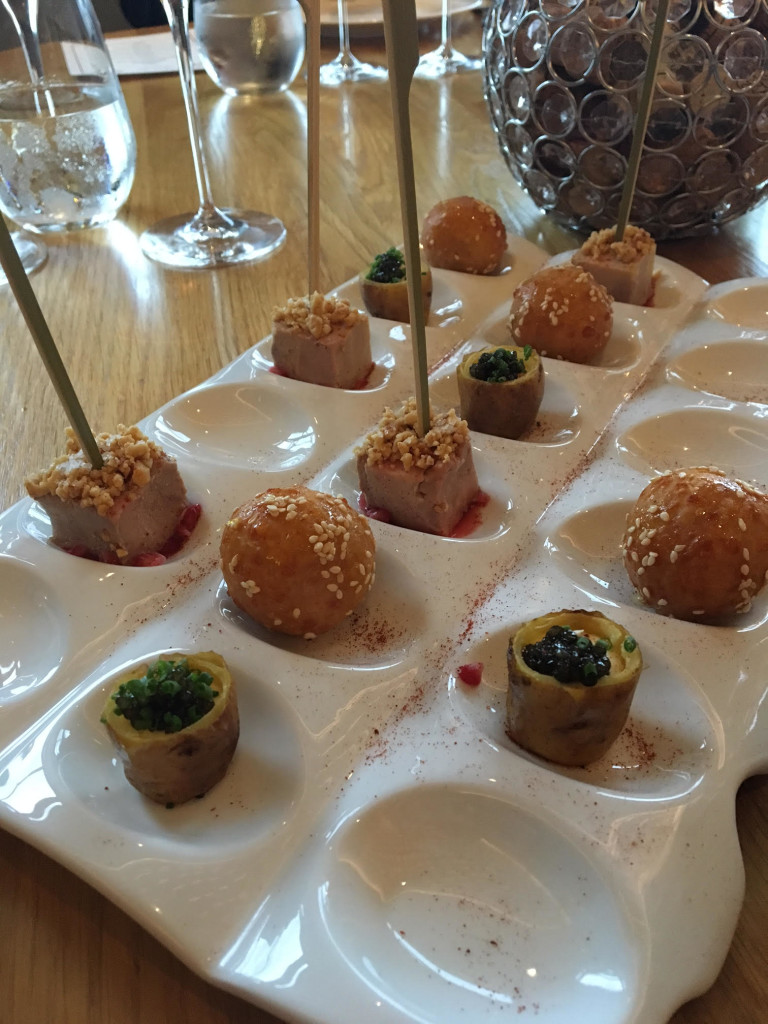 Primero
Lobster with turnips, ponzu vinaigrette and lardo – lobster and champagne, the ultimate and perfect pairing.
Champagne Louis Roederer, Brut Premier NV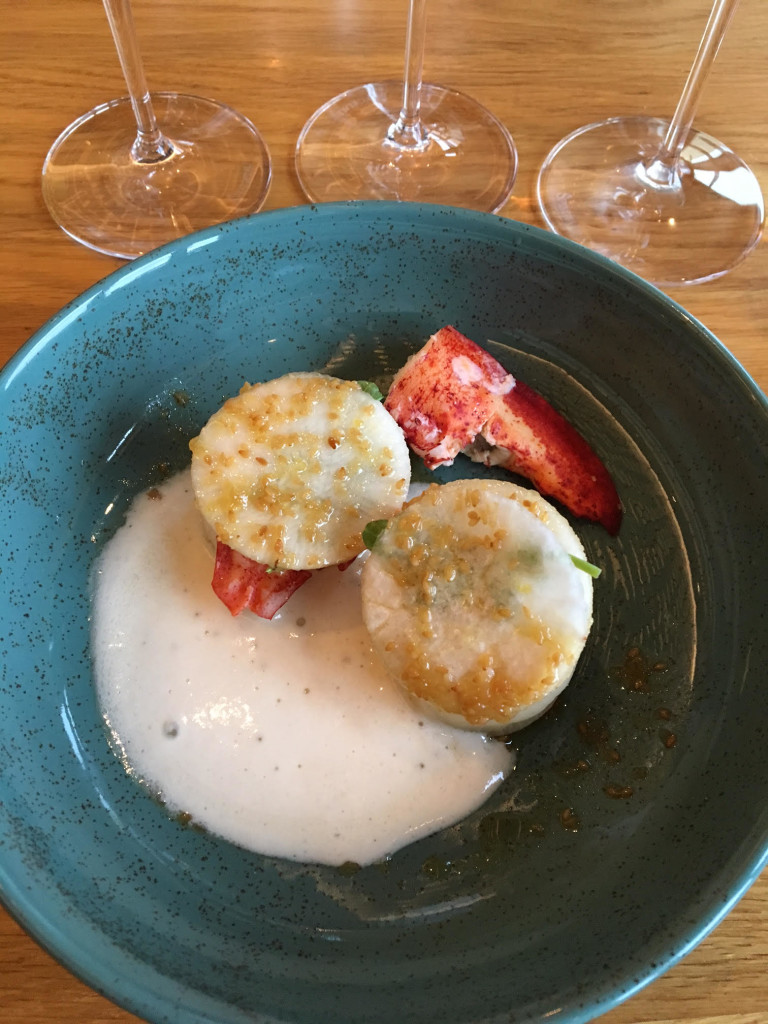 Segundo
Oxtail Consommé, A5 wagyu and artichoke – always a treat to taste some of the finest wagyu on earth.
Champagne Louis Roederer, Brut Nature 2009 (zero dosage) – bone dry, but still delicate, so obsessed with this sparkler!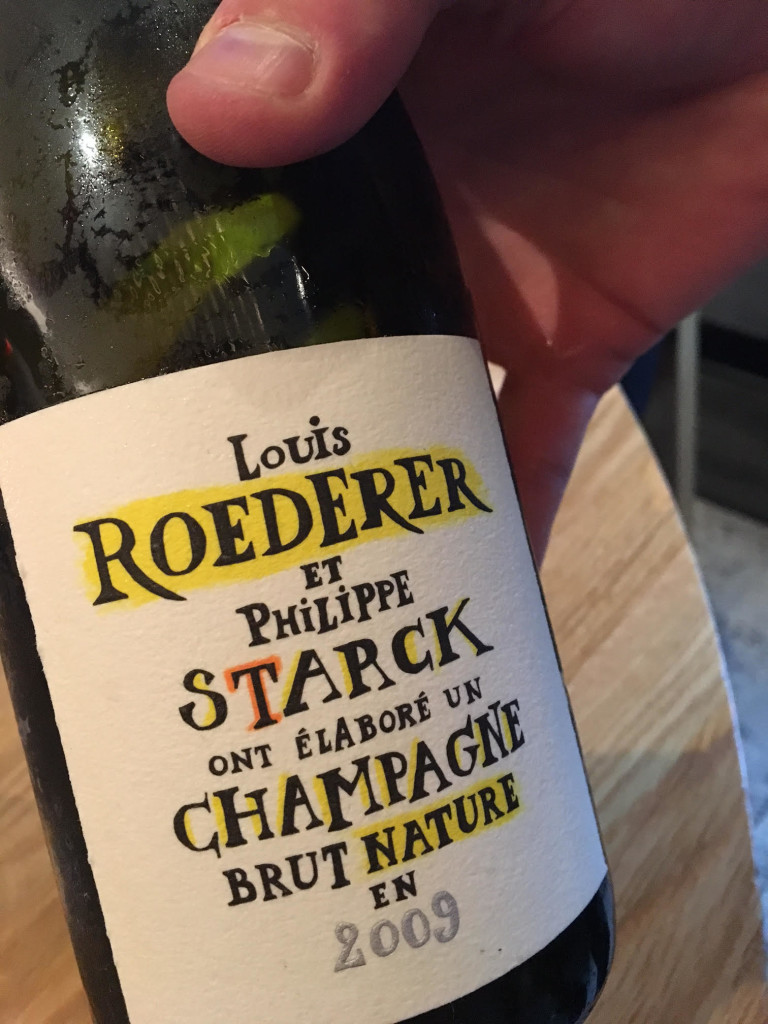 Tercero
Salmon, burnt leek and champagne sabayon – because when you're drinking champagne, why not also make it a main ingredient in a dish too.
Champagne Louis Roederer, Brut Rosé 2011 – takes the whole "Rosé All Day" thing to another level, I must find a bigger champagne budget so I can order more bottles for myself.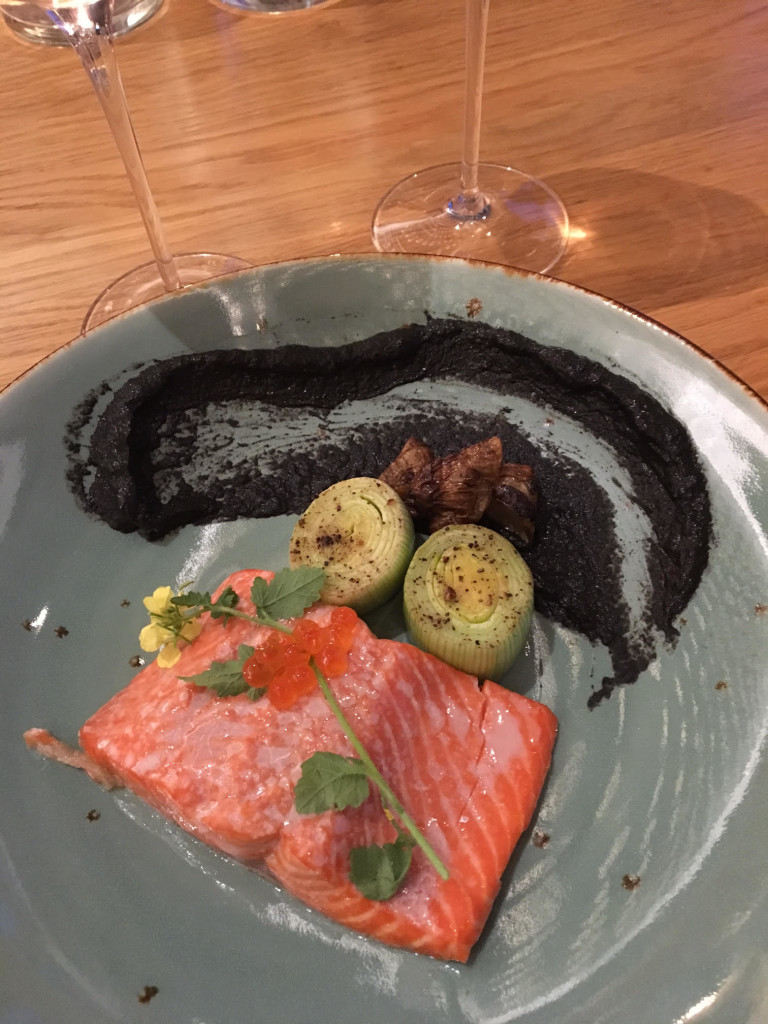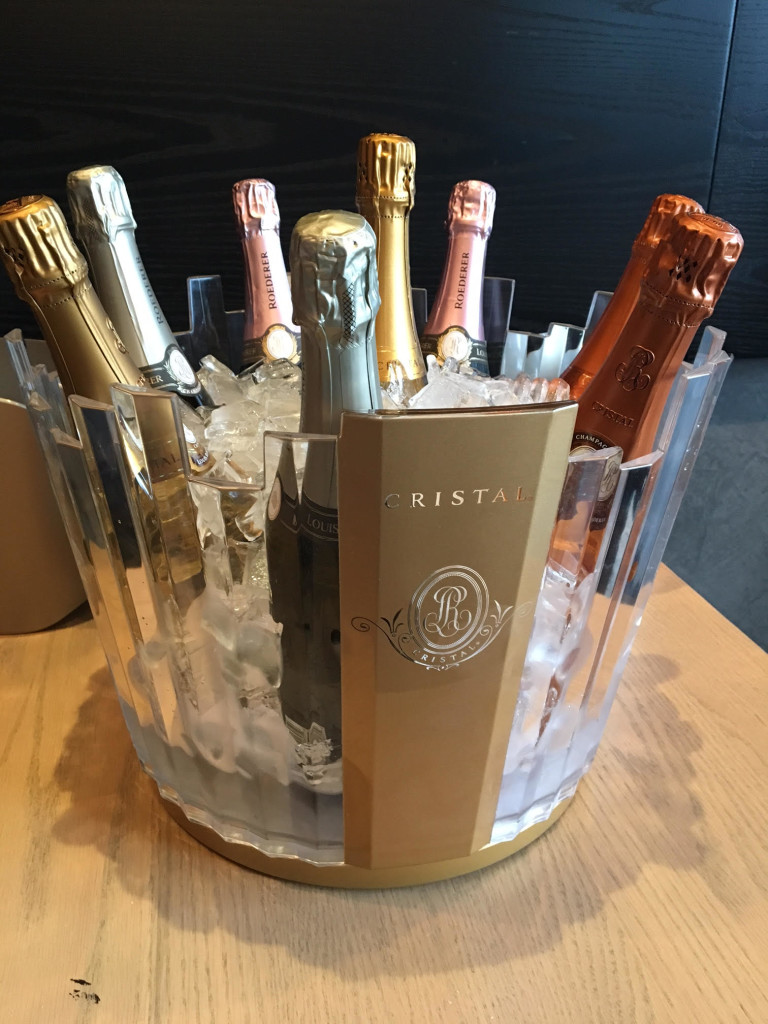 Entrante
Braised Veal with potato and truffle – fork tender and exploding with goodness, this main dish was fabulous.
Cristal, Brut 2009 – see comment above about needing a bigger champagne budget. I'm still dreaming about this elegant champagne in my sleep. Maybe someday I'll have the chance to enjoy it again.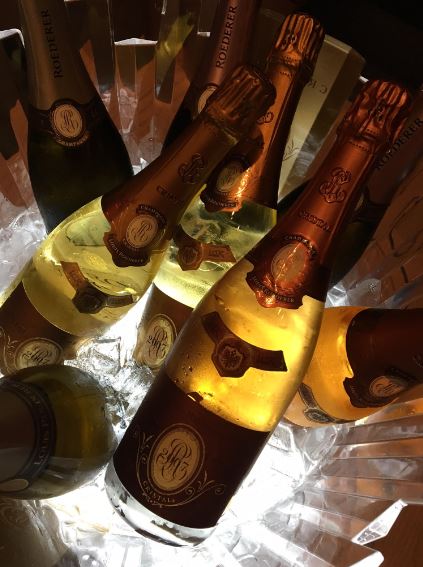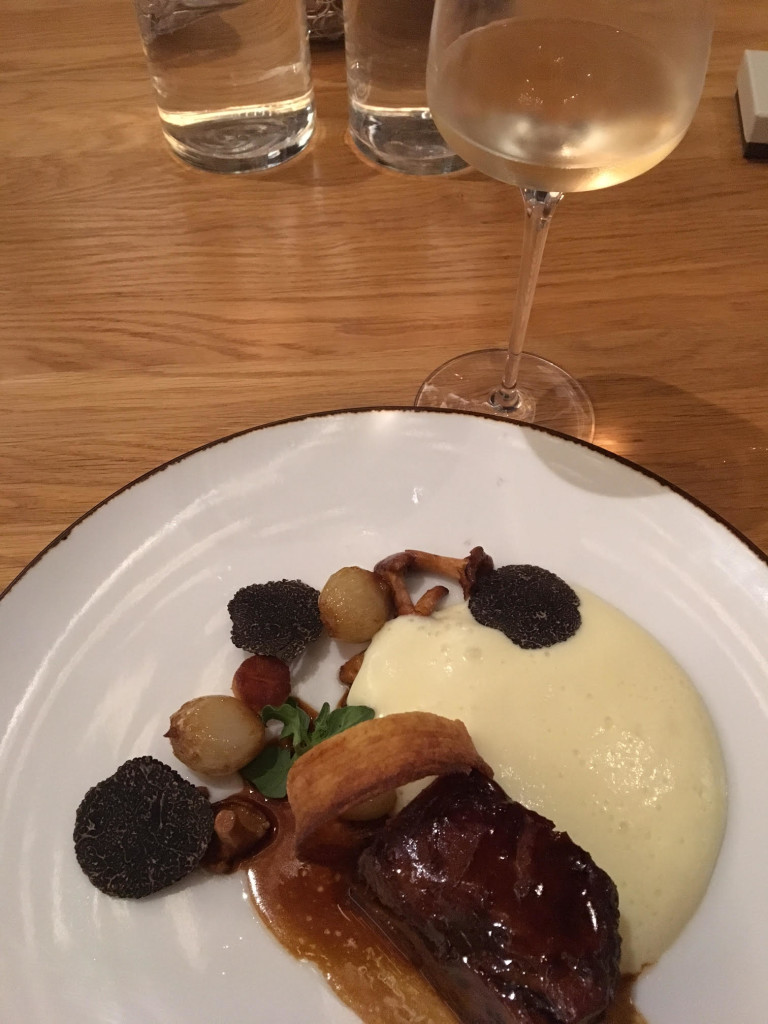 Postre
Turron Helado, apricot, currant and pistachio – every single morsel of dessert that their pastry chef has ever created is divine. This dessert was no exception, the right ending to an evening of bubbly and gourmet fare.
Cristal, Brut Rosé 2007 – Vintage. Bubbly. Rosé. No better way to end an evening.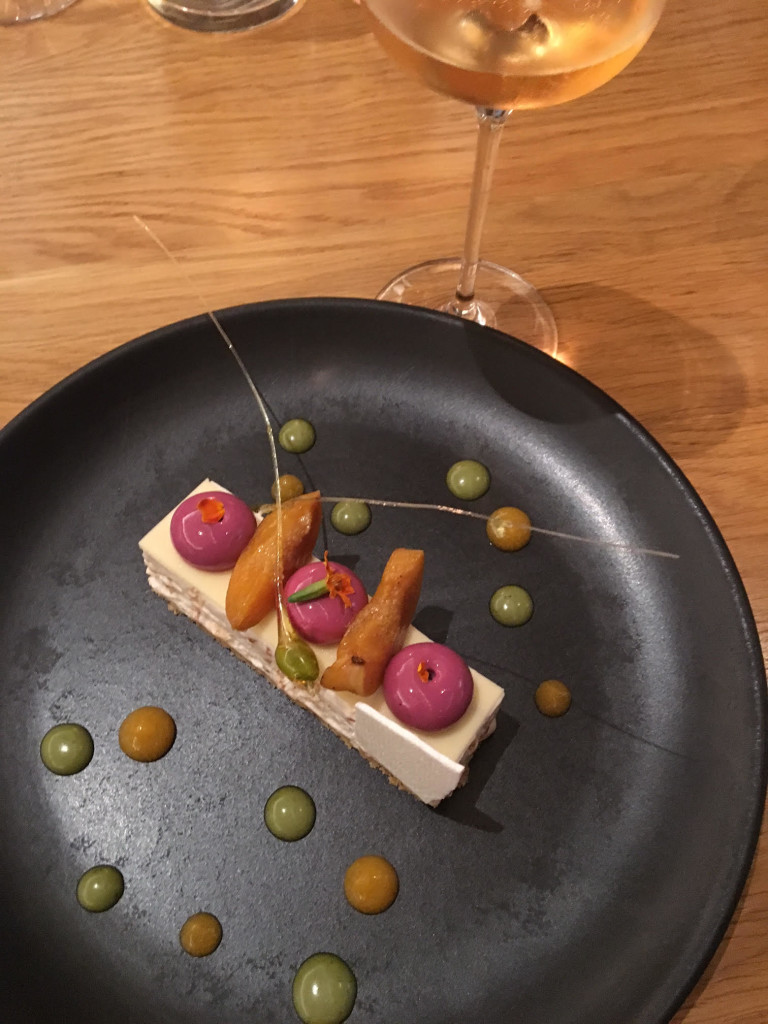 And then we called Uber. The end!