Visit Orlando's Magical Dining Month returns Aug. 25 – Oct. 1 (!!) with an unprecedented number of restaurants — more than 100 — each offering a three-course, prix fixe dinner menu for just $35 per person. Celebrating its 12th year, the popular dining initiative provides a variety of options for local foodies or visiting gourmands who are looking to try out a local favorite or one of the newest additions to Orlando's growing culinary scene. PLUS for the first time, six restaurants from Walt Disney World Resort join the program's growing line-up.
This year's restaurants, from downtown Orlando to Restaurant Row and beyond, offer a menu and setting for every occasion. A full list of all participating restaurants, menus and OpenTable reservations are available now at OrlandoMagicalDining.com. 
Since it's nearly impossible to visit every location (if you succeed at this call me, we should be friends) here's our top recommendations for places to visit!
Rusty Spoon: We visited as part of a preview event and so enjoyed everything from the veggies to dessert. They don't skimp on portion size (or flavor) and you'll have the chance to experience some cuisine from a James Beard nominated chef! Go for the seasonal item to start, we had some fabulous grilled peaches, moved on to the massive Crispy Sesame Chicken and finished with some donut holes and chocolate cake. You can't go wrong here with any of the choices on this menu!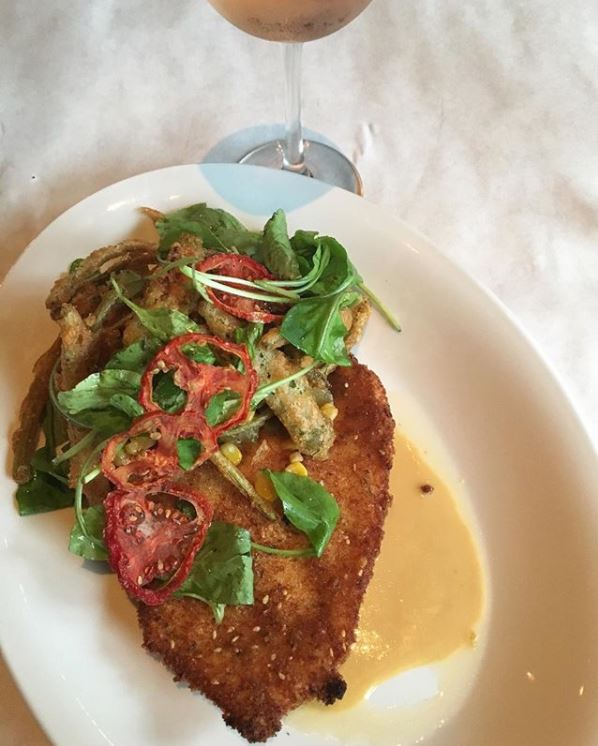 Ravenous Pig: Check out the new space at this Winter Park spot and enjoy some shrimp and grits, local fish and cake! You're bound to have a fun and tasty time while at the Pig.
DoveCote: A downtown gem, make sure you put this spot on your list if you haven't been yet or want to visit again! 
Ravello: One of my favorites from last year! You must get the pasta! Don't miss your chance to dine at the always lovely Four Seasons for such a steal! Start with the House Made Charcuterie and Cheese Board, then order the House Made Bucatini Amatriciana
guanciale, onion, pomodoro sauce and finish with an Affogato with vanilla housemade gelato and café Umbrian espresso. In a word, divine! Ravello is one we'd recommend visiting multiple times, it's just that fun and fabulous! And for your non Magical Dining visits they have some pretty awesome pizza too. Wash it all down with selections from their Italian wine list.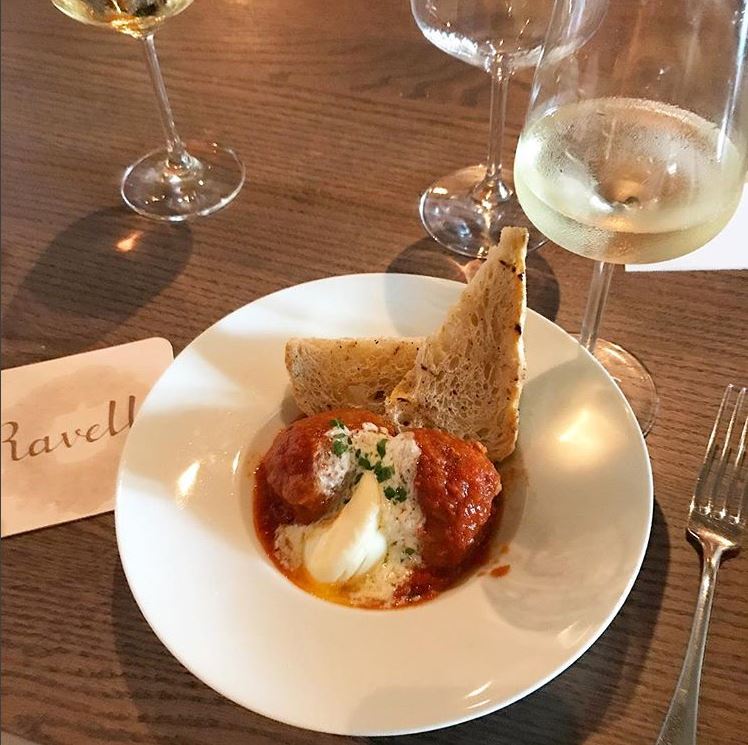 Dragonfly: While known for sushi, they also have a myriad of other notable menu items. Use Magical Dining to explore all the options and experience dishes from Pork Ramen to Whole Branzino and even Matcha Cake. Find them along Sand Lake!
F&D Kitchen: We're putting on our list this year as we haven't been to this Lake Mary spot yet, but we've heard good things. Put some new places on your list this fall, we've got our eye on their fried green tomatoes and milk and cookies.
Luma: Another solid Winter Park spot time after time, get your reservation early because this place always fills up in September! 
Eleven: Check out this Reunion Resort restaurant for Baked Salmon, Sirloin with duck fat marble potatoes and rooftop views! Remember our last visit? We loved it! 
Last year, Visit Orlando's Magical Dining raised a record $195,125 for the Russell Home for Atypical Children enabling the organization to modify and refurbish the girls' dorm as part of the home's major renovation project. The dorm will be named after Visit Orlando and Magical Dining Month. Happy dining for a good cause this month!