PANDORA IS AWESOME. Okay, now that I got that out of the way, let's explore why. From flying on a banshee to an abundance of boba balls, Disney's newest venture lives up to its hype – tenfold. The 12-acre Pandora dazzles with its bioluminescent forests, floating mountains and incredible attention to detail.
A shining star of the new land is Flight of Passage, a 3-D expedition that transports travelers on a sweeping, simulated flight over Pandora's colorful landscape. You will *literally* soar around floating mountains, plunge through ancient caverns and skim across roaring oceans. Disney has set the bar (once again) in the world of attractions with their latest venture. I don't want to give too much away about what you'll experience, but it's worth whatever the wait time is!
After all that flying and plunging, you'll probably be parched and ravenous. Continue your Pandora experience with Na'vi-style dining at Satu'li Canteen. This fun, fast-casual spot combines creativity and approachable flavors in a menu inspired by the healthful bounty on Pandora, with wholesome grains, fresh vegetables and hearty proteins. An on-stage grill is a prominent feature in the colorful dining room.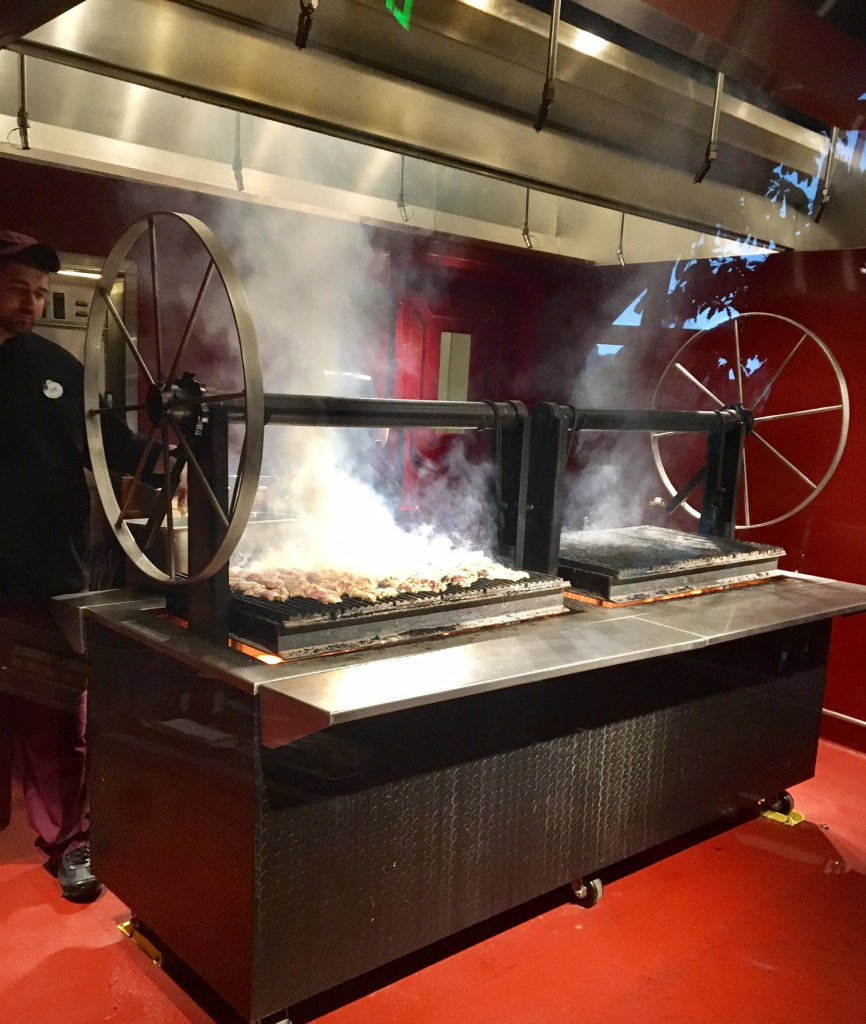 The restaurant offers healthy bowls that are customizable. You can start with a base of quinoa and vegetable salad; red and sweet potato hash; mixed whole-grain and rice or romaine and kale salad. Next is either wood-grilled chicken (straight from the on-display grill), slow-roasted beef, sustainable fish or chili-spiced fried tofu. And the bowl is finished with charred onion chimichurri, black bean vinaigrette or creamy herb dressing.
The menu also offers steamed "pods" – bao buns with either cheeseburger ingredients or vegetable curry served with root vegetable chips and crunchy vegetable slaw.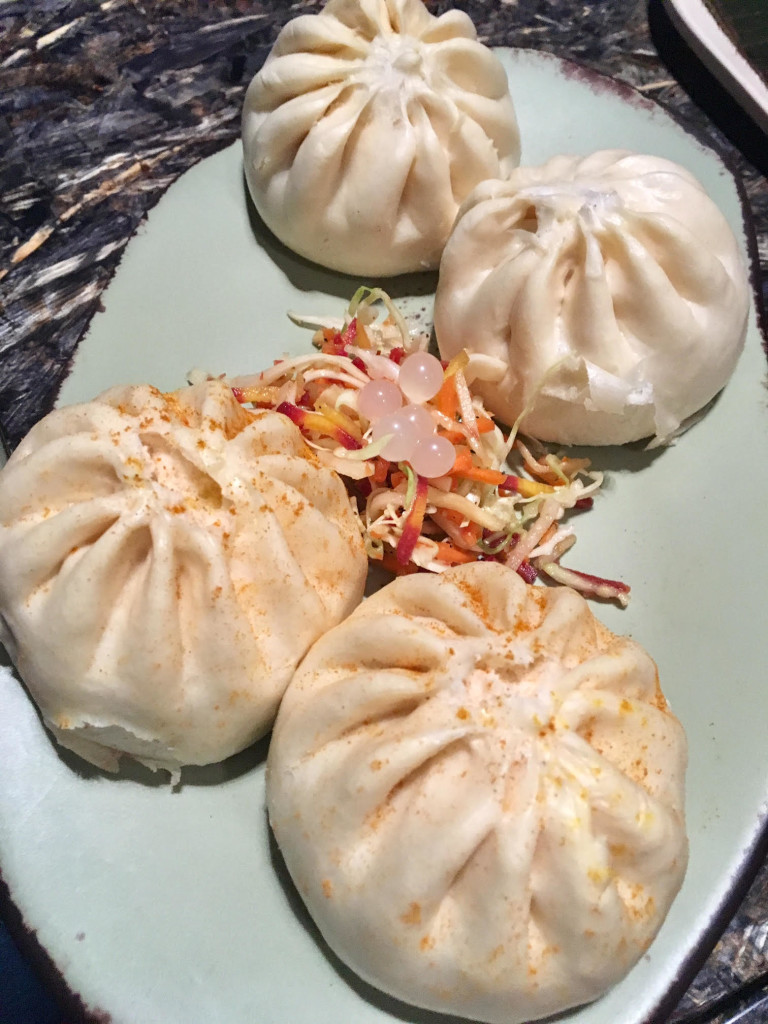 We also experienced something coming to the menu soon, Satu'li Feast. A feast for both the eyes and palate, this impressive board was equally tasty and healthy. A fun way to experience a variety of flavors with a group!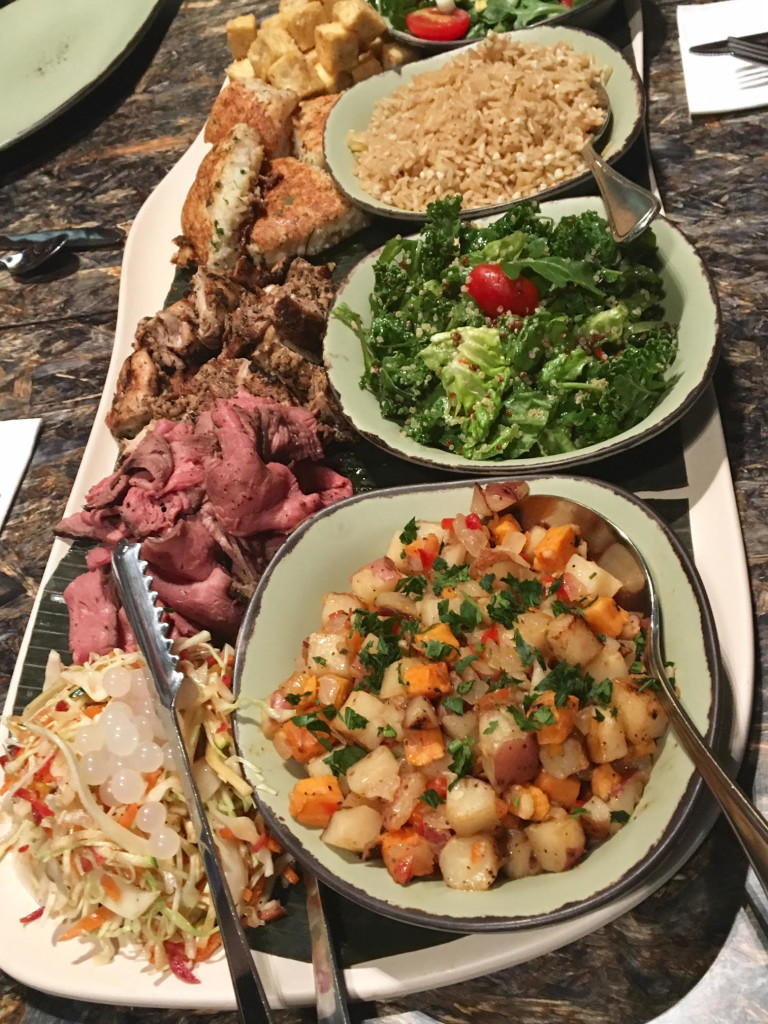 Satu'li Canteen is the first Disney restaurant to offer Mobile Order, a new convenient option to order and pay for meals on-the-go using the My Disney Experience app. The service enables guests to bypass the queue to order when they arrive at the restaurant. Using the app, guests can select menu items, customize their orders and pre-pay for their meals. So skip the line and get back to flying on banshees!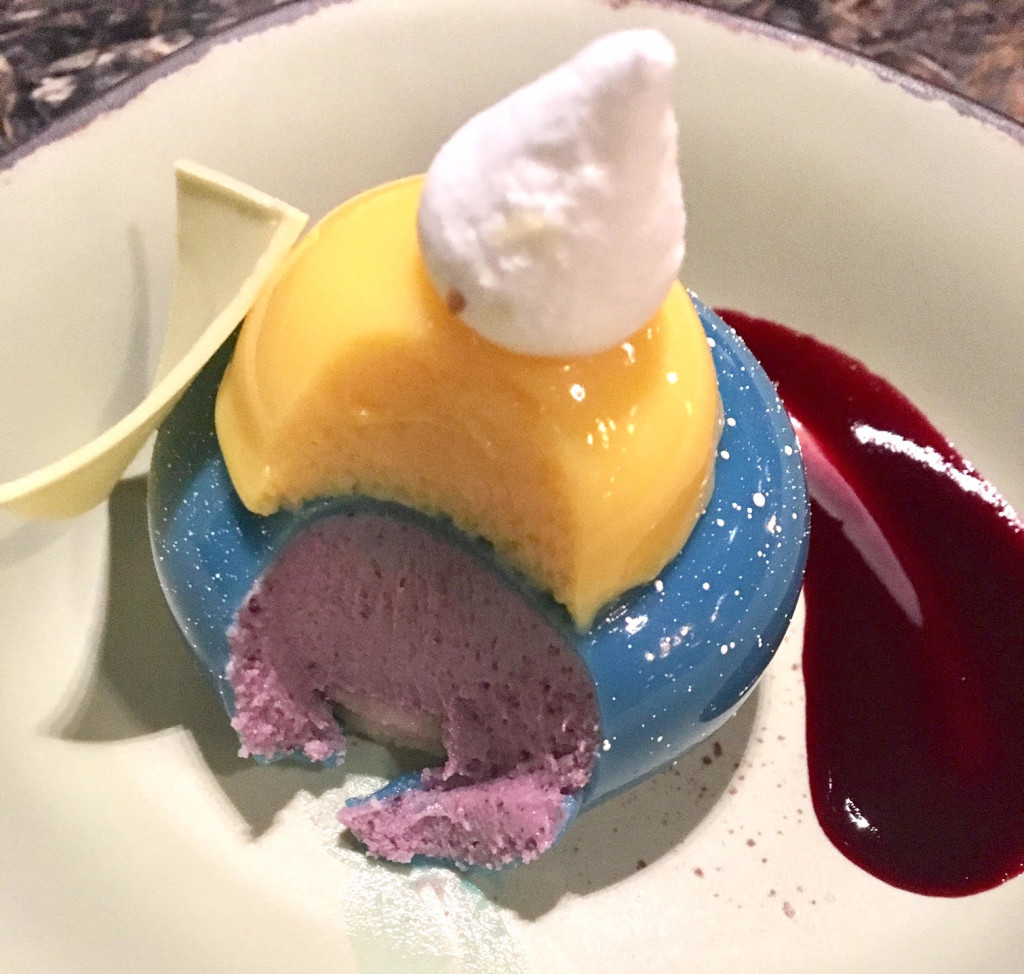 For dessert, or just a sweet treat, step over to the Pongu Pongu Kiosk. You must try their signature drink, it's even becoming more popular on Instagram than that Unicorn Frappuccino from Starbucks. The Frozen Nectar is a sweet and tangy frozen limeade with layered flavors of Granny Smith Apple and Desert Pear topped with bursting mango boba balls that ALSO glows with bioluminescent colors. It's pretty much the best version of a Slurpee you'll ever taste.
If you need to find me this summer I'll be flying on a banshee with a Frozen Nectar in hand. See you at Pandora!