I-Drive is getting all sorts of upgrades, from Yard House to the Orlando Eye, a once run-down tacky tourist area is taking a remarkable turn. It's time to add Cooper's Hawk, a uniquely modern, yet casual, dining experience to the list of I-Drive enhancements. Coupled with an exclusive and active wine club, Cooper's Hawk was named "Breakout Brand 2013" and "Hot Concept 2010" by Nations Restaurant News, and that's not a title that comes easily in today's competitive dining market.
The restaurant also features one of the country's largest wine clubs, offering subscribers monthly wines, special discounts, invitations to exclusive events, rewards, and annual domestic and international wine trips. The Orlando location boasts an impressive menu in addition to a wine and cheese tasting area inside their wine-themed retail shop.
We visited Cooper's Hawk before the grand opening and quickly found a few menu favorites. Beyond the menu, the space is expansive, impressive and perfect for a variety of evenings from a family meal to relaxing outside or catching a football game in the bar that's packed with seating.
Here's our "must order" picks for your next visit to Cooper's Hawk:
Asian Pork Belly Tostados – I'm pretty picky about pork belly, but this appetizer was flavored to perfection with scallions, sesame seeds, cilantro, radishes and topped with a sweet chili BBQ sauce. I'd happily go back for this appetizer and a glass of champagne!
Chef Matt's Monthly Cheese Tasting – Y'all, this cheese was fantastic! I love the idea of a rotating cheese and wine tasting on the main menu. I've sampled a lot of cheese in my time and I'd recommend this dish to start any meal at Cooper's Hawk.
Roasted Vegetable and Goat Cheese Flatbread – Crispy flatbread topped with mozzarella, roasted grape tomatoes, pesto, julienne basil and a balsamic glaze. Cooper's Hawk knows how to serve a flatbread that's perfectly crisp and layered with flavor.
Chicken Giardiniera – Parmesan breaded chicken with shaved parmesan. Sounds simple enough, but the chicken was tender and coated with the right amount of crispy goodness. Sometimes it's nice to experience a non-Southern chicken, and this one's a winner in our book.
Go experience Cooper's Hawk for yourself, you won't be disappointed! Cooper's Hawk newest location is located at 8005 International Drive, Orlando, FL. For locations and menu details visit www.chwinery.com.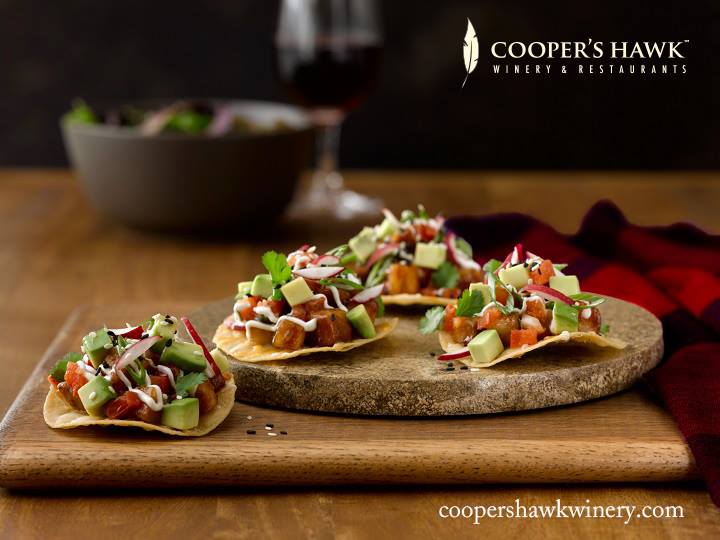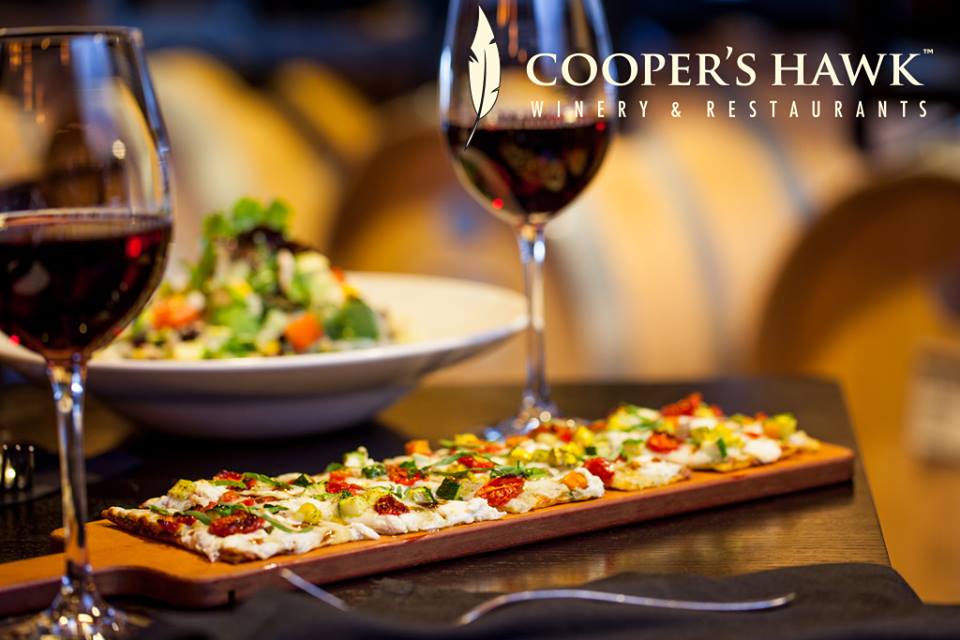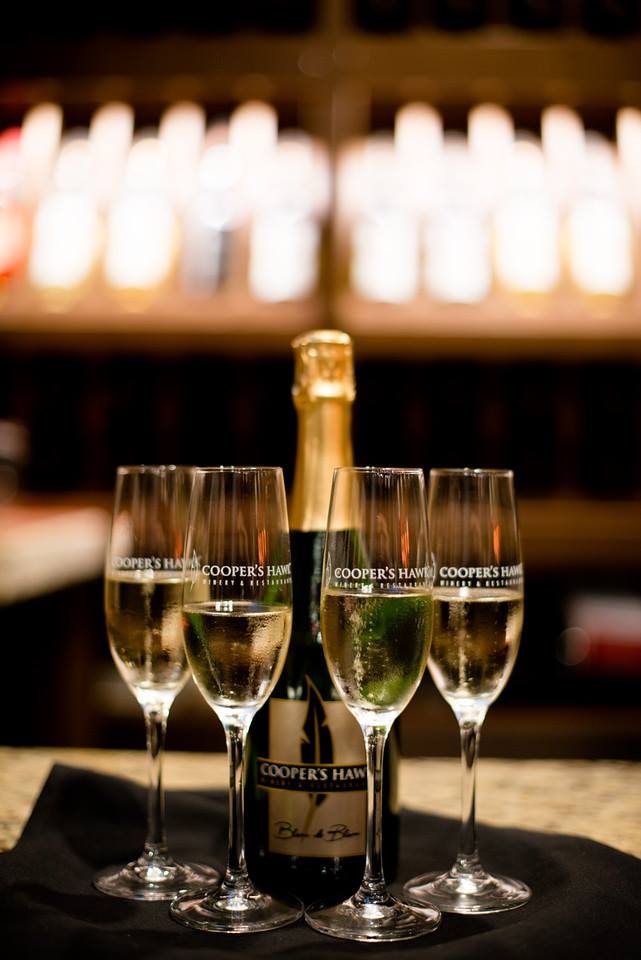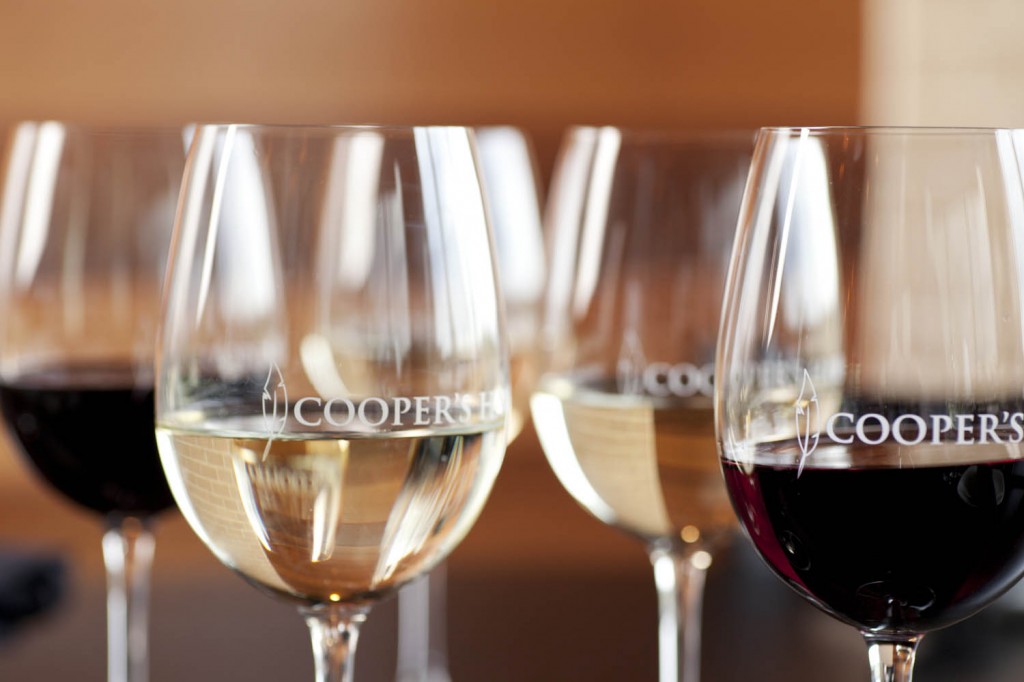 Photo Credit: Cooper's Hawk