Most Indian food is well, intimidating if you're not familiar with the flavors and what to order. With so many regional variations, Indian cuisine is often influenced by different cultures, vegetation and time periods. American Gymkhana's modern approach is sure to liven up your palate and introduce you to some new flavors.
Their menu highlights both traditional and contemporary dishes that combine imported Indian and locally-sourced ingredients. American Gymkhana's Chef, Aarthi Sampath, began cooking in her family's home in India at age 11. Throughout her career she has worked with some of the best chefs in the industry worldwide. Sampath uses imported spices sourced from Indian markets complemented by Florida's local ingredients to create a balance of traditional and modern cuisine that expresses her heritage and diverse background.
Equally as impressive as the menu and sourced ingredients are the cocktails. American Gymkhana's mixologist, Hemant Pathak, has traveled the world infusing inspirations from his travels into his cocktail creations. He's world renowned and you can taste his experience and expertise with every sip. American Gymkhana's chic cocktail lounge offers contemporary cocktails that mix traditional Indian herbs, spices and house made bitters with an extensive selection of imported artisanal spirits.
Here's what we ordered and thoroughly enjoyed!
Hendrick's Smash – A surprisingly refreshing smash with Hendrick's Gin, St. Germain, fresh cucumber juice, lemon and mint leaves. A cocktail so smooth you'll forget it's layered with gin! Perfectly flavored and not bitter, the flavors are reminiscent of a luxurious spa water flavored with cucumbers. My husband was constantly swatting me away as I kept stealing sips of his drink, we'd go back even if just for this drink in the bar!
Sparkling Saffron – A sophisticated sparkling wine cocktail with the aromatics of saffron. I know, saffron in a drink? Sounds crazy, but the saffron added depth and variety to the drink, as it should since the saffron syrup takes 24 hours to craft before its ready for consumption!
Zaffrani Lobster – Tandoori lobster tail with spiced herb butter, marinated for 12 hours. Incredible. The end. No, but really the succulent lobster melted on my fork, no knife required! Order the lobster and your taste buds will rejoice.
Pistachio Chicken – Roasted pistachio cream sauce with green cardamom and also roasted for 12 hours. Buttery, tender and served family style. Pair with their Zeresch Berry Pulao Rice and you'll never look at chicken the same. Similar to the Zaffrani Lobster, the chicken was so tender you could slice it with your fork.
Royal Kulfi - A grand finale of sweet basil seeds, rose petals anglais and a spiced crumble. A semi-savory dessert comparable to creamy gelato meets luscious cheesecake. A fabulous end to our meal and we cleared this plate quickly!
American Gymkhana, we will be back for more! Thanks for sharing your goodness with Spork.
PS: Still need Thanksgiving dinner plans? Check out American Gymkhana's exclusive menu available now through Sunday, November 30.
Starter:
Thanksgiving Chaat – Sweet potato crisp, dried mango, spiced sweet potato, lime yogurt foam, cranberry mint chutney, $9.
Entrees:
Masala Stuffed Poussin – Minced chicken, spiced collard greens, cranberry chutney, purple potato hash, $20.
Tawa Butternut Squash (Vegetarian) - Caramelized pistachios, cashew gravy, $16.
Dessert:
Pumpkin Samosa – Cream cheese green chili ice cream, maple clove drizzle, $9.
Cocktail:
American Harvest Sour – Pairs perfectly with their holiday menu specials, $13.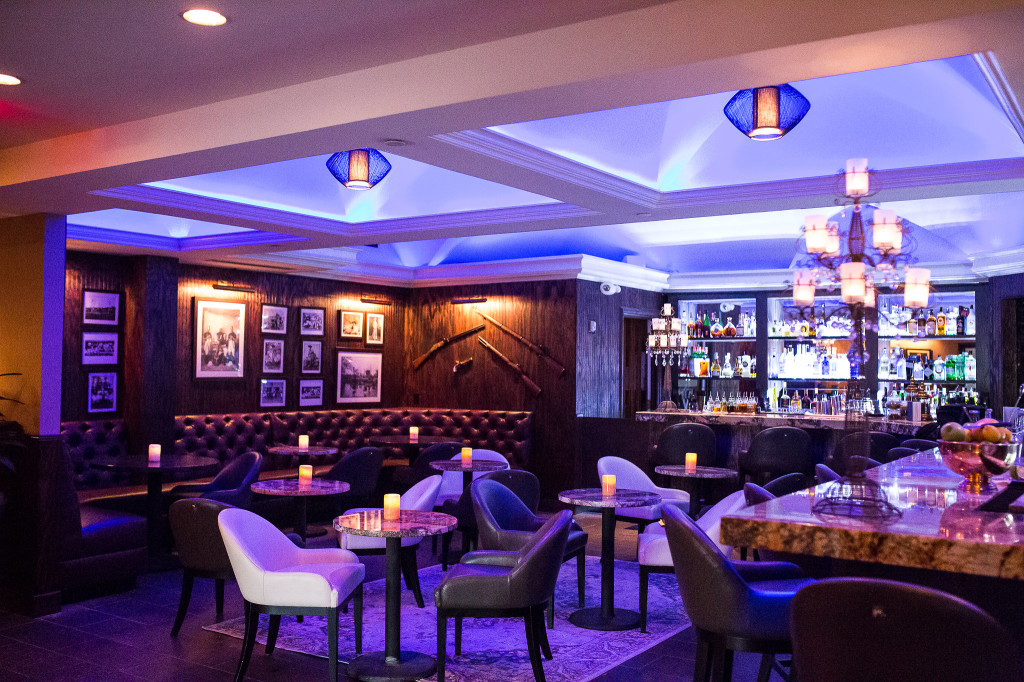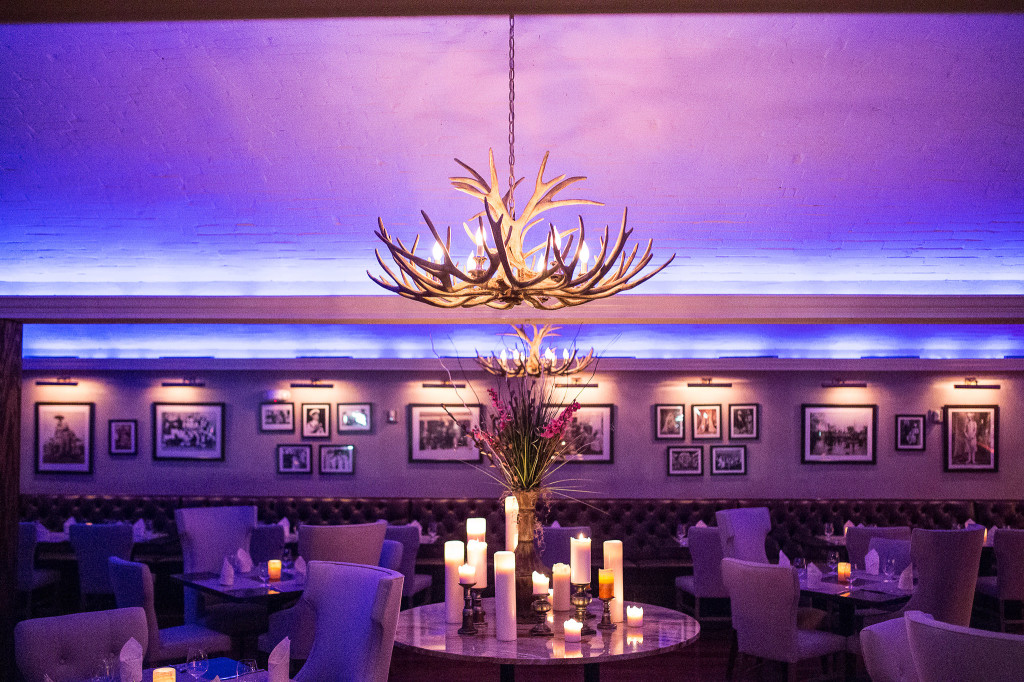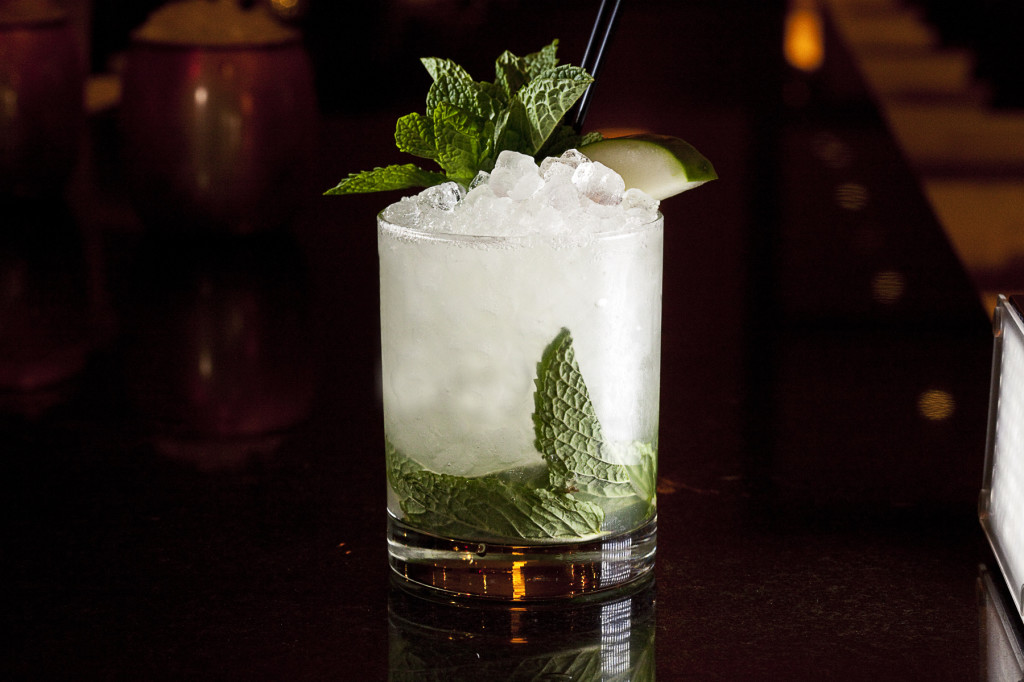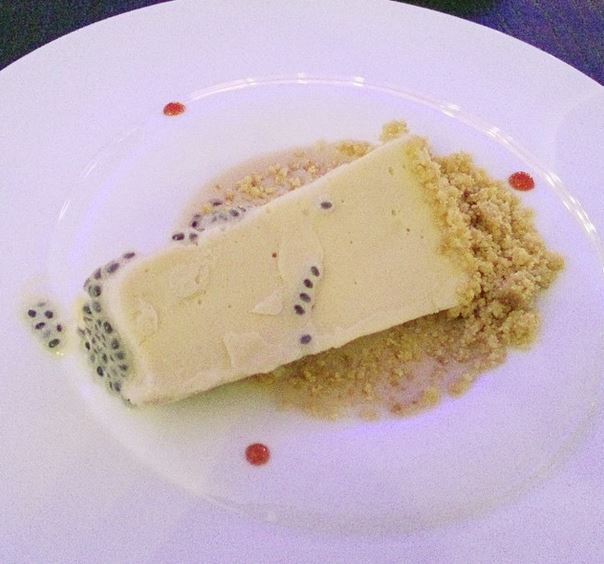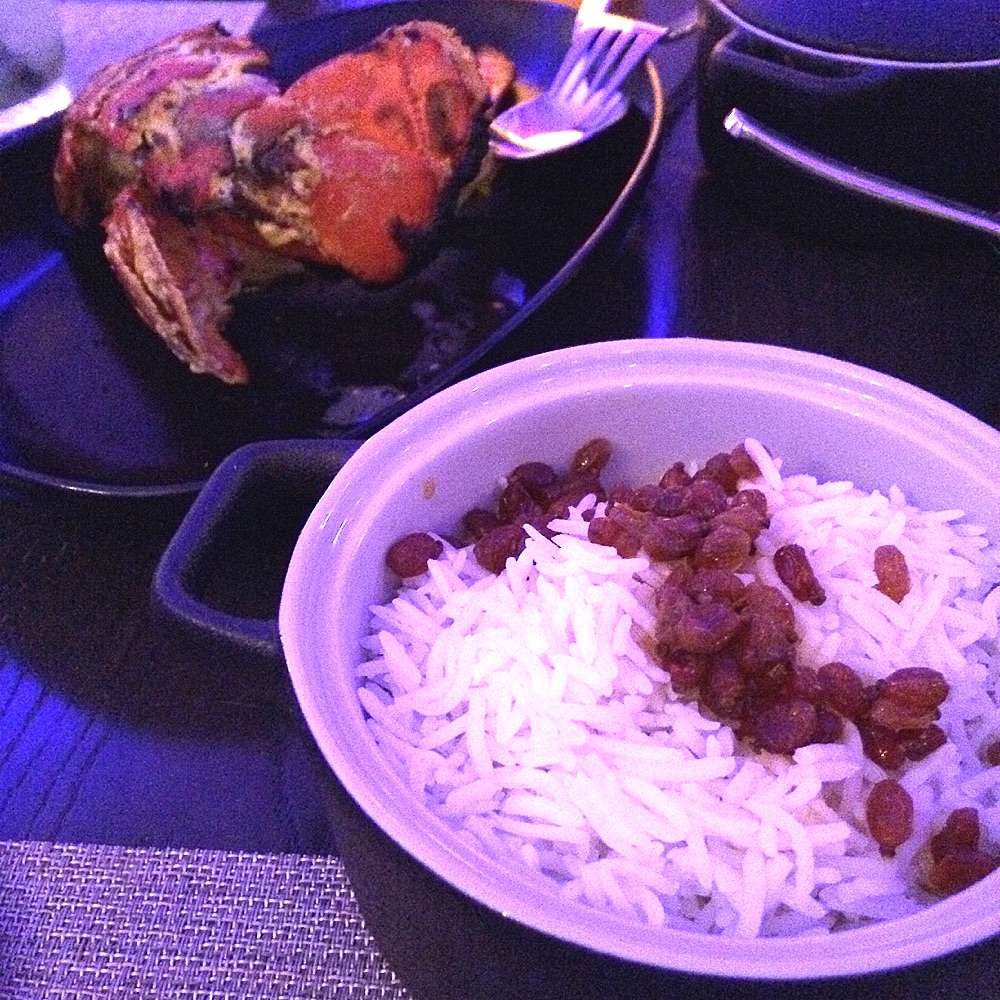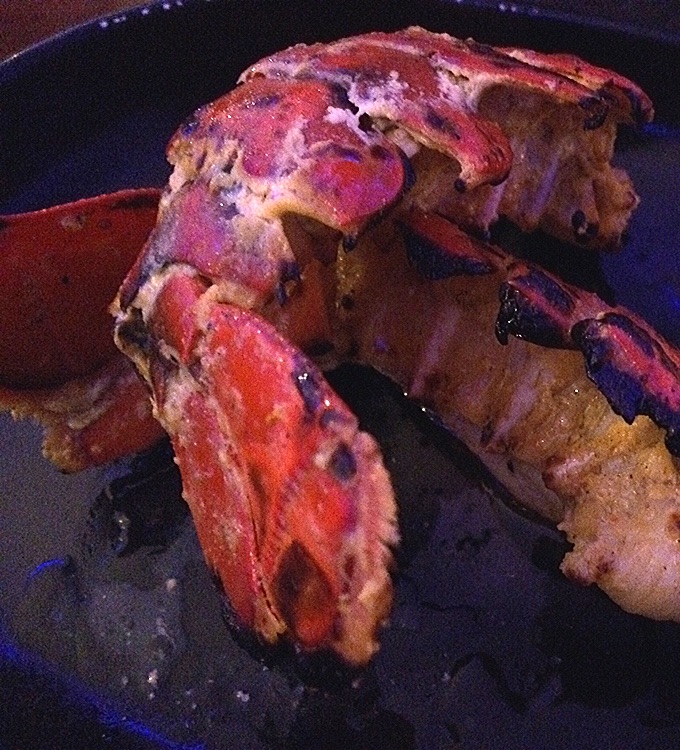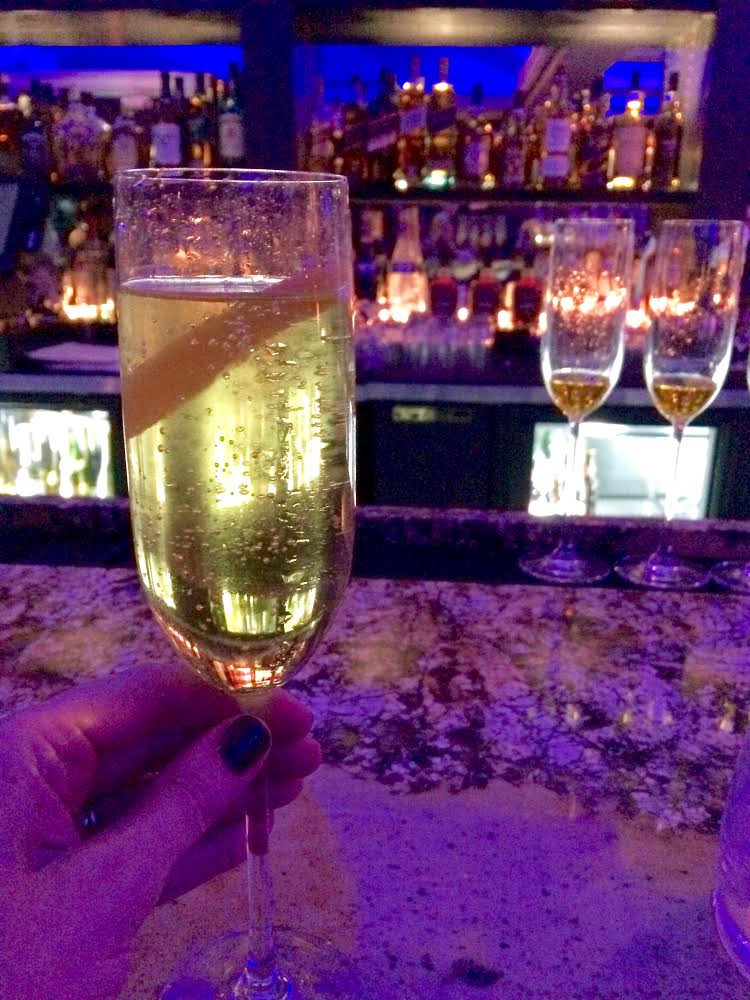 Photo Credits: Interiors and Hendrick's Smash images from AG, all others owned by Spork.