I'm always envious of "beer drinkers," with their portable cans and rolling coolers, hops connoisseurs are always able to enjoy a beverage on the go. If you prefer wine (like me) tailgates and pool parties are often void of wine because a bottle of wine isn't practical in all situations. So when we found out about imported Italian wine in single-serve aluminum bottles we were suddenly inspired to host a tailgate.
Riboli Family Wines has introduce a convenient new way to enjoy wine beyond the bottle. Their European design with a resealable twist-off cap offers the perfect way to enjoy this low-alcohol, frizzante wine anywhere, anytime.
From Orlando City Soccer games to Amway concerts, barbecues, picnics, and more, these 8 oz. aluminum bottles are the perfect alternative to bringing your wine bottle and corkscrew outside (although we've done that before). Throw these baby bottles into a wine cocktail or drink them solo because you'll be drinking these bottles all summer long.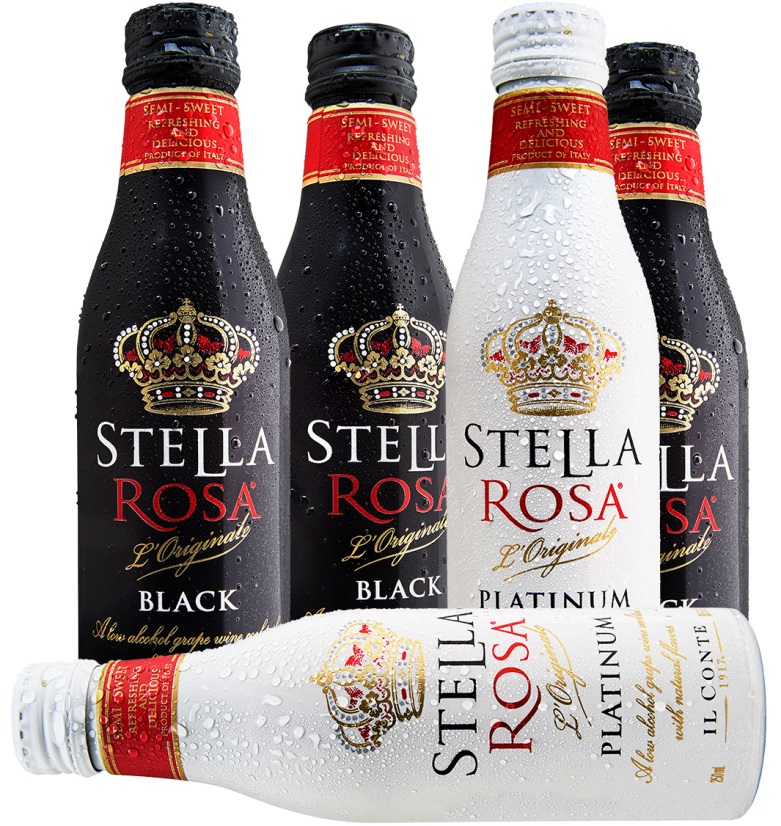 The aluminum bottles feature Stella Rosa Black and Platinum, both part of Stella Rosa's luxury collection. Stella Rosa Black bursts has flavors of ripe blackberry, blueberry, and raspberry, while Stella Rosa Platinum has refreshing notes of crisp green apple, creamy vanilla, and fragrant elderflower. Both flavors are best enjoyed chilled either alone or paired with fresh fruit, cheese, spicy cuisine, or desserts.
The new aluminum bottles are being rolled out across the country throughout 2016.