Every so often a restaurant comes along that you know is bound to be a Central Florida favorite. These restaurants are a rare breed and so uncommon that you almost want to keep the secret to yourself, because with time, everyone will find out about your hidden gem. And while Mount Dora may be known for its arts scene and Christmas decor that rivals Disney's, it's now time to add a new accolade to their list. Chef Norman Van Aken, Florida's only multiple James Beard Award-wining chef recently opened his newest restaurant. 1921.
Situated in a converted home built in 1921, the opening of Chef Van Aken's highly anticipated restaurant completes the Mount Dora Modernism Museum complex.  Unique to Central Florida, the restaurant features an extensive collection of artwork from Tiffany glass to Murano light fixtures, and there are also select pieces on loan from the Modernism Museum which is located conveniently across the street.
Their menu offerings will change regularly, providing guests the opportunity to experience a wide selection of fresh Florida flavors. 1921's Wine Director, Scott Geisler, works closely with the culinary team to complement the menu, selecting from the restaurant's list of global wines varying from eclectic to familiar, recent releases, and storied vintages. Rumor has it they are also working on a wine cellar which will house exceptional vintages and varietals. We're just hoping for cellar dinners in the future!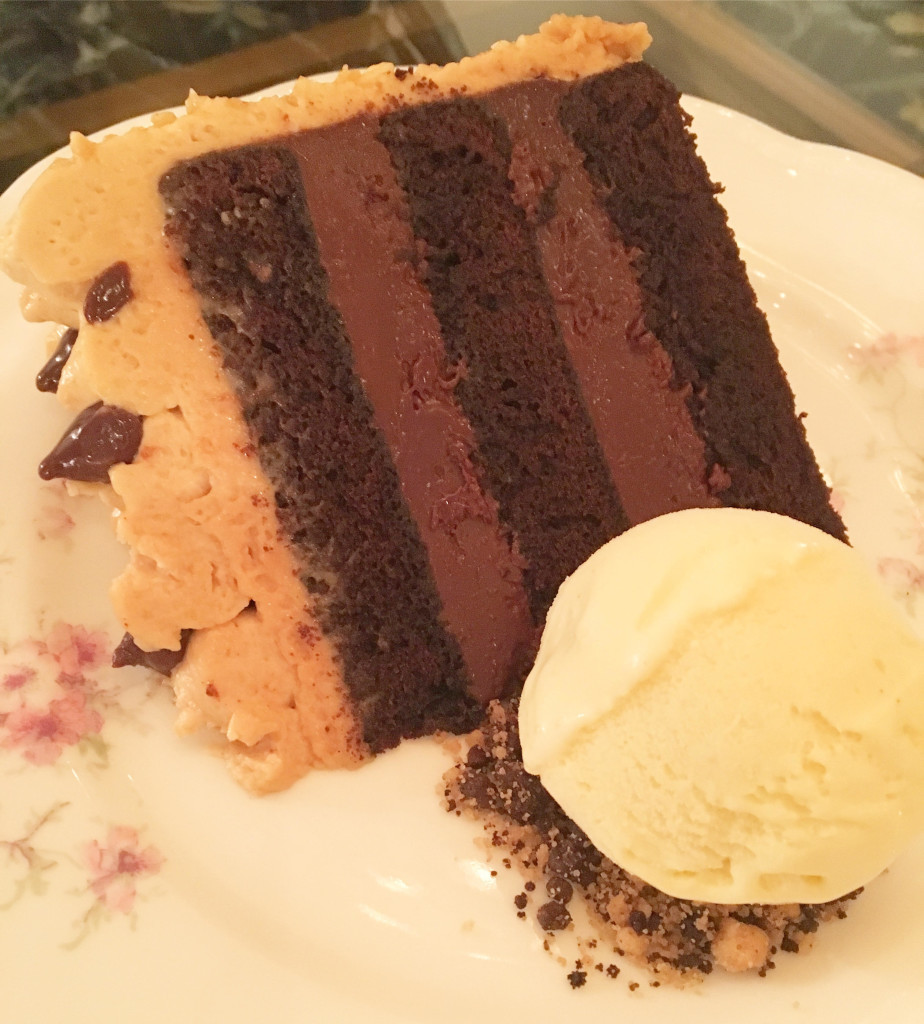 We were recently treated to the most fabulous meal and sampled a wide variety of 1921's menu. 1921 delivers on cuisine that is equal parts creative, fresh and exceptional. Their menu lives up to its chef's James Beard awards, and in time Chef Van Aken may just see his name alongside a Beard nomination for his latest creation.
When you visit, make sure these dishes end up on your table:
Heirloom Tomatoes: I'd consider myself a tomato connoisseur, most of my life I've been obsessed with this vegetable (or fruit….tomato, tomahto right?). Beefsteak, Roma or San Marzano, the heirloom tomato reigns king in my book. This particular dish with watermelon, avocado and crumbled Cotija cheese doesn't just have tomatoes, it makes them the star.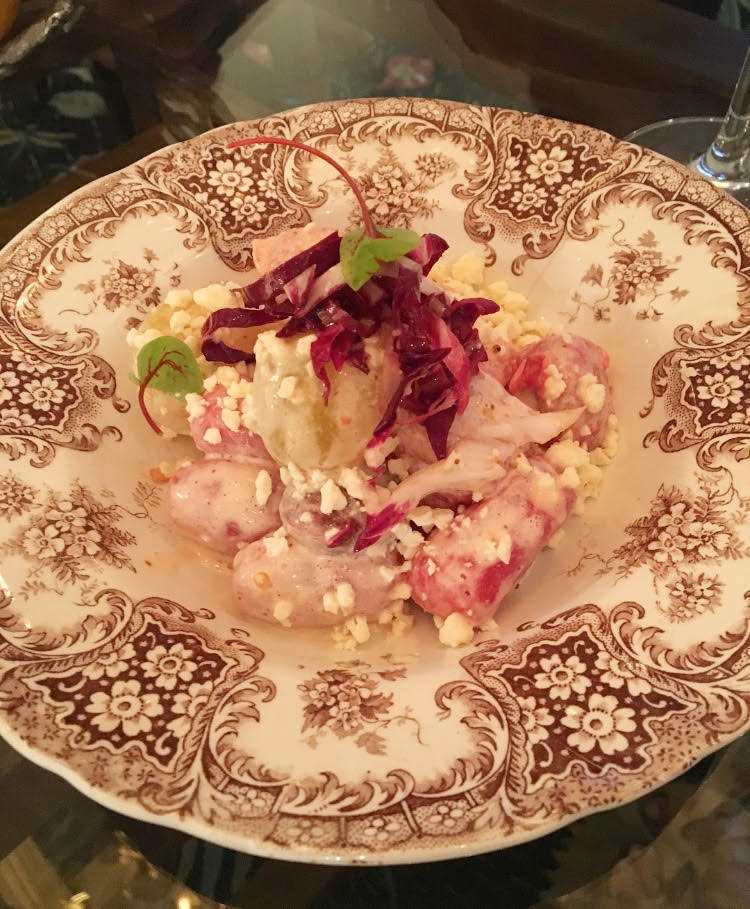 Plantain Flatbread: A perfectly prepared flatbread base topped with cave aged cheddar and pork jowl bacon. I could have eaten the entire thing by myself, but this was the first of many, many courses. A nice option for dining at the bar alongside one of their cocktails.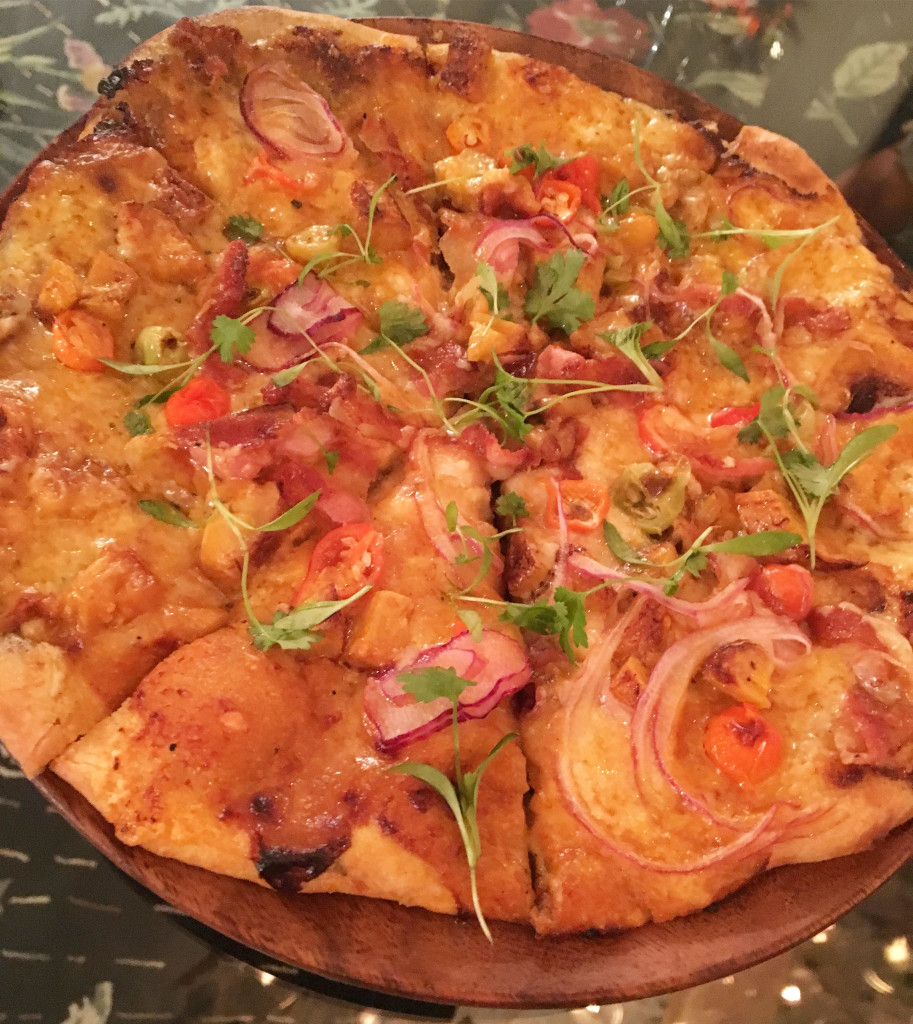 Roasted Florida Red Snapper: Straight from the ocean to my plate, and served over a bed of subtle coconut curry with a side of charred pineapple and pumpkin. This dish is a Florida September on a plate – all summer with a touch of fall.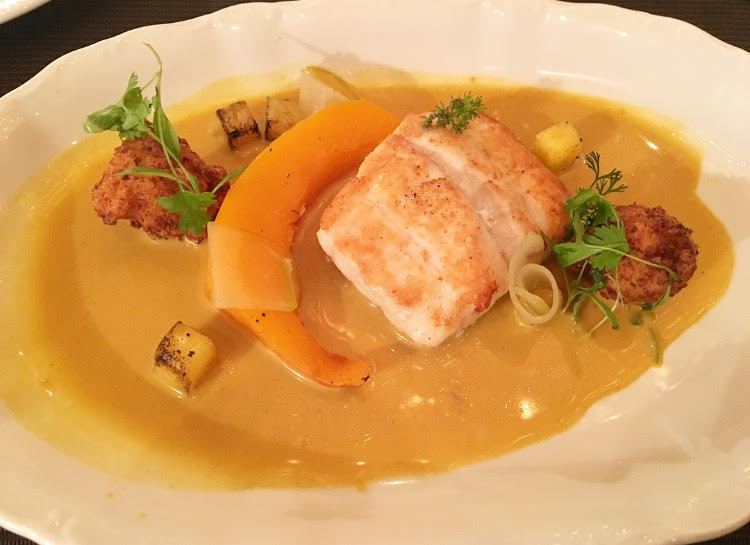 Fried Cornish Hen: There's a sweet, yet touch of spice flavor found in this dish. Coupled with cola collards made from Mexican Coca-Cola and steaming mac n' cheese, this fabulous twist on a classic Southern meal is both elegant and rustic.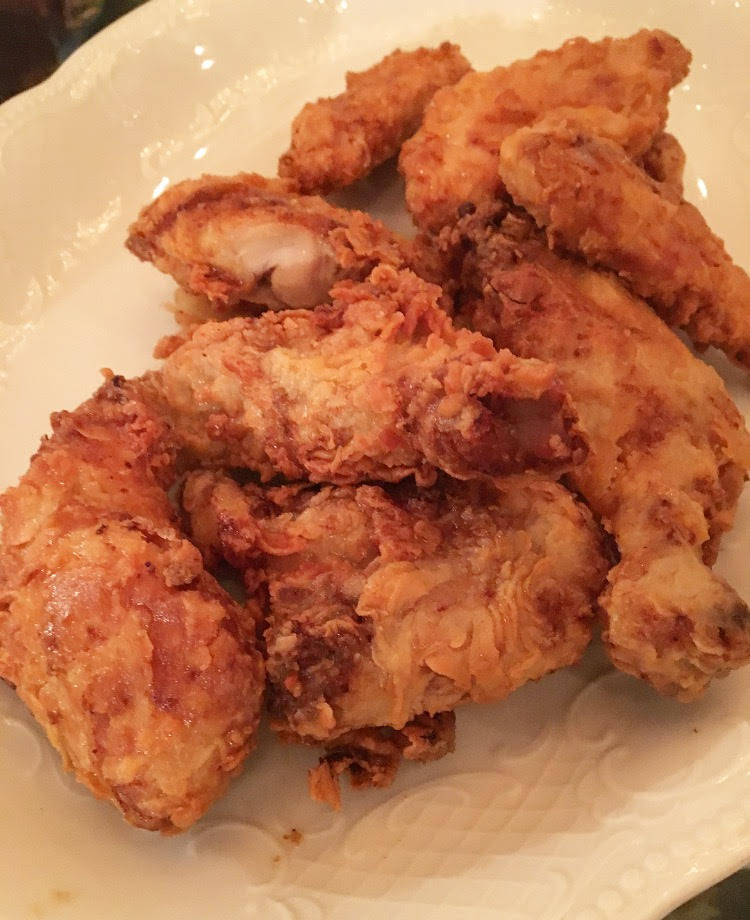 Devil's Food Cake: The cake's layers of chocolate ganache enclosed by a decadent peanut butter frosting makes for the perfect ending. 1921's confections are equally as impressive as their main event.
Georgia Peaches Shortcake: A delicate, yet incredibly flavorful dessert with peach custard, brown sugar crumble, peach jam and whipped cream.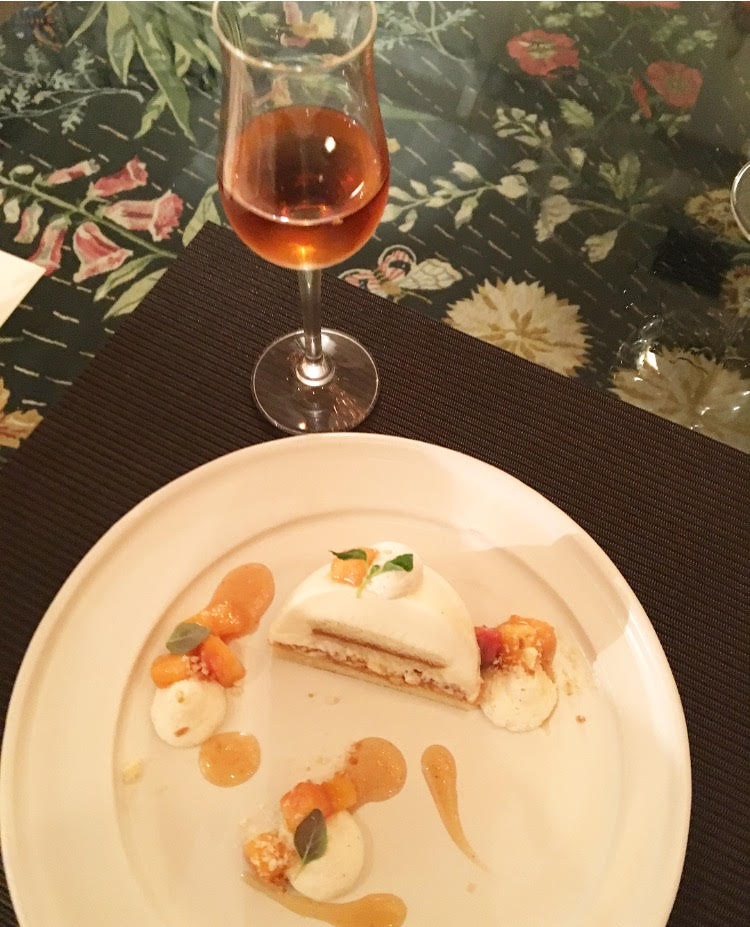 1921 is so worth the short drive from Orlando – make an afternoon of it and explore all that Mount Dora has to offer. Located at 142 East 4th Avenue, Mount Dora, FL 32751, call
352.385.

1921
 for reservations.