Bringing you a post from one of our contributors, Arlene! You can see more of her work @wanderwithred.
The drive from downtown Orlando to Kissimmee will set you back about half an hour (not including traffic), but once you're at Duck Donuts you'll forget all about I-4 and the annoying, never ending construction. The first Duck Donuts location opened in Kitty Hawk, North Carolina in 2007 followed by Duck, North Carolina. Their newest location opened July 1, and is located inside the Crosslands Shopping Center in Kissimmee.
Vanilla cake donuts are fried and customized to each guest, offering a personalized desert experience. Guests fill out an order form where they can select from ten coating choices, seven toppings, and five drizzle choices. If you're feeling adventurous go for the Quacky Assortment and try a dozen different choices selected by Duck Donuts. In addition to donuts, caffeine addicts can indulge in brewed coffee as well as cold brew. Duck Donuts serves its own signature coffee blends—Riptide Roast, Light House Blend, and Sunset Pier Decaf with special seasonal flavors changing throughout the year.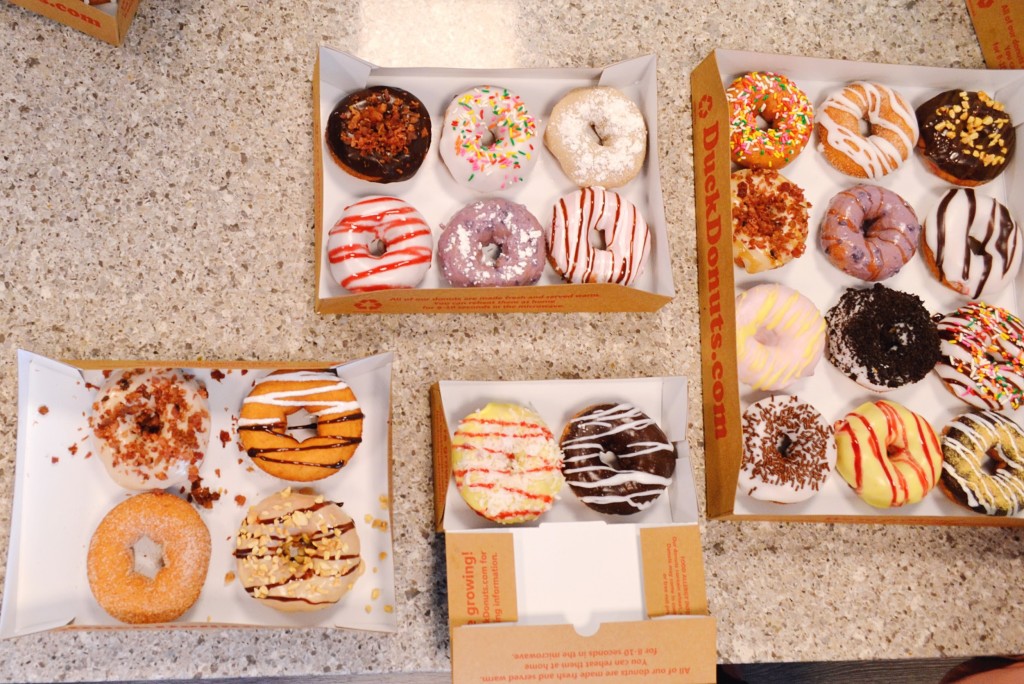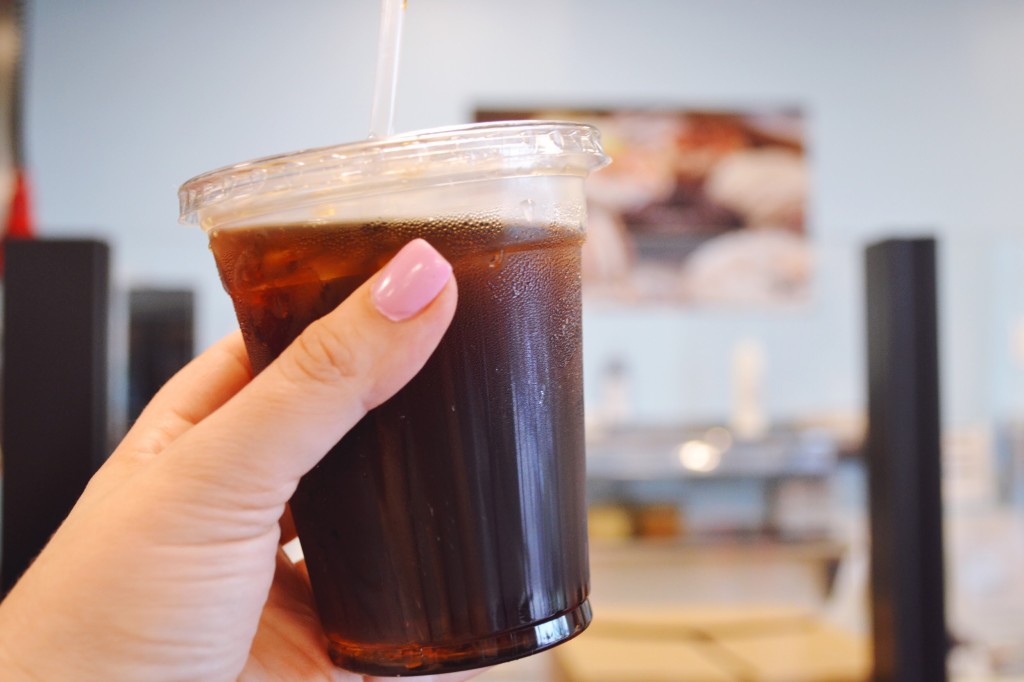 Breakfast lovers will enjoy their morning fare, but these are not your ordinary bacon egg and cheese sandwiches. Duck Donuts takes breakfast to the next level by offering a Sausage Egg & Cheese, housed in a Maple Donut sprinkled with bacon. Hello sweet and savory to start the day!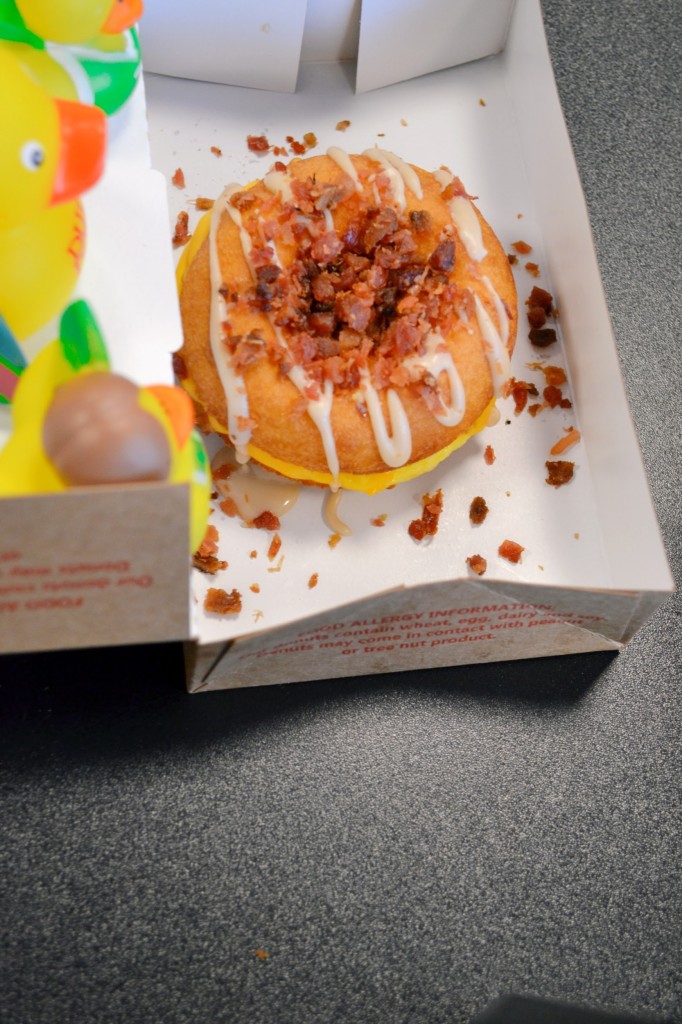 The Donut Sundae is made of  a warm donut, Breyers Ice Cream, whipped cream, caramel and chocolate sauce and sprinkles. The warmth of the freshly made donut was a wonderful compliment for the cool vanilla ice cream and an excellent treat for the hot summer days ahead. Hooray for a fun new donut shop in town!