Occasionally we discover hidden gems, restaurants we know are bound to find great success, but are still a bit under the radar. Eleven, a modern steakhouse, perched atop the 11-story Reunion Resort in Kissimmee has garnered praise from the likes of Orlando Magazine and Trip Advisor and is a destination that's worth the trip down I-4.
Under the guise of Eleven's newly appointed chef, Jacob "Jake" Brenchley, this sky-high restaurant has debuted a re-imagined yet approachable menu. It's quite refreshing to meet a passionate and talented chef that pours his skills and soul into each dish. Fluent in French, Chef Jake received a culinary arts degree while studying at École des Beaux Arts in Annecy, France and continued his education at Le Cordon Bleu College of Culinary Arts in Orlando. No stranger to public accolades, Jake has been featured on the table at the James Beard House and in the pages of Food and Wine, Sommelier Journal and USA Today.
His re-crafted menu showcases a bevy of interesting fare with 11 highlighted ingredients and a signature 11 spice blend – which we took home and have since enjoyed on everything from chicken to popcorn. Eleven's new menu will keep your taste buds engaged from the seasonal butter to start to the whipped brie cheese for dessert. Between the unobstructed views of South Orlando and the memorable cuisine, here's why you should trek out to Eleven this summer.
Three Words….Meyer Lemon Butter. While the butter to accompany the bread service will change based on what's in the kitchen and in season, this carb accompaniment became a standout of our experience. Have you ever heard of a chef that changes the BUTTER based on the season? This level of detail is why this spot shines.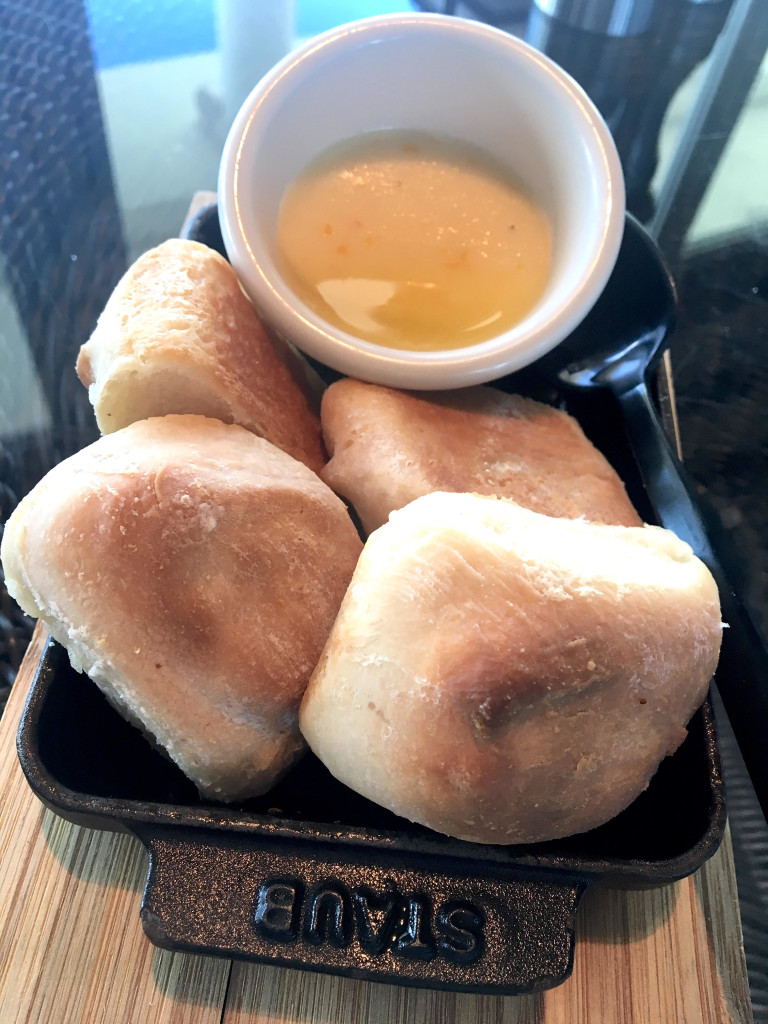 Served warm in a mini Staub tray, your meal will start with a new take on the traditional Parker House rolls. While you'll be tempted to ask for a second helping, make sure you save room for your actual meal.
Have you ever started a meal with sorbet? Chef Jake isn't afraid to pull out sous-vide lobster and shrimp alongside a mango and turmeric sorbet. A vibrant dish that engaged all the culinary senses.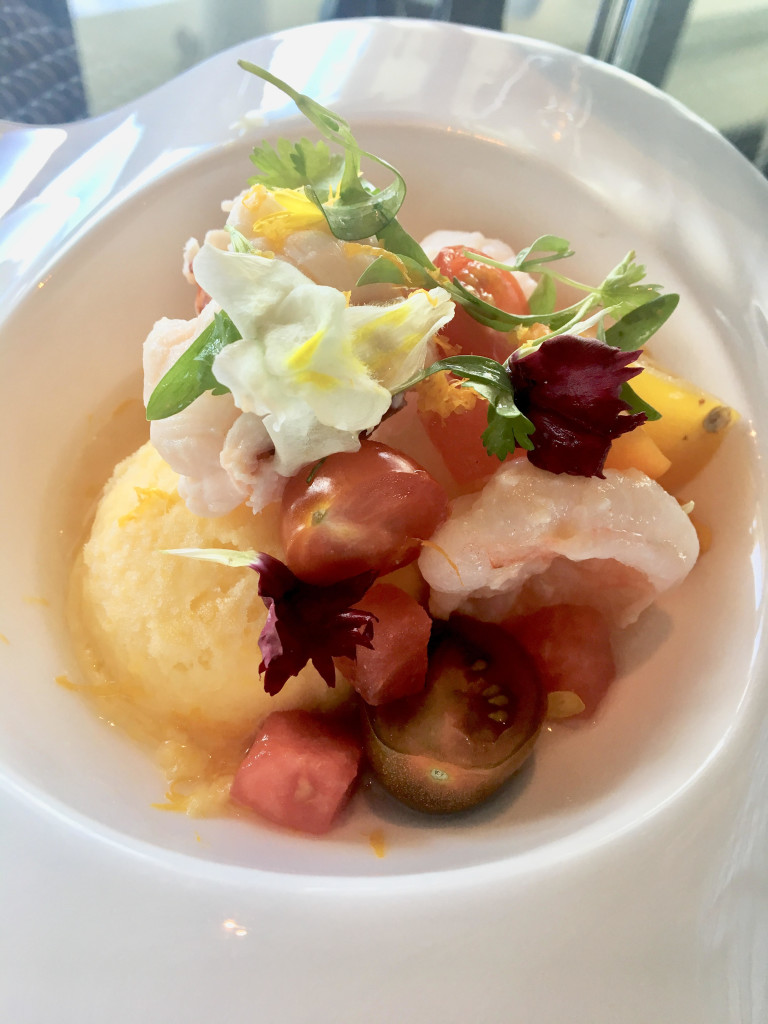 Eleven is a short drive from the theme parks, so when you've had your fill of Fantasy Land, Reunion Resort awaits. Bonus points to the restaurant for firework views at night!
From family reunions (pun intended) to date nights and drinks after a day on the golf course, this spot is suited to meet a wide range of dining occasions.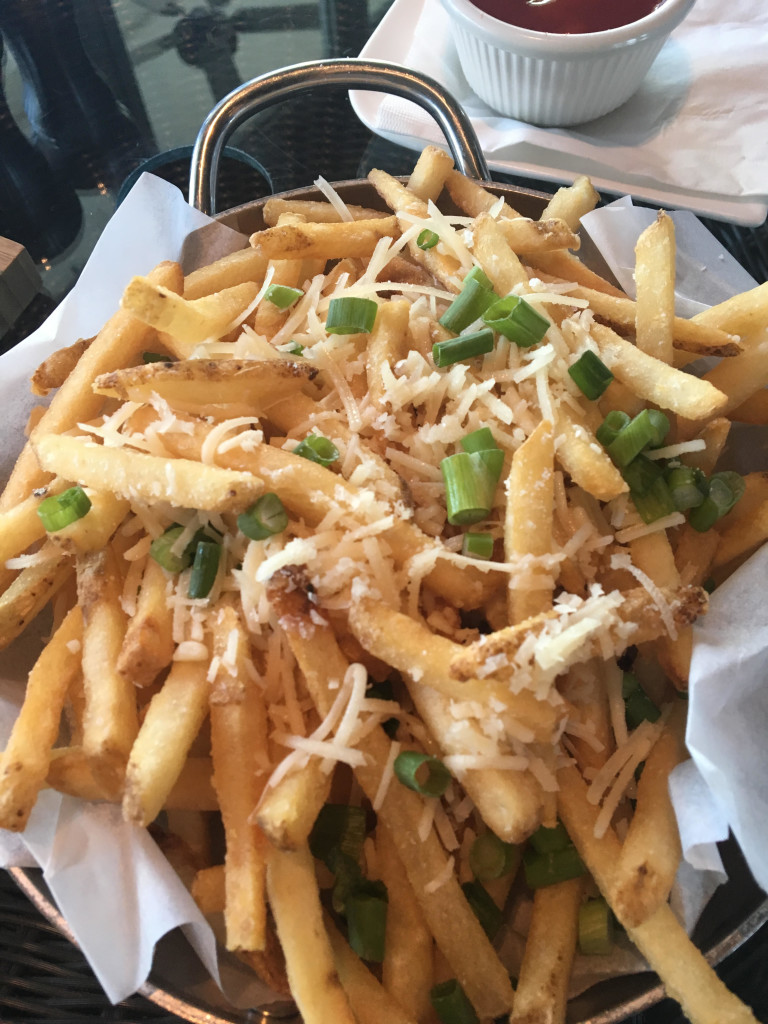 We found a filet on the menu that was served over a bed of five cheese mac and cheese and then topped with a pomegranate glaze. Why have steak and potatoes when there's meat and mac? A fun twist on a classic.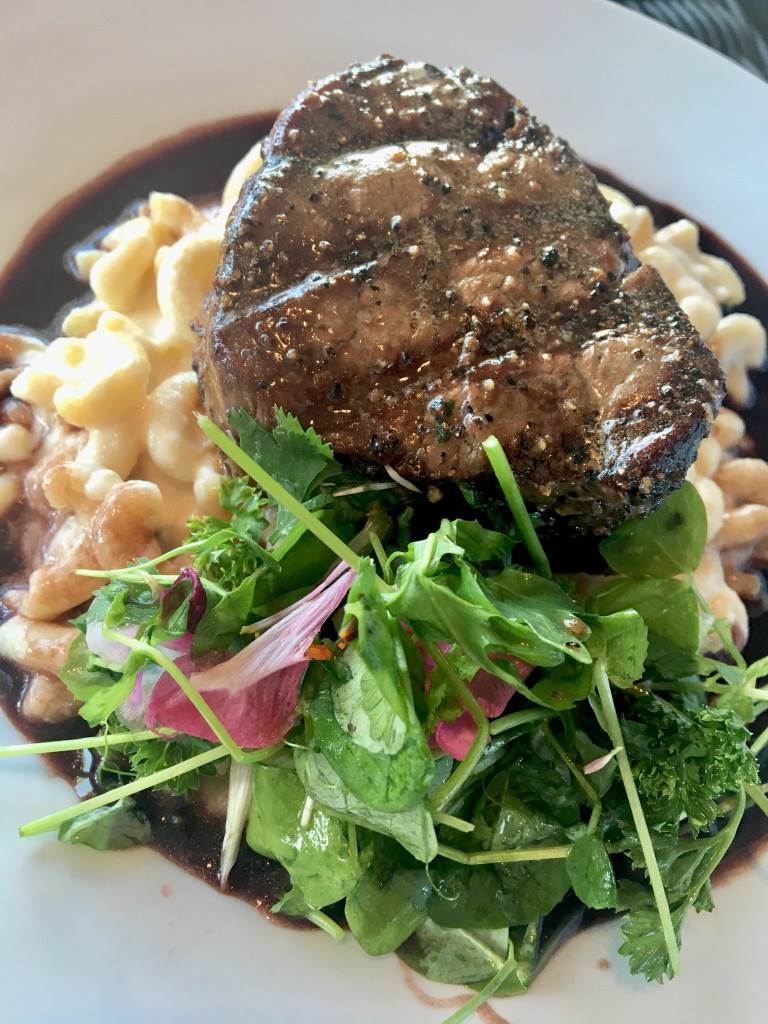 Rarely can a kitchen turn out equally exceptional steaks and seafood. Their grouper with Anson Mills grits and asparagus, not only looks pretty but delivered on all the flavor you'd expect.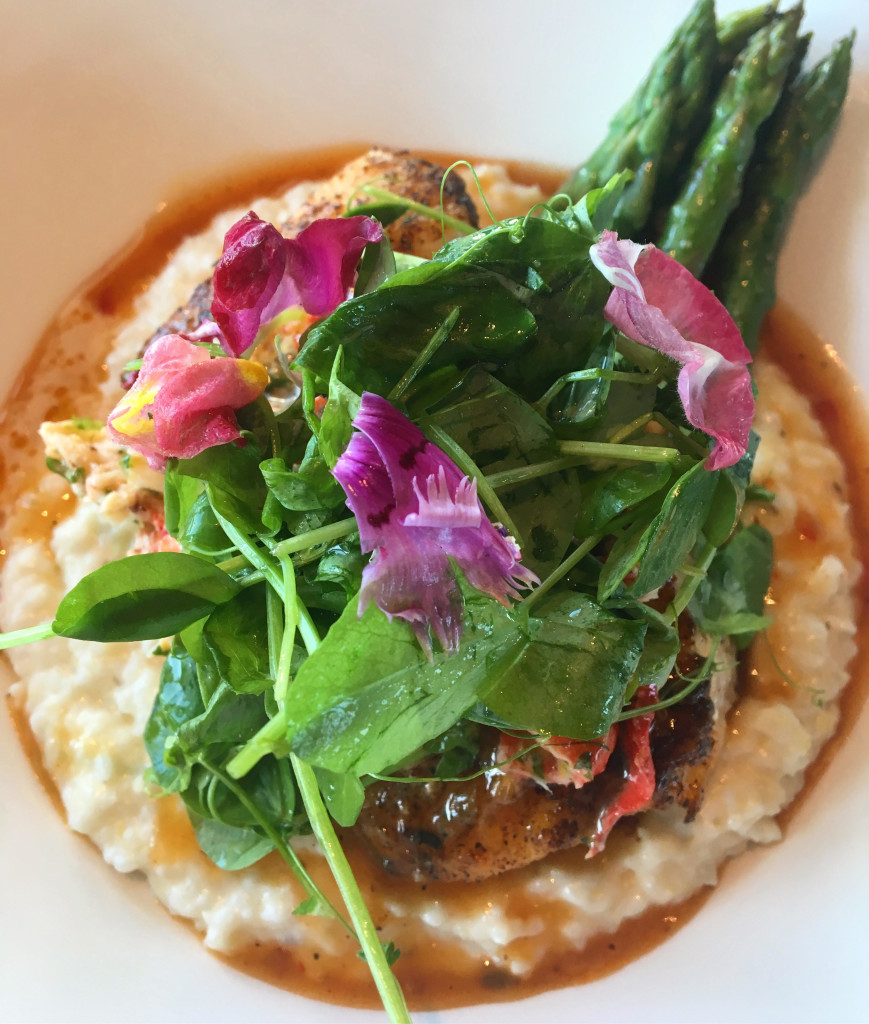 After the sorbet, seasonal butter and decadent entrees you'll be tempted to skip dessert. Don't. Ask for the sweet and savory bread pudding with whipped Brie and bourbon glaze.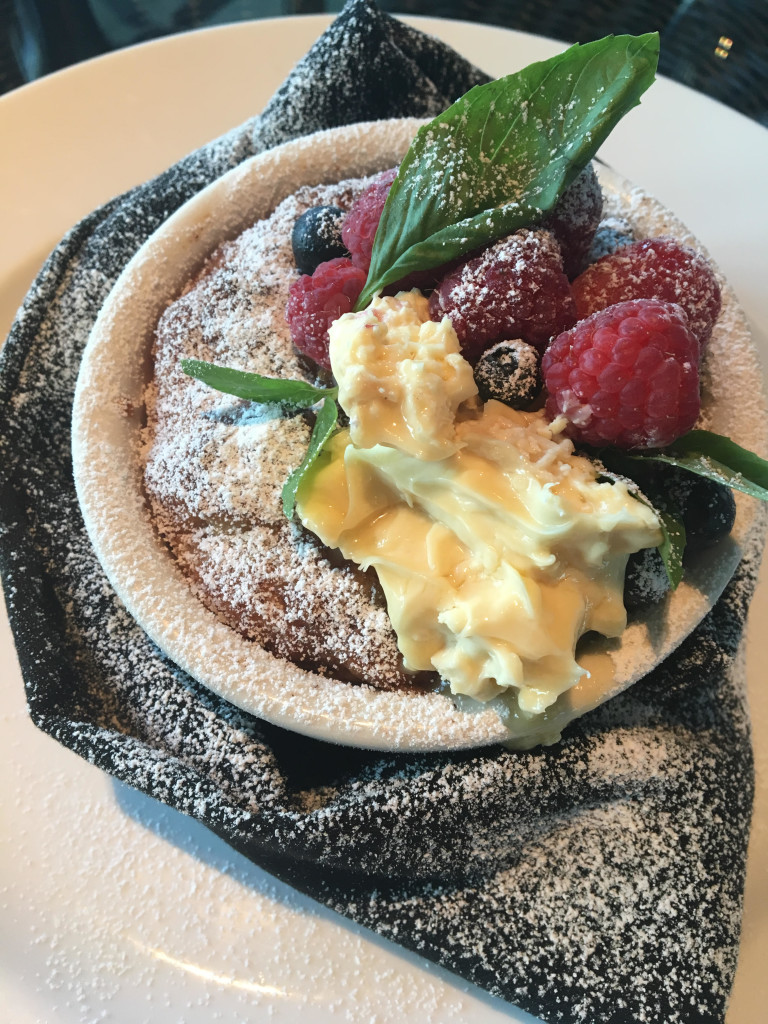 Just 15 minutes from the Magic Kingdom, Reunion Resort is located at 7593 Gathering Dr., Kissimmee, FL 34747. For more information or to make a reservation at Eleven Restaurant, visit www.ReunionResort.com or call (407) 662-1000. Tell Chef Jake we sent ya!